I enjoy food like most of you but I don't enjoy the heartburn that comes along with many of the things that I like to eat. Sometimes it seems that everything gives me heartburn, even drinking water. In order to try to avoid the heartburn I make sure that I always have heartburn medication on hand, especially since my husband seems to deal with heartburn even more than I do. Deal with heartburn too? The new Well at Walgreens Omeprazole Orally Disintegrating Tablets (also referred to as ODT) is something I now keep handy and can provide relief for those dealing with frequent heartburn.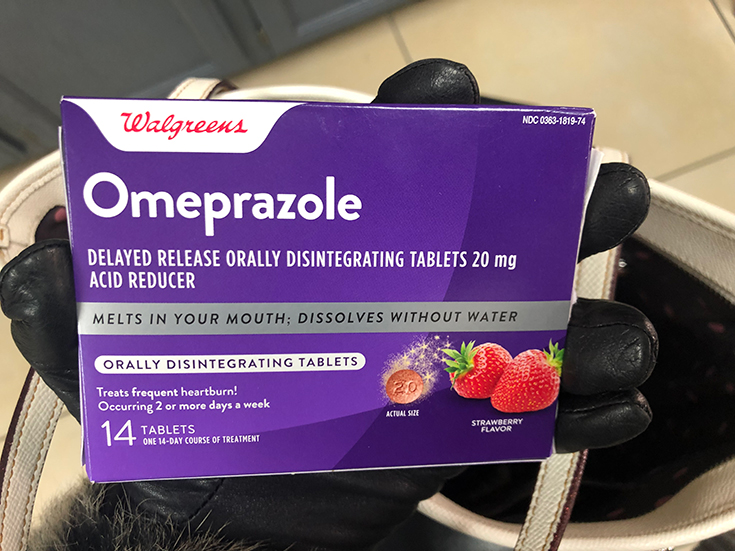 There are so many times when you need to take medicine and have no access to anything to drink to help swallow them. With the new dissolving Omeprazole tablet, no glass of water is needed so they are perfect for taking them on the go. I am normally not a fan of tasting any kind of medicine but these are actually strawberry flavored which give them a pleasant taste. The new orally disintegrating tablets work like the current Omeprazole tablets that are currently available at Walgreens but now are available in this new easy-to-take form, a dissolving flavored tablet. I keep a package in my medicine cabinet at home and one in my purse. On days when I know I am having something spicy for dinner or maybe even pizza with those yummy pepperonis I really like, I take a Omeprazole tablet to help avoid that unwanted heartburn that I know I will get when I eat those types of food.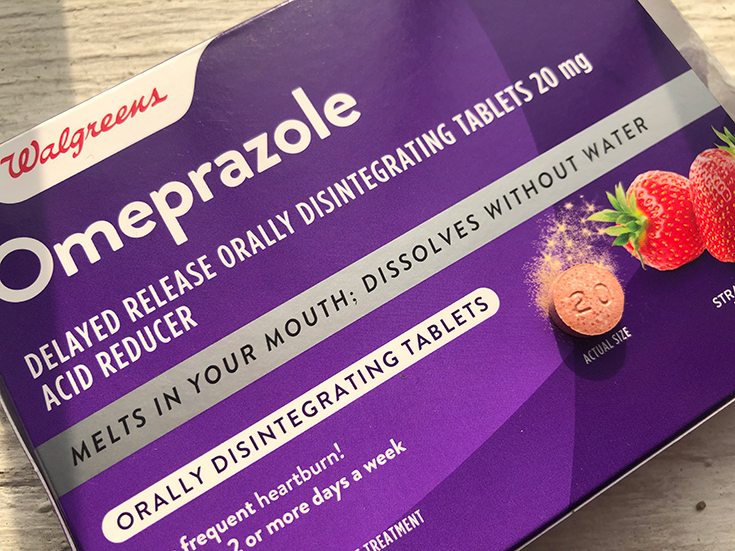 When it comes to heartburn, there isn't any type of magic to make it go right away, but there are over-the-counter medications like the Walgreens Omeprazole tablets that can help give you some relief.  The Omeprazole ODT provides 24-hour relief from heartburn and due to its long-lasting protection, it is an ideal choice for those who suffer from frequent heartburn. When taking this medication, use as directed for 14 days to treat frequent heartburn (occurring 2 or more days a week). While some may get relief in the first 24 hours, it may take 1-4 days for full effect and not intended for immediate relief.

Here are 5 Ways To Help Prevent That Unwanted Heartburn
Take over-the-counter medication for heartburn like Walgreens Omeprazole ODT. 
Avoid lying down right after you eat and refrain from eating within two to three hours of bedtime.
Try to eat smaller meals more frequently throughout the day.
Sleep with your head elevated by raising the head of your bed 4-6 inches.  
Cut certain foods out of your diet that cause acid reflux or heartburn.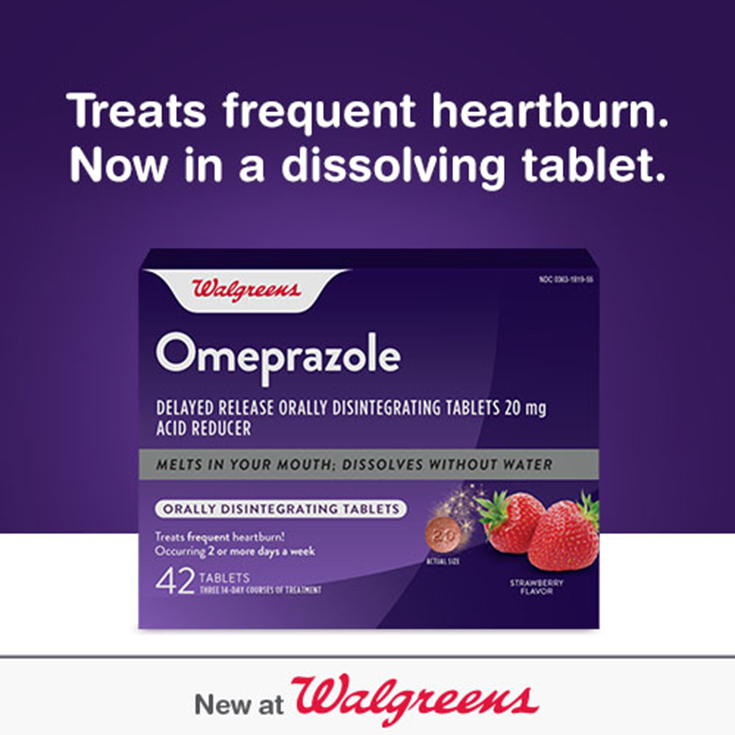 SAVE On Well at Walgreens Omeprazole
I have been taking advantage of deals at Walgreens for years! I love to save money, especially on products I buy regularly. I find that Walgreens provides some awesome savings vs. buying at some of the other stores in my area. If you suffer from heartburn be sure to take advantage of the Well at Walgreens Omeprazole ODT online promotion while you can:
Buy 1, Get 1 for 50% OFF (mix and match)
Buy 2 or more at participating products at Walgreens and receive 5,000 points 
At Walgreens you can stock up on everyday items. Be sure to add the Well at Walgreens Omeprazole ODT to your basket and have them everything shipped directly to your house. Walgreens offers FREE shipping on orders $35 or more. Want to shop online and get your stuff even faster? You can have your items shipped to your local Walgreens store for FREE with no minimum order amount required.
For best consumption experience, allow tablet to dissolve on your tongue. Do not chew Omeprazole ODT tablets or dissolve in liquid."