When I was little I remember having to put a thermometer under my tongue to take my temperature. I didn't like it too much and it seemed like it took forever for my mom to take it out of my mouth. Things have changed over the years and now with the no-touch infrared technology, you get can immediate reading without even having to touch the skin. All you need to do is with the iHealth Infrared No Touch Thermometer is hold, aim and press. So easy your child can do it.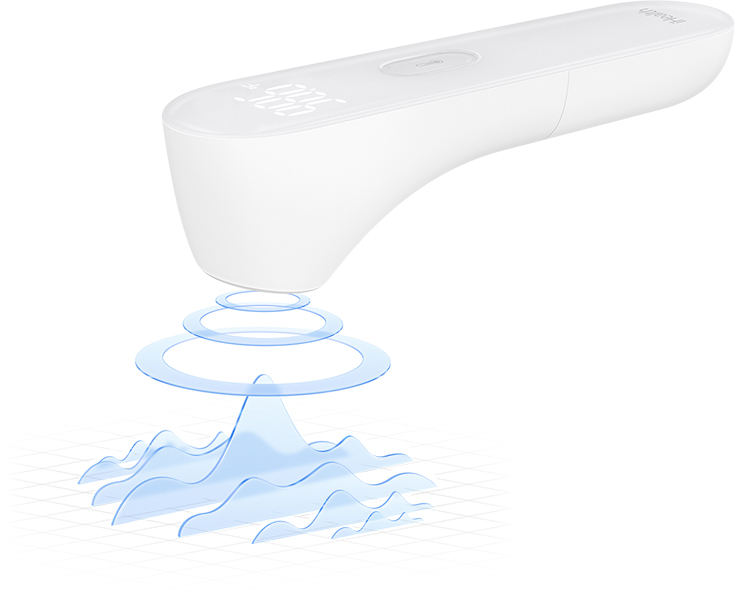 This is the most simplest thermometers I have ever used. You just hold the thermometer within 1 inch of the forehead and aim it at the center. Start taking that temperature with a press of a button (the only button). It's that simple.  It has a large backlit LED screen that displays the reading in a bright white light so you can see it in total darkness and it also stays invisible when not in use.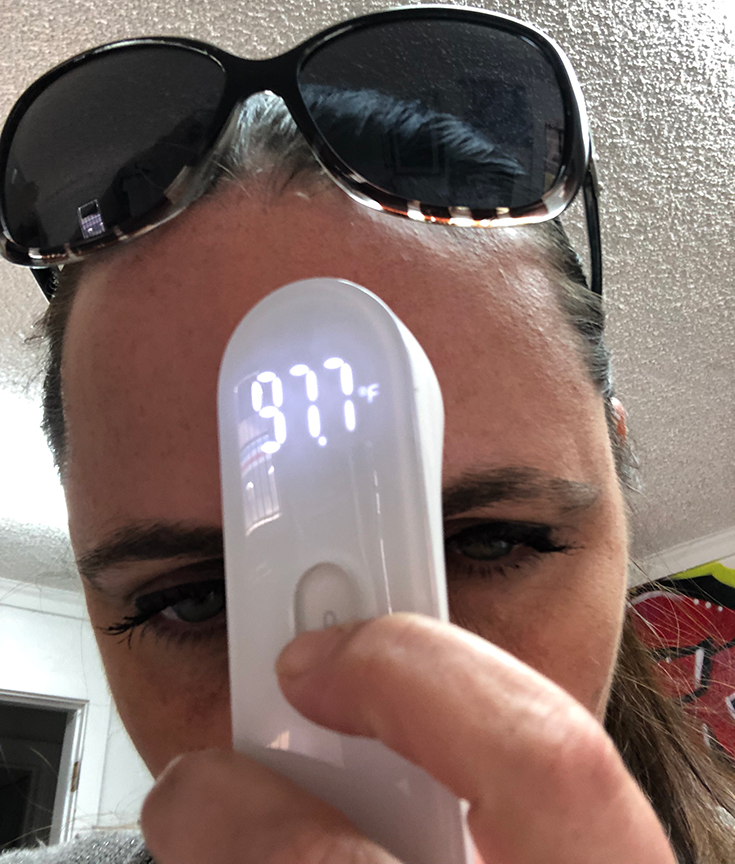 What is also neat is that it vibrates when it is done reading the temperature instead of making a beeping sound. If you have a sleeping child, this thermometer allows you to take their temperature without having to take them up.
iHealth Infrared No-Touch Thermometer Features:
High precision: ultra-sensitive infrared sensor measures IR energy emitted from the forehead and collects more than 100 data points per second.
Fast testing in just 1 second, get reading instantly.
Safe & Hygienic. No-Touch design, non-invasive measurement.
Gentle vibration to alert when a reading completed. No annoying beeps.
Hold. Aim. Press. Only 3 steps to test, easy for self-measurement.
Readable at night with LED backlit.
To learn more about the iHealth products visit: https://ihealthlabs.com/
iHealth Infrared No-Touch Thermometer  Giveaway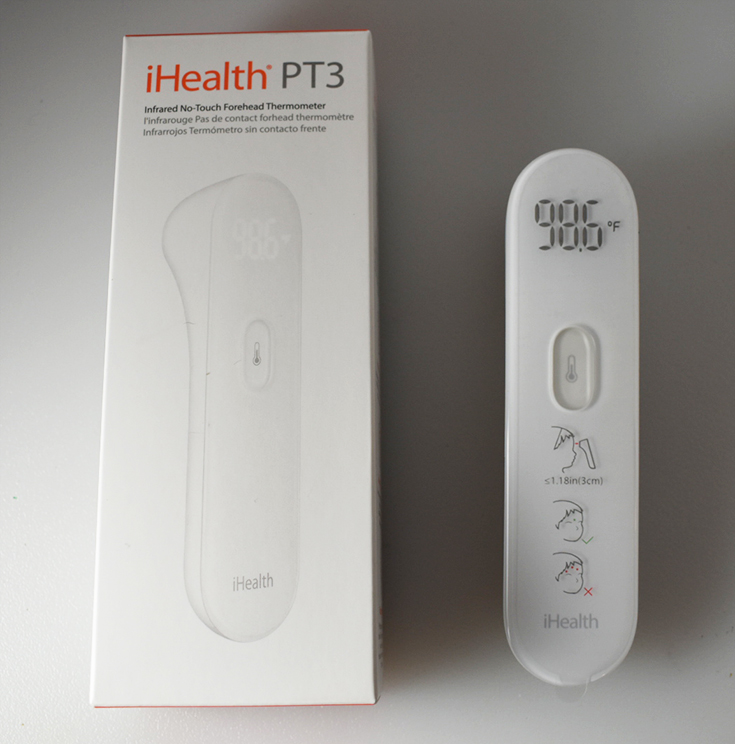 One of my LUCKY readers is going to WIN one of these handy iHealth Infrared No-Touch Thermometers. To enter for your chance to win use the Rafflecopter below