I love the month of November! Although it usually means that the year is almost at an end, the holidays are my favorite because I am all about spending time with my family and friends and making as many memories as we can. One thing that we all enjoy doing together is watching holiday movies! We normally watch some of the classics and then look for movies that we haven't seen yet. Luckily Hallmark Channel's #CountdowntoChristmas programming has 22 NEW original Hallmark movies that will keep us busy.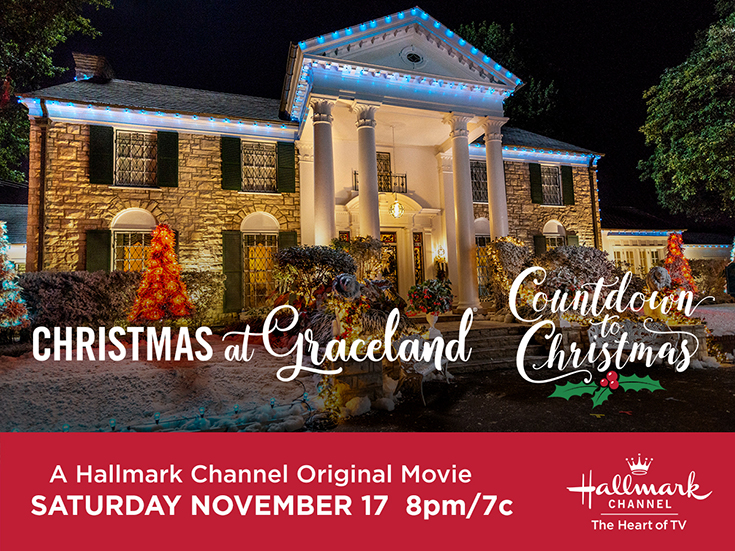 This Saturday on November 17th on the Hallmark Channel you can watch Christmas At Graceland at 8PM/7c. This NEW Hallmark Channel Original Movie is about Laurel, a Chicago-based business executive that travels to Memphis to close a deal to take over the city's oldest family-owned bank. When she is in town she happens to bump into an old flame (Clay) who is a local music promoter with loftier aspirations. Although Laurel tries to stay focused on her work, Clay pulls her back into the days when they used to perform duos on the brink of stardom. Laurel finds herself drawn to the City of Blues—and Clay—as she dreams of making music once again.
Go behind the scenes of "Christmas at Graceland" starring Kellie Pickler and Wes Brown by hitting play on the video below:
Countdown to Christmas Movie Checklist App
With 37 new original movies, you won't want to miss even one! Now you can use the new Hallmark Movie Checklist app and you can create reminders, watch trailers and stay up to date on all the exciting new movies coming this Christmas on Hallmark Channel and Hallmark Movies & Mysteries!

Tune Into Hallmark Radio On Sirius XM
Want to listen to some Christmas music? Be sure to tune into Hallmark Channel Radio on Sirius XM- Channel #70 to listen to timeless Christmas music and carols. Hallmark Channel will be also be giving away 35 sets of ornaments and Balsam hill trees on the Sirius Channel #70 too! Find out more about the Hallmark Channel's Holiday Home Decoration Sweepstakes at: www.hallmarkchannel.com/christmas/hallmark-channels-holiday-home-decoration-sweepstakes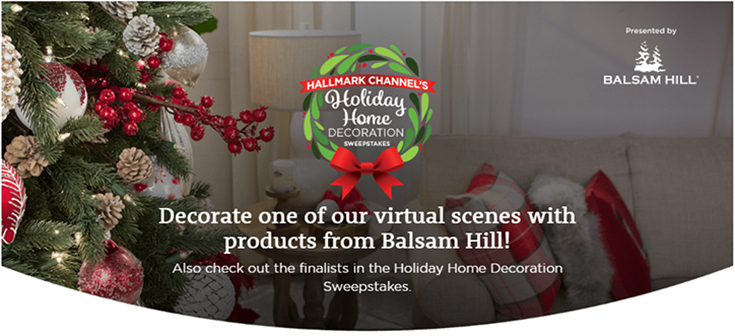 Cost Plus Partnership + Tea
Cost Plus World Market® and Hallmark Channel, two iconic brands that LOVE the holidays have partnered together this holiday season on a sweepstakes that will have one LUCKY winner a walk-on role on an upcoming Hallmark Channel original movie PLUS a $2,000 World Market Gift Card.  Customers can enter for a chance to win now through November 16, 2018.
Hallmark Channel Holiday Cheer Prize Pack Giveaway
Do you love holiday movies just as much as I do? One of my LUCKY readers is going to win a Hallmark Channel Holiday Cheer Prize Pack that contains the following:
(1) $25 Visa Gift Card
(1) T-Shirt
(1) Mug
(1) Snow Globe
(1) Magic Key
Enter for a chance to win a $1000 Visa gift card in Hallmark Channel's 2nd annual Countdown to Christmas Pinterest Sweepstakes!