When I was a kid you wouldn't catch me putting pepper on anything I was going to eat. Now it is something I look forward to using on my food, especially macaroni and cheese! What makes putting pepper on my food fun is now I have options. I can now choose from 3 different types of pepper with my Peugeot Zanzibar Pepper Bar.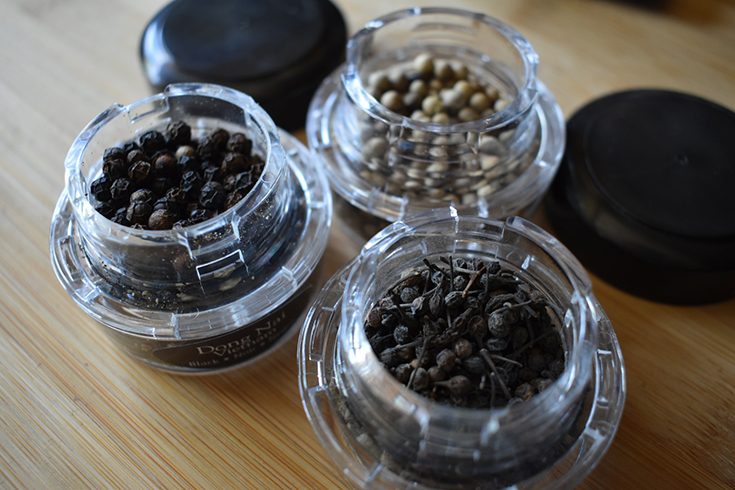 I used to only use the black ground pepper that you can find at the grocery store until I learned that pepper tastes better when you ground it yourself. I now buy both! When you grind your own peppercorns with a pepper mill you release a variety of benefits that includes all of the rich flavor which makes it taste better than pepper that you buy in a can that has been probably exposed to oxidation.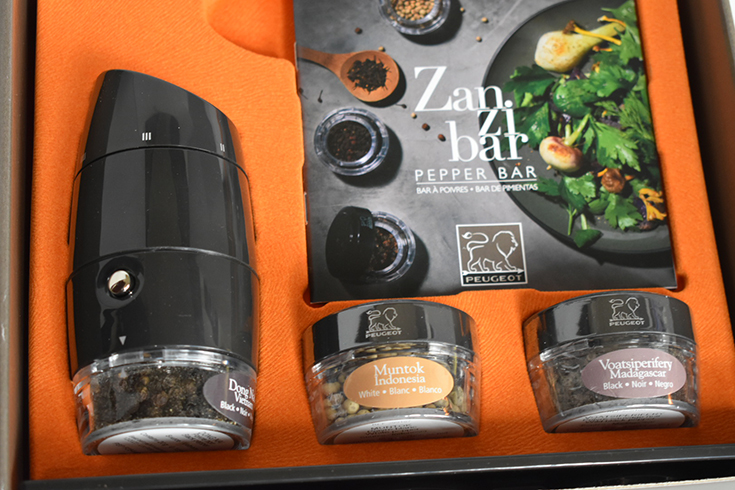 The Peugeot Zanzibar Pepper Bar comes with a pepper mill, tray and 3 different varieties of peppercorns that allow you to switch flavors with the push of a button. I had to experiment with my macaroni and cheese and it was fun trying the three different flavors to see how different each of them tastes.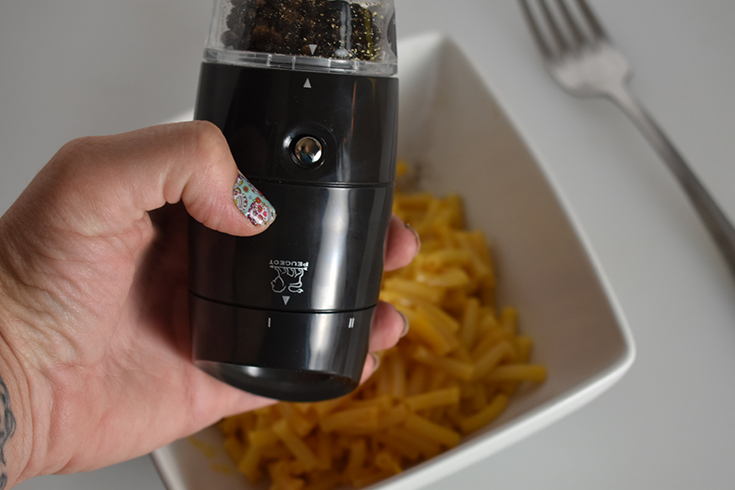 My ZanziBar Pepper Bar came with DONG NAI Poivre Noir Black Pepper, VOITSIPERIFERY Poivre Sauvage Noir Wild Black Pepper and MUNTOK Poivre Blanc White Pepper.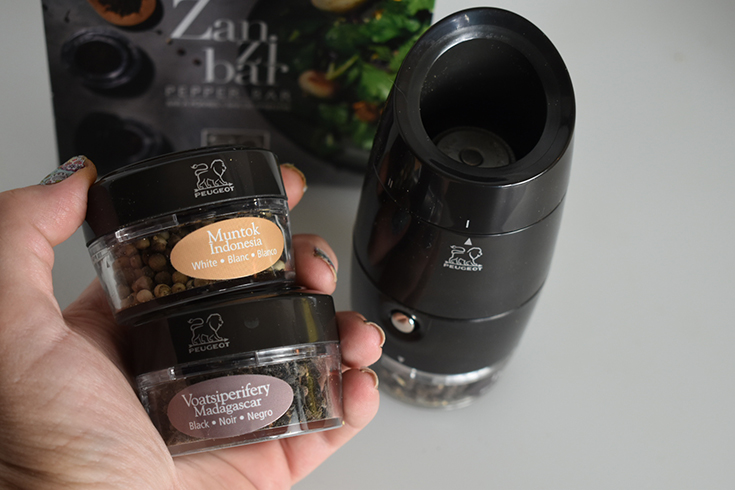 I liked all three of the peppercorns but I think the white Muntok Indonesia Peppercorns were the most exciting to try. I have ground plenty of black peppercorns but this was my first grounding some that were white.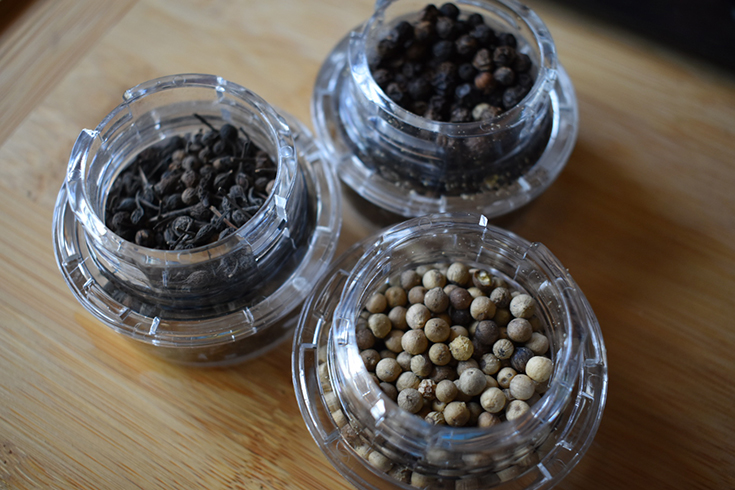 My Peugeot Pepper Mill has now changed my liking for pepper. I like pepper even more! I enjoy being able to choose between three different exotic peppercorns when cooking and putting pepper on my food. I also love that my fancy pepper mill has a special U'Select ring located at the top of the mill that allows you to adjust the pepper from fine to coarse.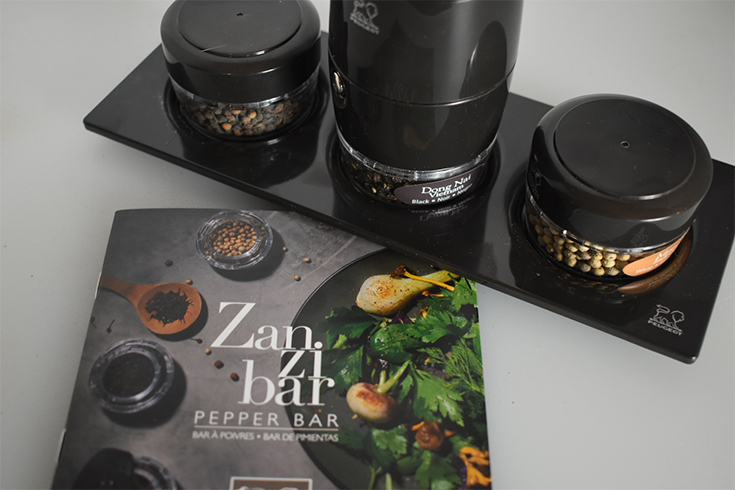 Since 1840, Peugeot Mills have been an essential benchmark for gourmets and great chefs alike. They are exceptional pieces that have become tableware icons, from coffee mills to salt, pepper or spice grinders, manual or electric, Peugeot Mills are a pleasure to use with their sleek and elegant design, their noble indestructible materials, their range of shapes and colours and their ever more innovative mechanisms, with a lifetime guarantee.
This is just one of many of the fancy Peugeot Mills from France. They even have salt mills, spice mills and many more products I can't wait to try! To learn about the Peugeot Mills visit: https://us.peugeot-saveurs.com.