I am a big fan of getting boxes of surprises in the mail! Out of all the types of subscription boxes available I like the ones with different types of foods from different countries. I think it is FUN to try things that I have never tried or heard. I recently received the August Japan Candy Box that my daughter and I enjoyed opening.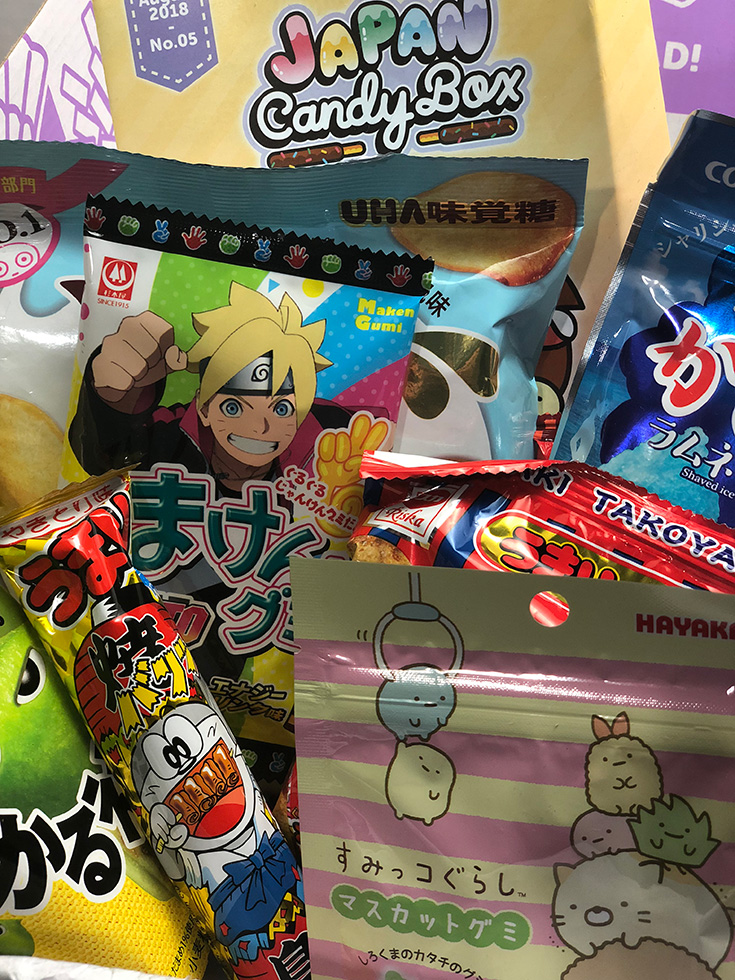 Here are the fun food items I received in my Japan Candy Box this month…
Sumikko Gurashi Grape Gummy ~ Character candy ~ Sumikko Gurashi translates literally to "living in a corner"  and the characters are shy just like many Japanese people. These yummy grape flavored gummies are shaped like different Sumikko Gurashi!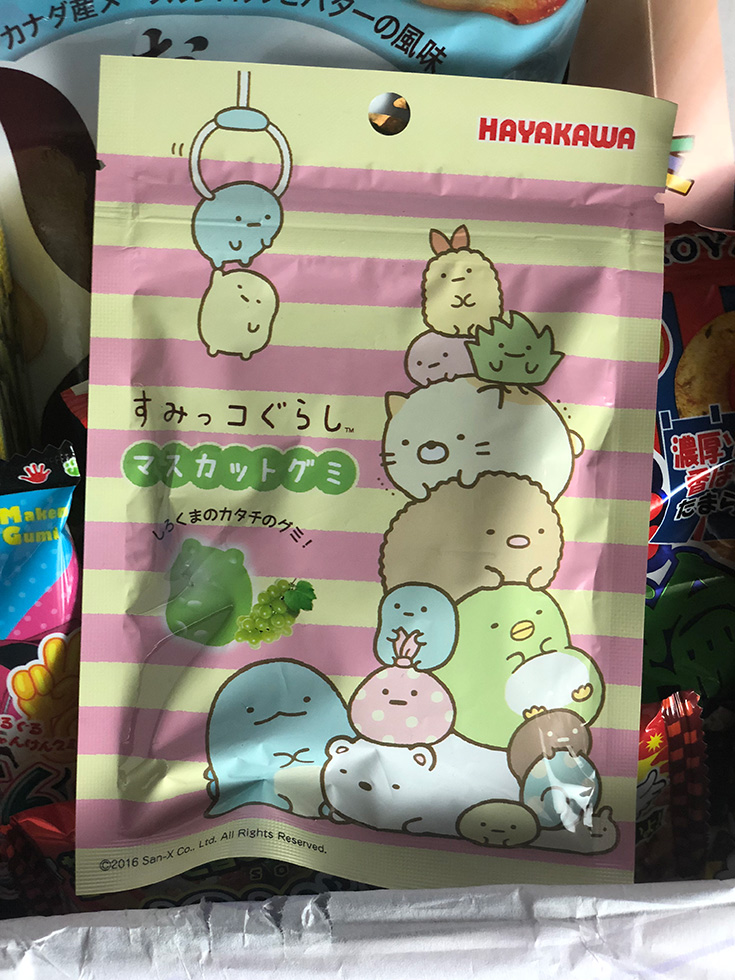 These were the one candy in the box that my daughter Hannah really wanted. At first she asked if she could save them but couldn't resist and decided to open them a few days later.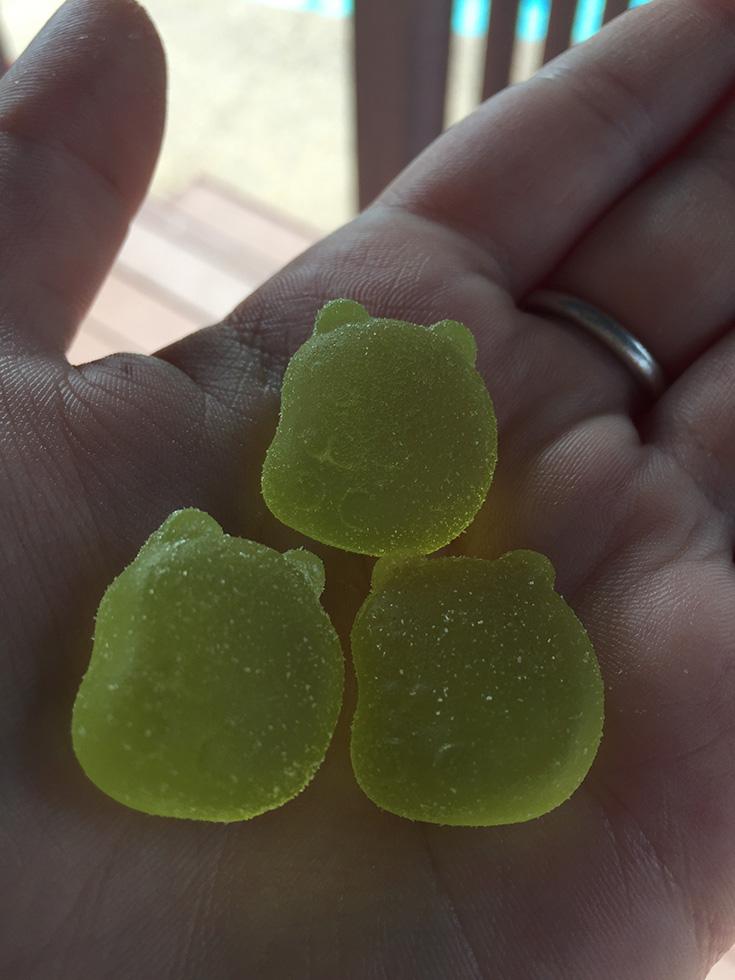 Coris Kakigori Shaved Ice Ramune Candy ~ Ramune candy ~ Hawaiian Shaved Ice actually originated from Japan and is still a popular summer treat. These delicious ramune soda candies are flavored to resemble Blue Hawaii and Strawberry shaved ice. Perfectly refreshing for those hot summer days!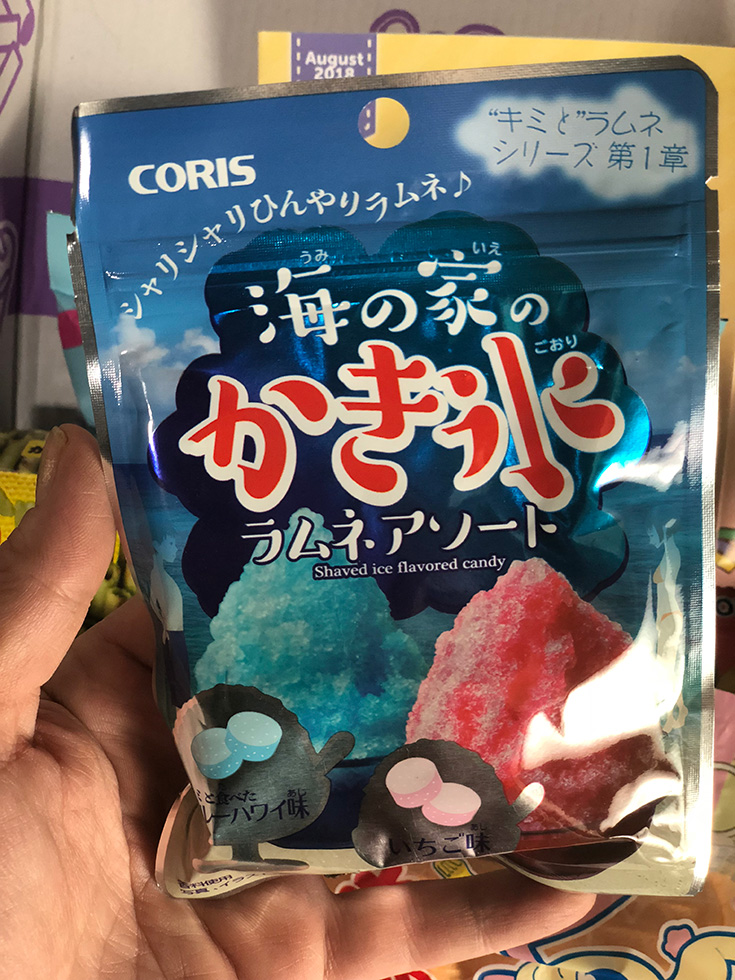 Yaokin Yakitori Umaibo  ~ Dagashi  ~ Umaibo or "Delicious Stick" in Japanese, come in countless different flavors. This one is flavored to resemble Yakitori – a popular grilled chicken snack at Japanese summer festivals!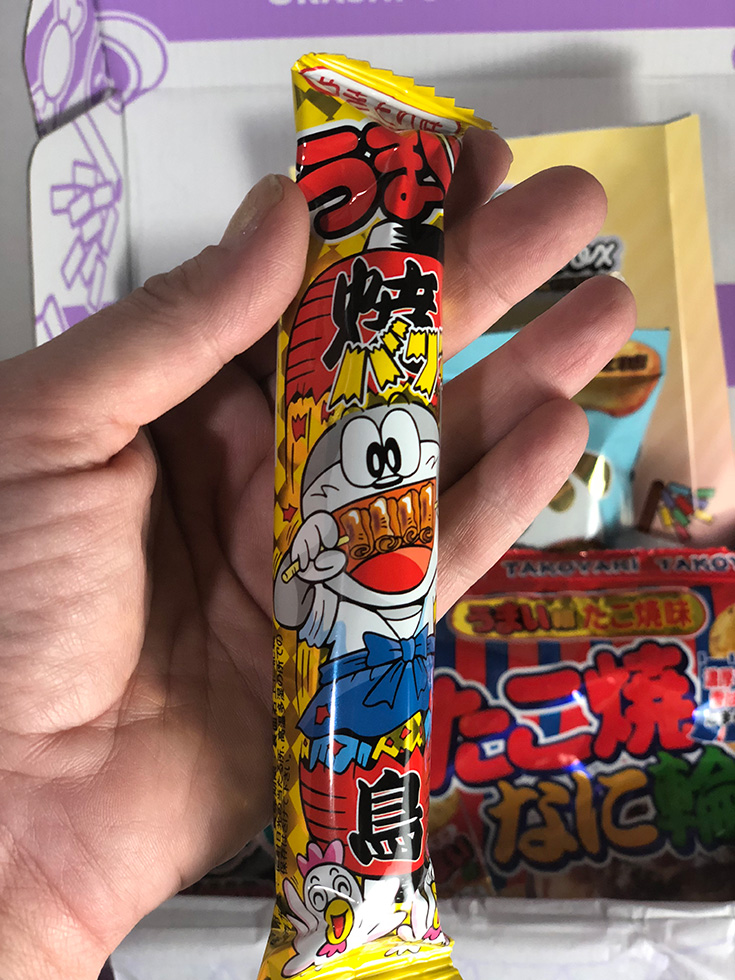 This was one of the products that I was the most excited to open. I have tried one of these in the past and it was good so I was excited to try another flavor. This one was really good!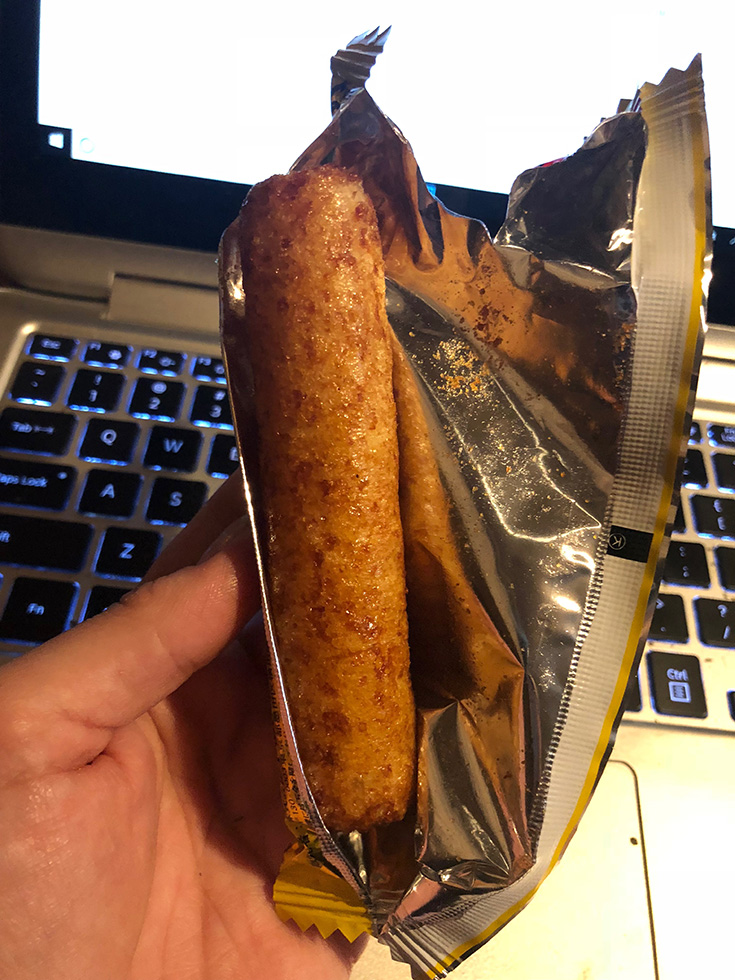 Glico Karu Edamame Potato Sticks  ~ Savory snack  ~ These crispy and light tubes made of potato and flavored edamame seasoning are a perfect summer snack! They're made by Gilco, the creators of the world famous Pocky sticks.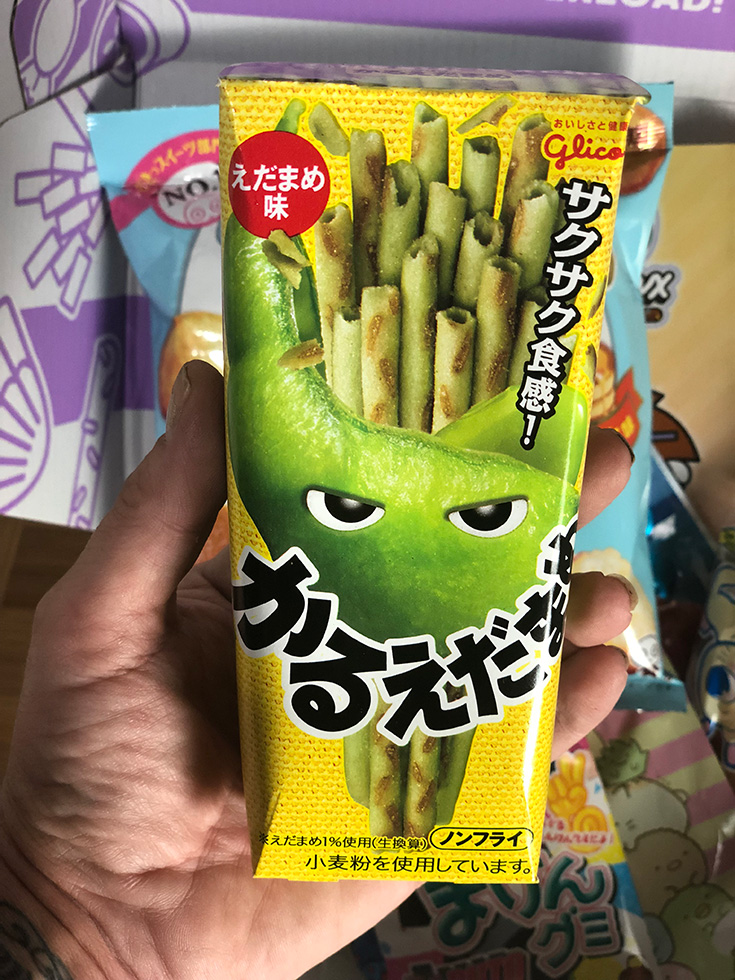 I am a big fan of Pocky sticks so I couldn't wait to give these a try. My daughter and I both liked the taste of these and wish there was more in the box because they went fast!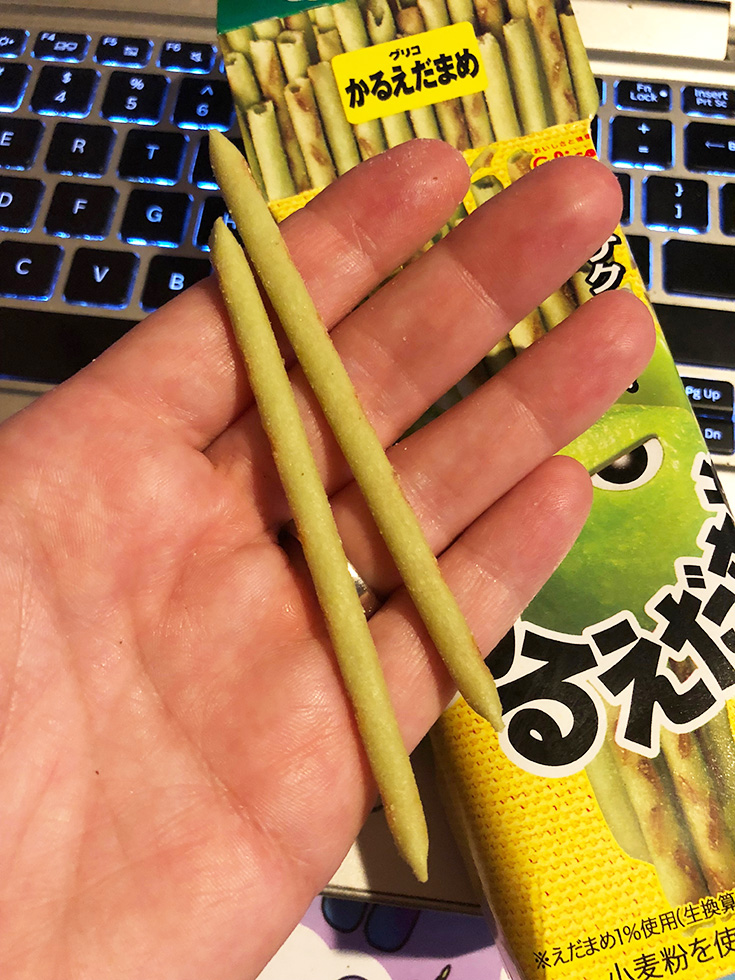 Boruto Gummy  ~ Anime snack  ~ Boruto is the son of Naruto and full of energy! These energy drink flavored gummy candies are shaped like Boruto's hand and have a delicious sweet & sour pineapple taste. Borrow some of Boruto's energy to attend the Matsuri activities.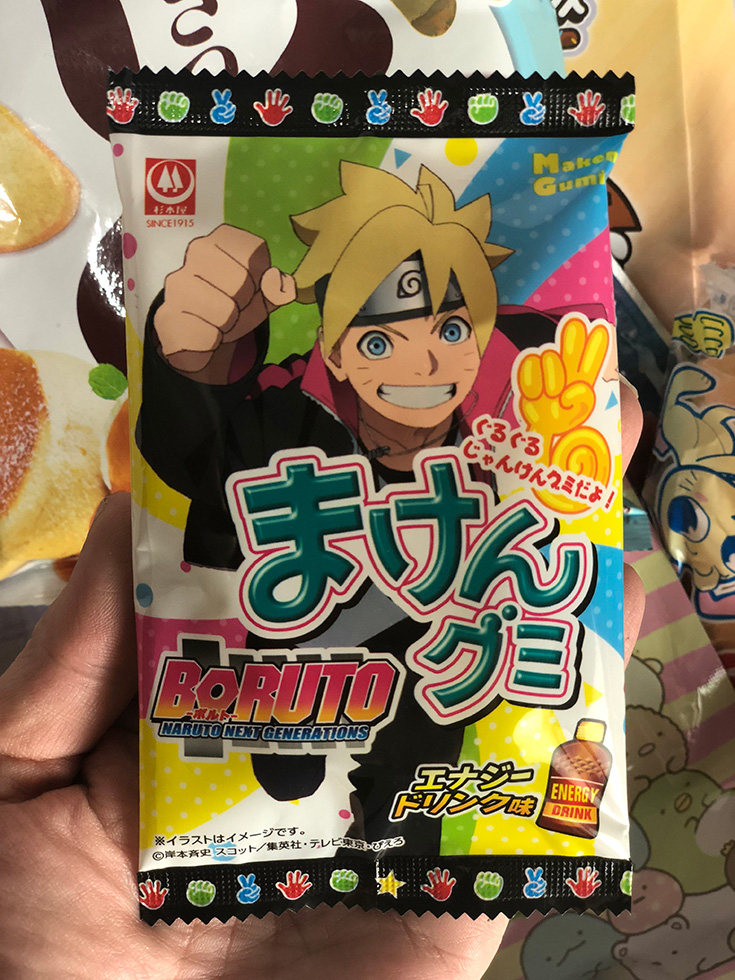 Osatsu Doki Sweet Potato Chips – Pancake Flavor  ~ Popular snack   ~ This "only in Japan" flavor combination was voted the No.1 snack for UHA to re-release. Crispy chips with a mellow sweetness of maple syrup and the rich flavor of butter. Like eating pancakes in potato chip form!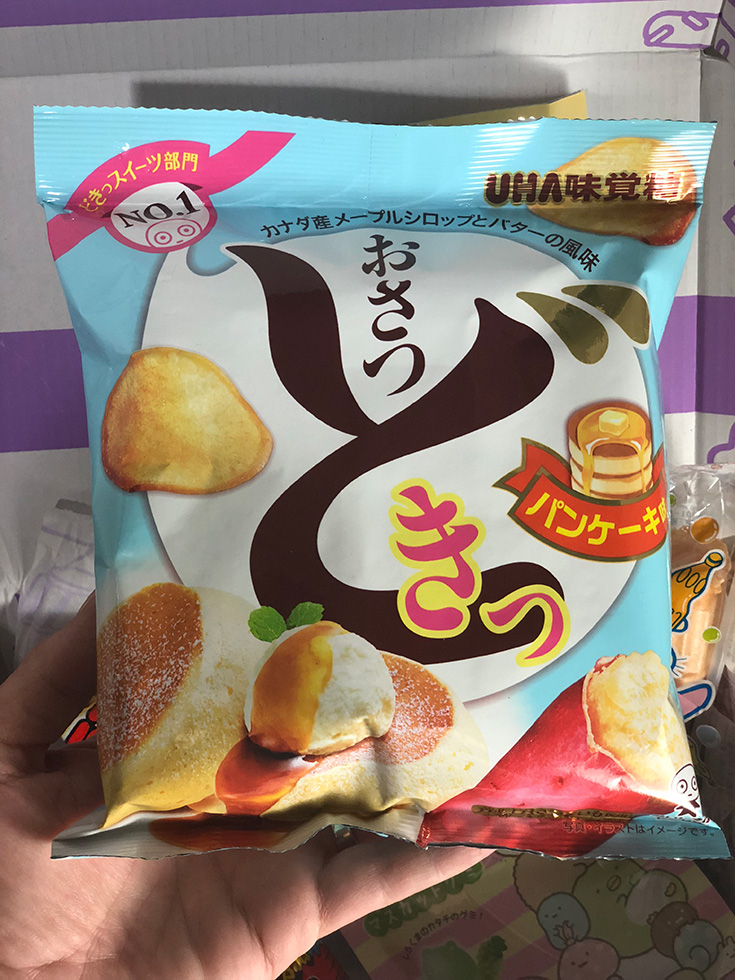 This was the first time I can ever say that I tried a potato chip that tasted like a pancake! They tasted pretty good for the most part which now has me thinking that they should have more potato chips that are sweet flavored.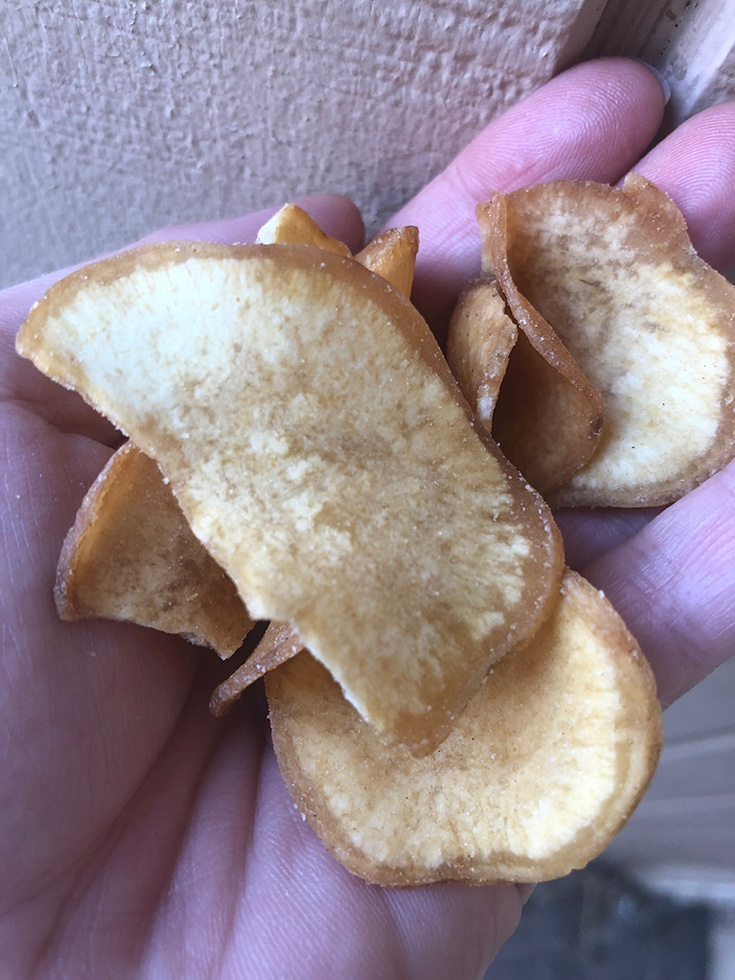 Yaokin Soba-meshi Noodle Snack  ~ Anime Traditional flavor  ~ Soba-meshi is the ultimate Japanese street food of fried noodles and rice. This crispy noodle snack captures the authentic taste of Soba-meshi in a delicious snack form.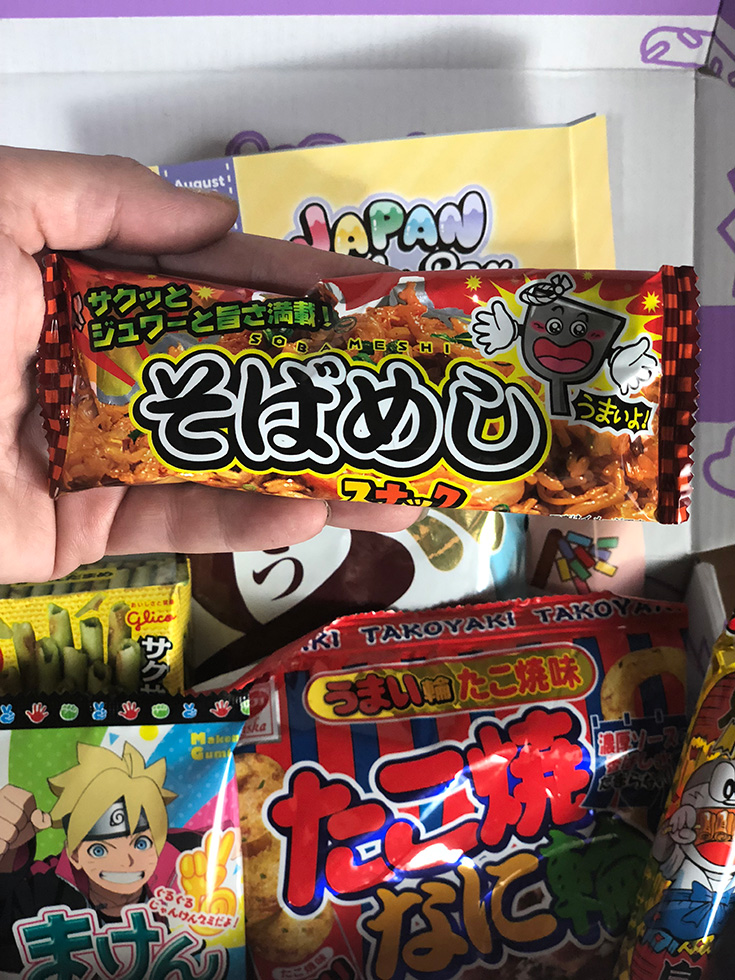 Once I tried these I instantly wished the package was bigger. These are YUMMY and I want more! This little snack is a package that is filled with rice puffs and little noodle pieces with the perfect flavoring. This would be a snack I would want to carry in my purse.  🙂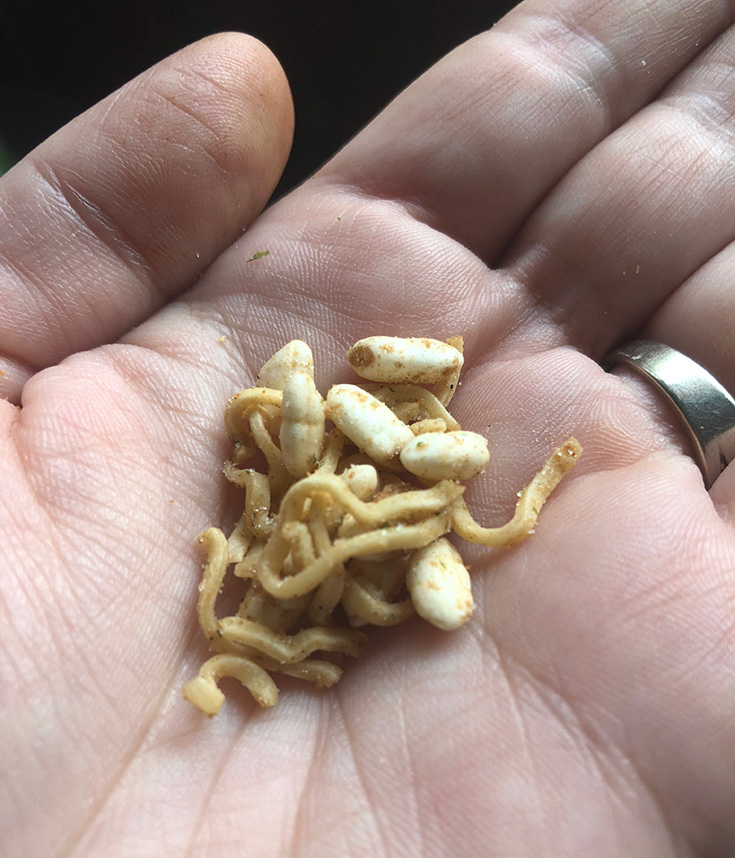 Puccho Sakurajima Mandarin  ~ Chewy candy  ~ Puccho are one of the most popular chewy candies in Japan. This special flavor is made with real Sakurajima mandarins. They are grown in Kagoshima prefecture, very tiny and packed with flavor. Perfectly balanced mix of sweetness and sourness!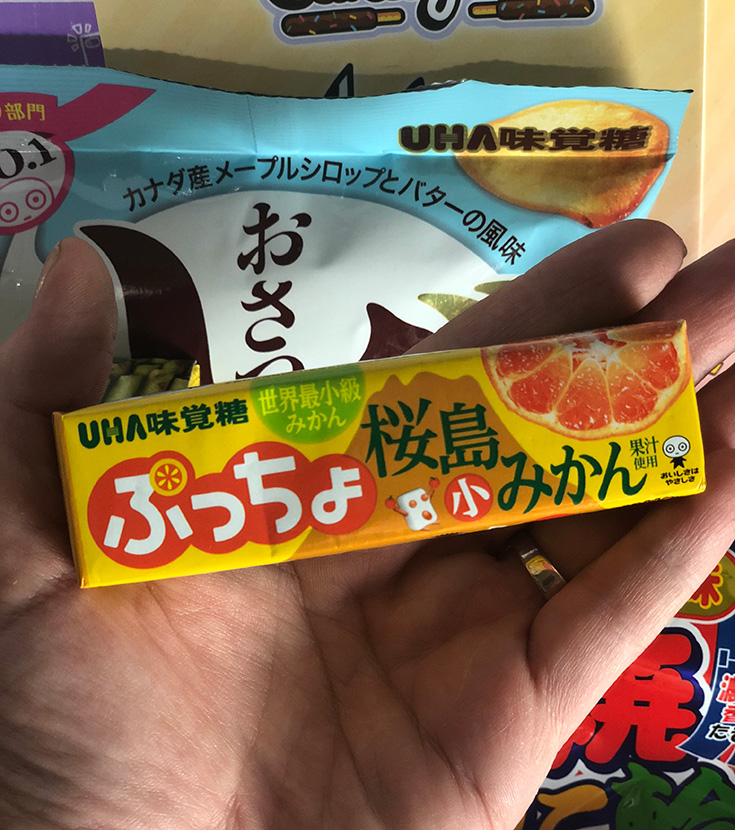 Umaibo Takayaki Potato Rings  ~ Dagashi  ~ The Umaibo Takoyaki snack sticks became so popular that Yaokin released them as a yummy Takoyaki flavored potato snack. Takoyaki octopus dumplings are a popular treat at Japanese summer festivals!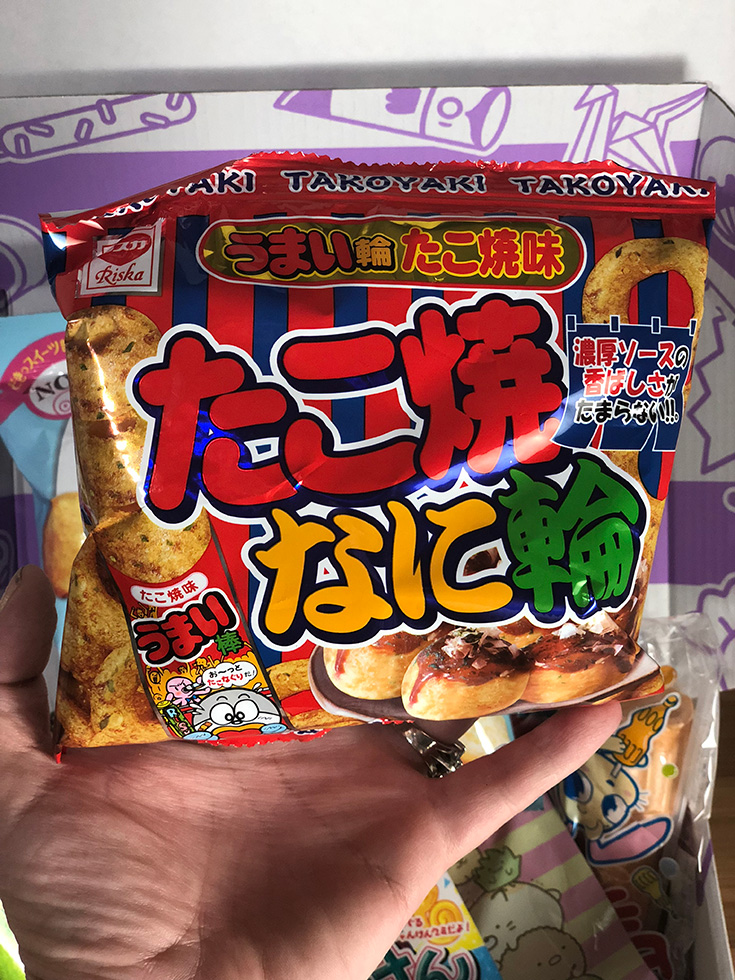 This was another one of my FAVORITE snacks from my Japan Candy Box! I have never tried octopus dumplings but these potato rings are really tasty! They are addicting and I wouldn't mind having a whole big bag of them!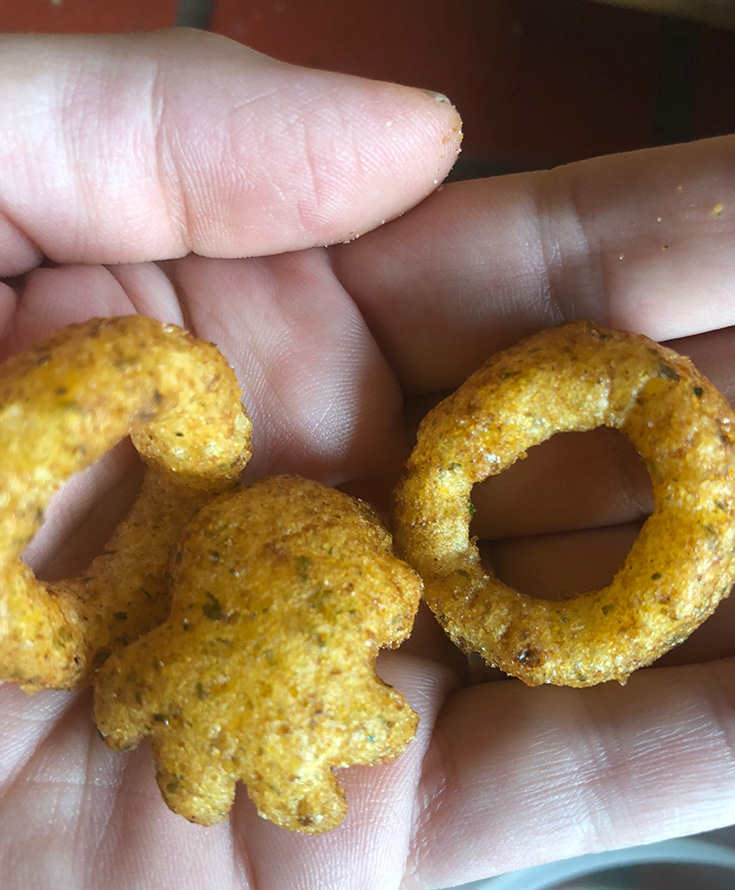 Bin Ramune Powder Bottle Snack  ~ Dagashi  ~ This wafer shaped bottle is filled with white ramune powder. Take the straw and stick it through the bottom of the bottle. Now "drink" the ramune soda flavored powder. Just like the cute bunny on the packaging & stay cool in true Matsuri style!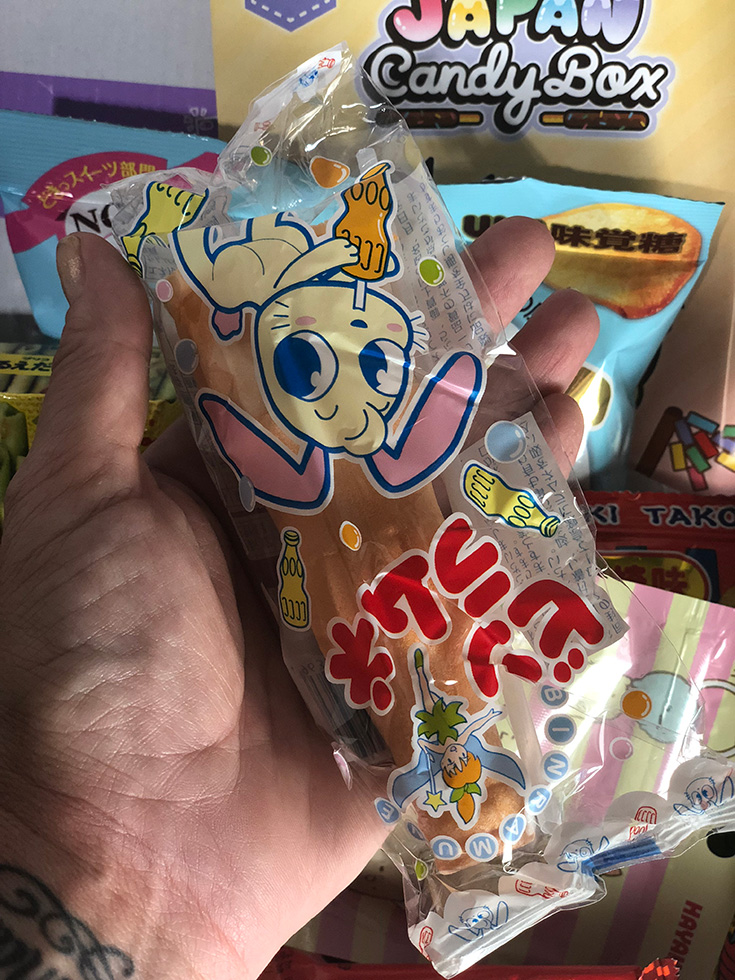 These were the goodies that I received in my August Japan Box that were all really fun to try! My husband even got interested and tried of the snacks and asked me to buy him a buy for his birthday coming up.
Invite friends, get FREE boxes!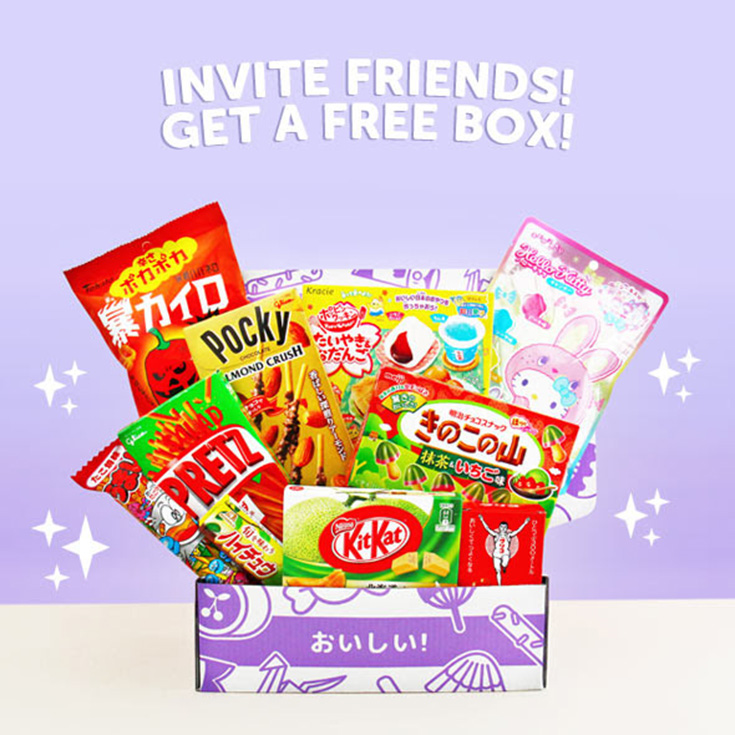 When four of your friends signup for their own #JapanCandyBox you will get a FREE box for yourself to enjoy! Spread the love and get FREE boxes! With the Japan Candy Box you can discover Japan through seasonal snacks and limited edition Japanese flavors that are not available anywhere else.
Japan Candy Box Giveaway
One of my LUCKY readers is going to WIN a Japan Candy Box to try too! For your chance to win, enter below…
Mommy Enterprises Japan Candy Box Giveaway