This post was sponsored by Color Scents, all opinions are my own.
For years I have collected the recyclables that my family uses like aluminum cans and glass bottles that we can return for a little extra cash. I may not be the most environmentally consumer on the planet but my family does save and turn in our recyclables.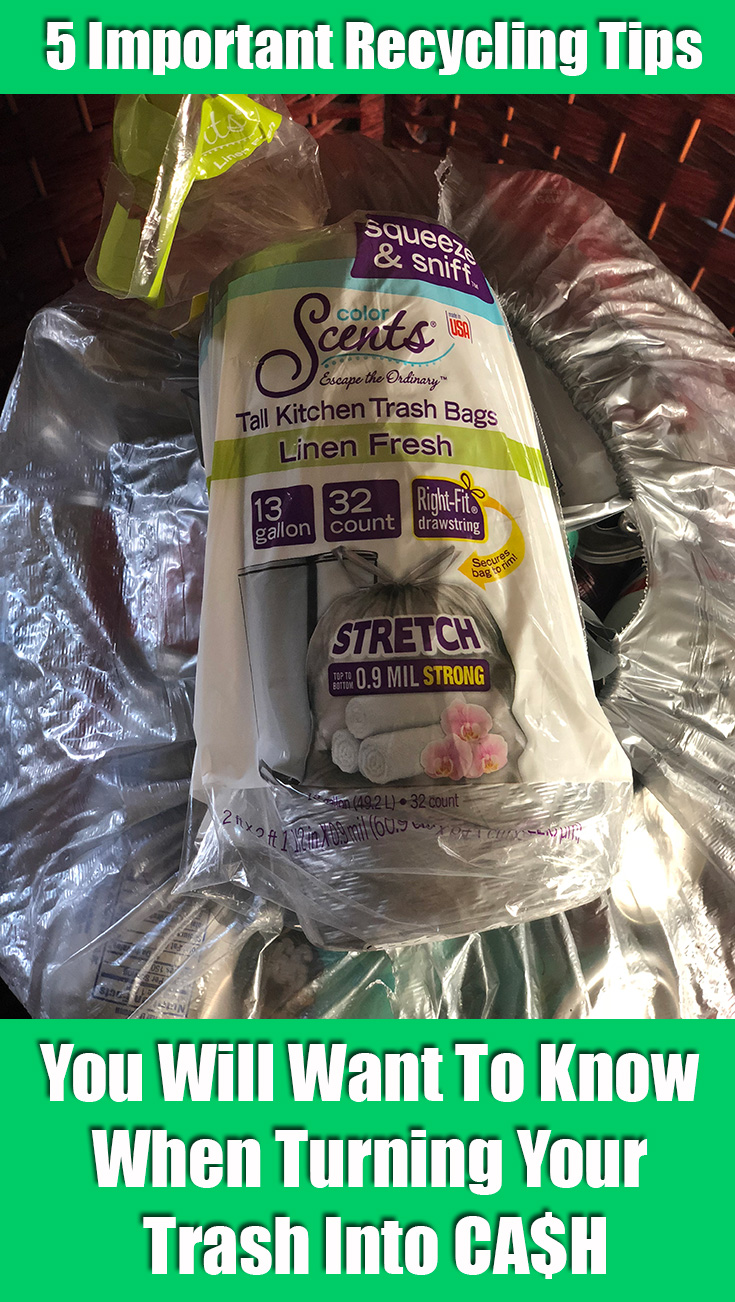 Tip #1 Know What And Where To Recycle
Recycling procedures will vary depending on where you live which also determines what exactly you can recycle. If you are new to saving your recyclables you will want to contact the recycling center near you FIRST to see what types of recyclables they accept before you load up your vehicle with your bags of trash. Being prepared and knowing what the recycling center will accept will help you save time.
Tip #2 Have RELIABLE Storage Bags
Not all garbage bags are made the same! When saving your recyclables be sure to use trash bags that you can trust like the Color Scents Tall Kitchen Trash Bags that are not only STRONG but they can STRETCH! Another one of my favorite features of these bags they are scented which helps tackle the odors that recycling can bring!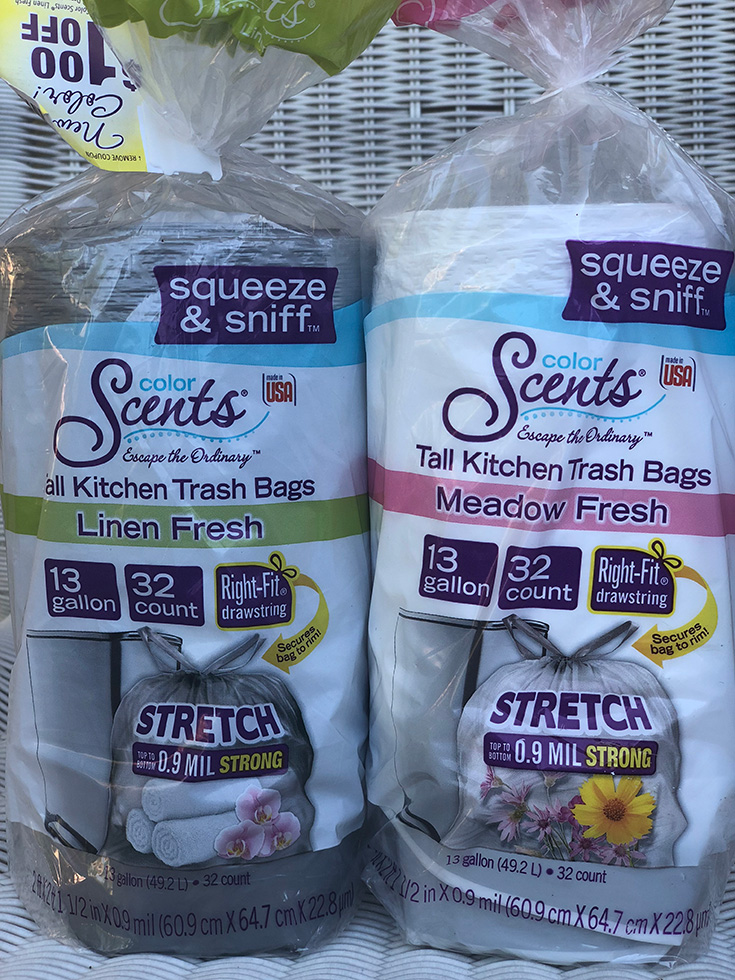 Tip #3 Drain And Rinse Your Recycles
One thing that can be sticky and also stinky is your recyclables. If you don't clean them out prior to putting them in your trash bag the fluids that are left in the cans or bottles can spill, can also attract insects if kept outdoors and will be sticky when you take them out of the back at the recycling center. An easy way of preventing a sticky and unwanted mess is to rinse your recyclables out first with water, then turn them upside down and let them drip dry.
Tip #4 Separate Your Recyclables
If you want to save the most time separate your recyclables as you generate them. Use a bag for your plastic, use a bag for your aluminum and then use a different bag for glass. Normally when you visit a recycling center you will have to separate them while you are there so bringing them in already separated will save you even more time.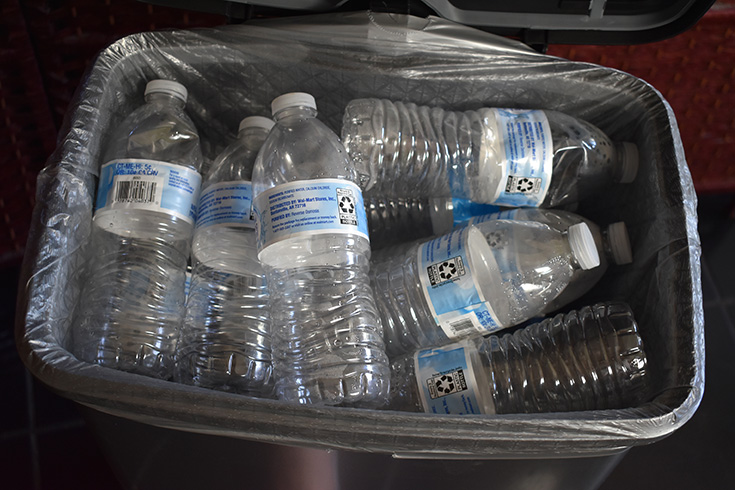 Tip #5 Don't Crush Your Recyclables
Don't always assume it is okay to smash your trash! Be sure to call your recycling center and ask first. There are some places that will only accept your cans and plastics when they are NOT crushed so it is better to be prepared. Can you imagine how upset you would be if you saved for months only to find out you couldn't recycle for cash because you were trying to save a little space?
When it comes to garbage bags I really like using the Color Scents Tall Kitchen Bags because they are strong and they stretch which comes in handy when recycling. These trash bags have the Right-Fit® Drawstring that have been designed to fit the rim of the trash can to help prevent the bag from falling in when you put trash in it.  Another big bonus of these bags is the variety of scents!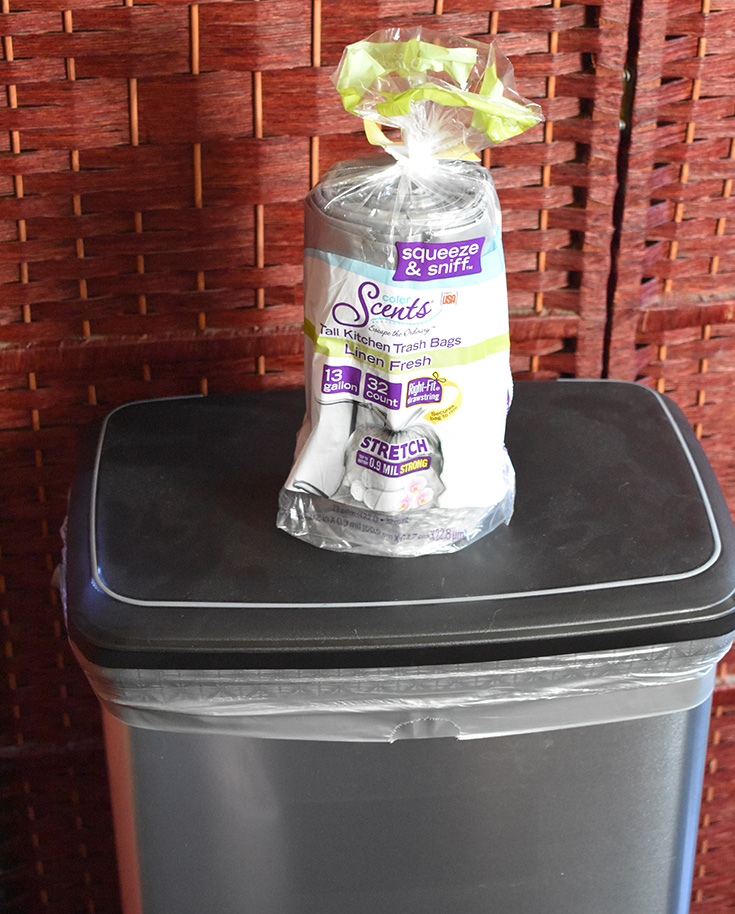 Right now I am using the Color Scents 13-gallon NEW silver/grey color that has a nice Linen Fresh scent but I also have the white bags that have a Meadow Fresh scent that is also pleasant. I will be using different colors when I am recycling so I know just how many bags I have of each type.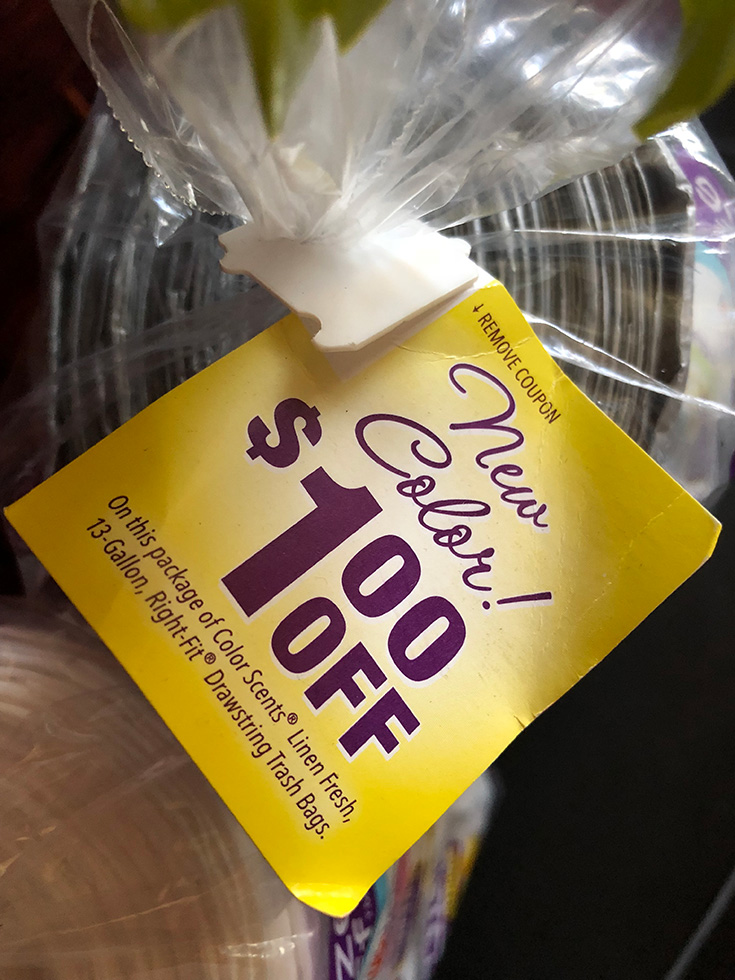 I found the Color Scent Trash Bags in a variety of colors, sizes and scents at my local Walmart. During Jun/July (2018) there is a $1.00 OFF INSTANT redeemable coupon Color Scents 13-gallon trash bag on the packaging at Walmart stores that you will want to use when checking out to give you some extra savings! Supplies are limited.
To learn more about the Color Scents Trash Bags visit www.Walmart.com.