One thing that is always fun to try and use is hair care products! You may have curly or frizzy hair that you want to tame. Shampoo and conditioner is also a must have when you want your hair to look and feel it's best! The Doux has some hair care products that are available at Target that you will want to try!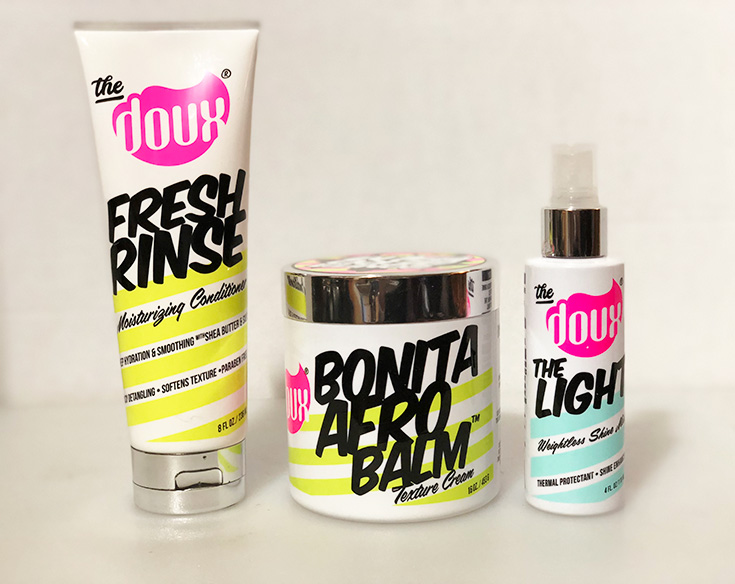 The Doux currently has five products in fun colored packaging that include shampoo, conditioner, mouse, cream and a weightless shine mist.The Doux is a line of hair care that was created by a mother of 5 that has got some attention from it's bold packaging, clever product names inspired by 90's hip hop and being a go-to option for natural curls, wavy, loose, or super tight.
Below I am featuring three of the five products that I will also be giving away. (Keep scrolling 🙂 )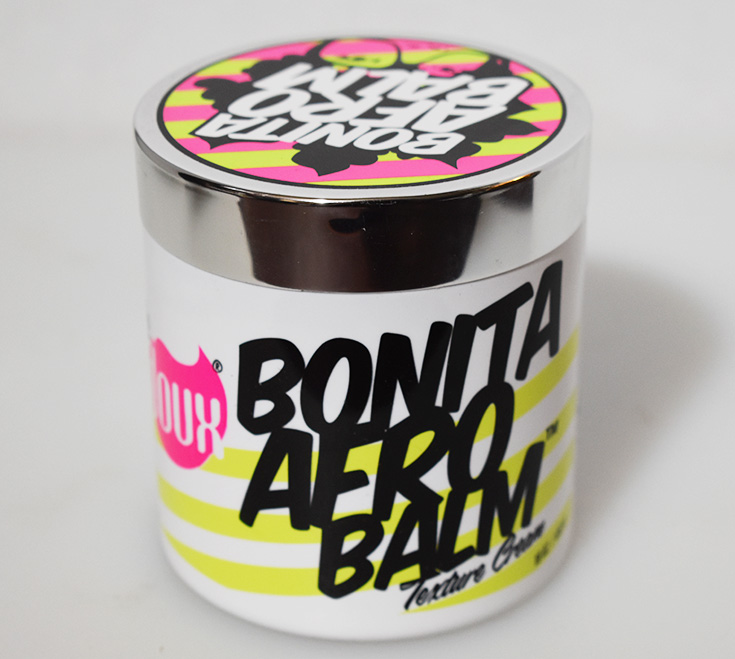 BONITA AFRO BALM™ TEXTURE CREAM
WHAT IT DOUX? Bonita Afro Balm  is a salon-quality multi-purpose styling cream for different styles and textures.With the power of the Goji Berry and other organic botanicals, it improves overall hair shine, softness, and moisture. It reduces frizz and fly-aways and lengthen curls for more manageability and control for natural curls, twists, braids, or anything in between.
WHAT'S GOOD? Goji Berry and Certified Organic Botanicals

FRESH RINSE MOISTURIZING CONDITIONER
WHAT IT DOUX? Fresh Rinse Moisturizing Conditioner is a sulfate-free and paraben-free hydrating conditioner formulated with the perfect combination of Shea Butter and Sea Silk. This ultra-moisturizing conditioner hydrates hair and provide thermal and environmental protection.
WHAT'S GOOD? Ultra-moisturizing Shea Butter and Nutrient-rich Sea Silk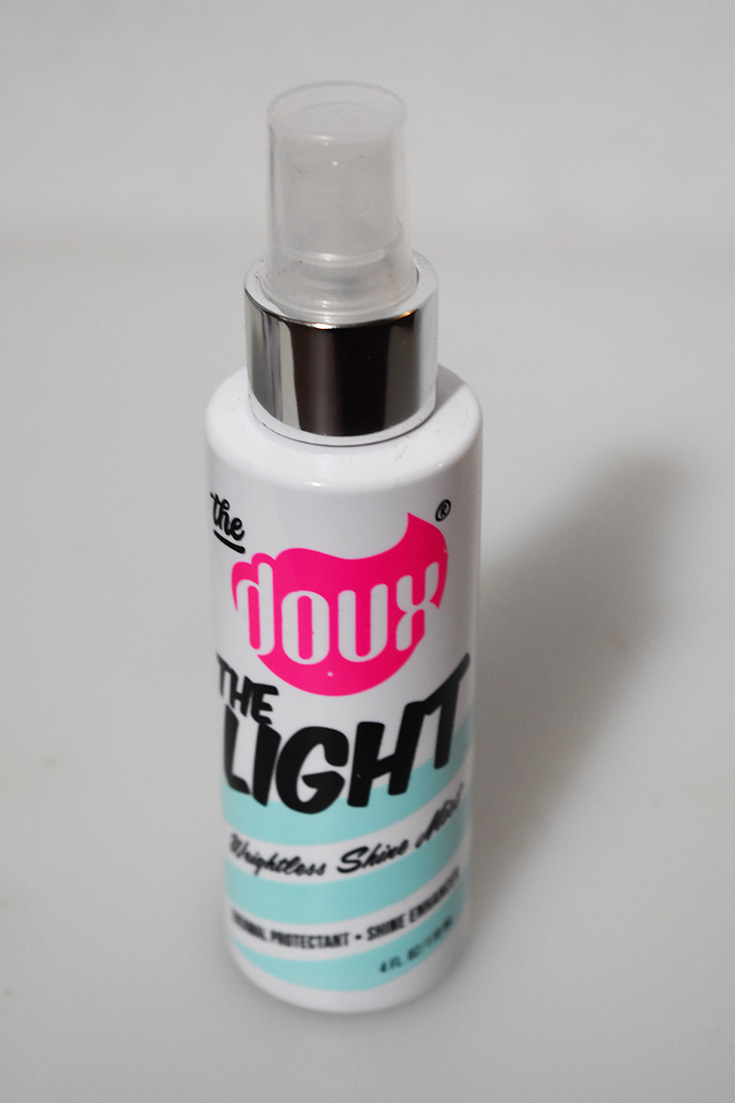 THE LIGHT WEIGHTLESS SHINE MIST
WHAT IT DOUX? The Light Weightless Shine Mist is a multi-purpose shine spray that not only brightens your hair, but protects strands from thermal and environmental damage. Spray on hair prior to blow drying to retain moisture, reduce drying time and prevent heat damage. Use as a finishing spray for any hair style for beautiful softness and shine.
WHAT'S GOOD? Nutrient-rich Palm Oil, vitamin-rich Passion Fruit, and nourishing Black Cacao.
To learn more about The Doux products visit: https://thedoux.com
The Doux Hair Care Products Prize Pack Giveaway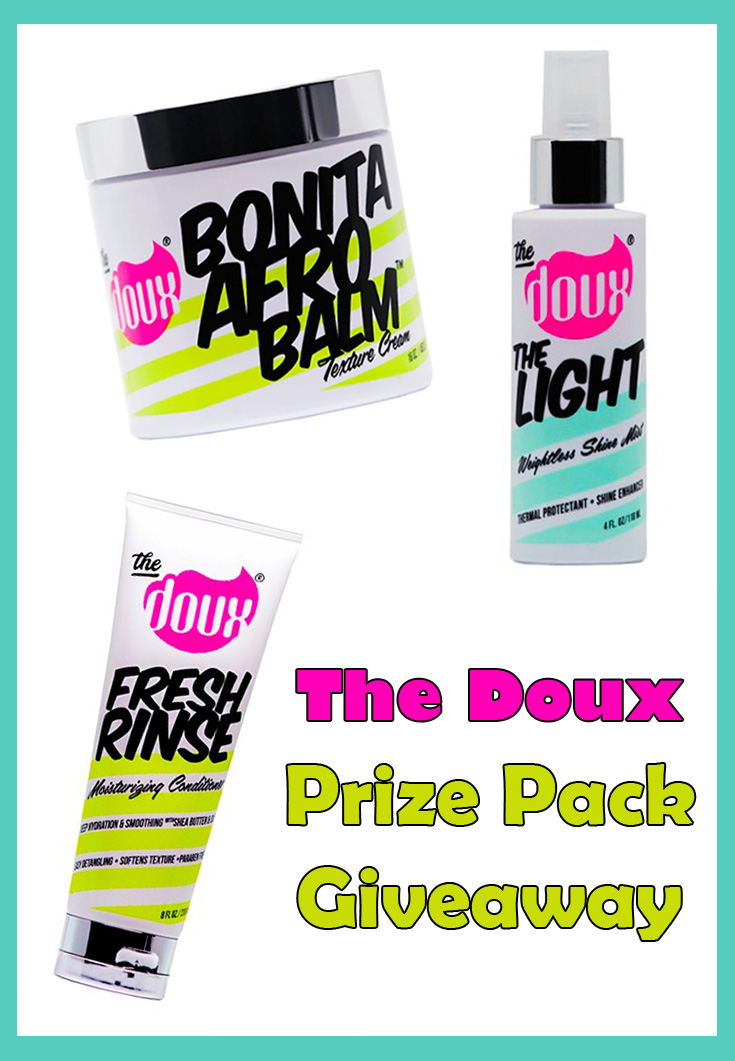 Do you like to try new hair care products? One of my LUCKY readers is going to win a PRIZE pack (ARV $44) that includes the following The Doux products:
Fresh Rinse Moisturizing Conditioner MSRP: $12.99
Bonita Afro Balm MSRP: $15.99
The Light Weightless Shine Mist MSRP: $14.99