Ever since I was a little girl I have enjoyed bubbles! I have blown thousands of bubbles and now I have a machine that blows not only blows bubbles but blows fog filled bubbles that are so cool to watch! I recently received a Froggy's Fog Bubbles F2 Bubble Fogger Machine which was perfect for making a bubble filled Mother's Day this last weekend!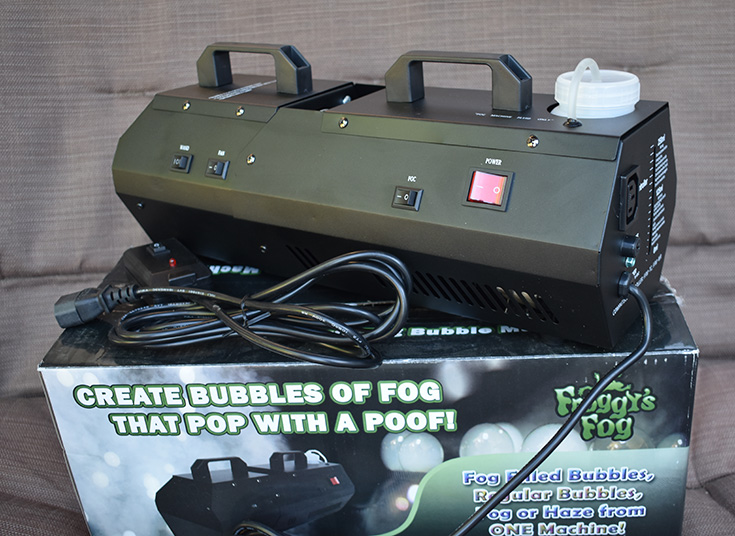 This is the first time I have ever had a machine that blows bubbles so it was pretty fun to use with the kids. The Fobbles F2 The Bubble Fogger is a 4 in 1 machine that is PERFECT for those that like to throw parties where you want bubbles! This bubble machine makes regular bubbles, fog filled bubbles and for or machine all from one machine which is really neat!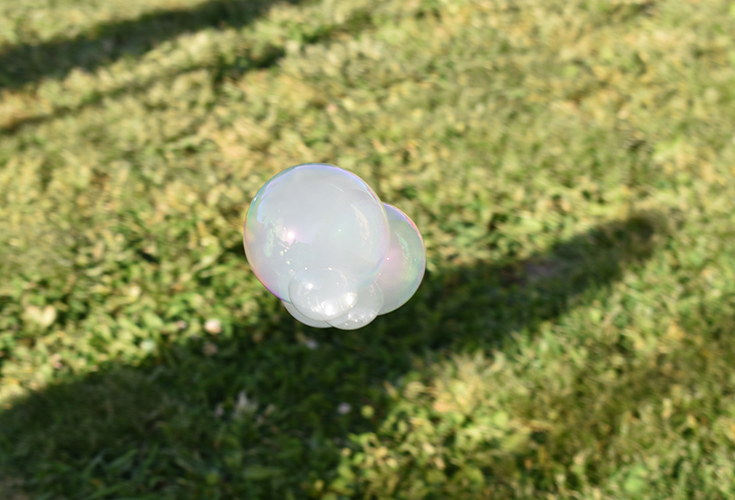 I thought the fog filled bubbles were awesome and so did my two kids! My son loved chasing the bubbles and watching the bubbles go POOF!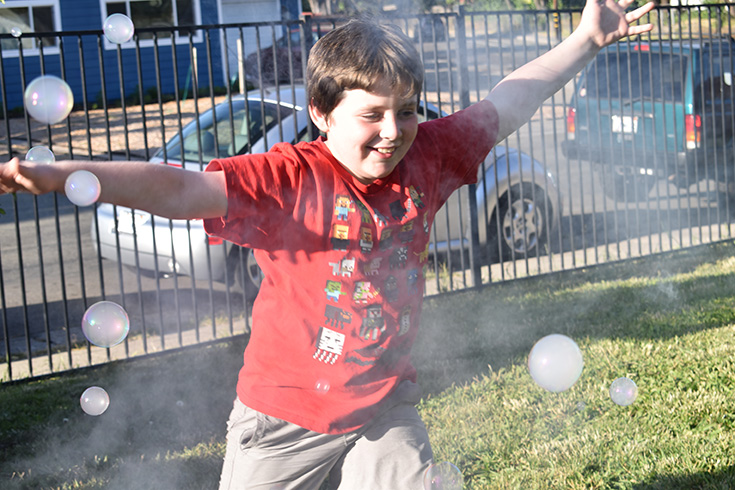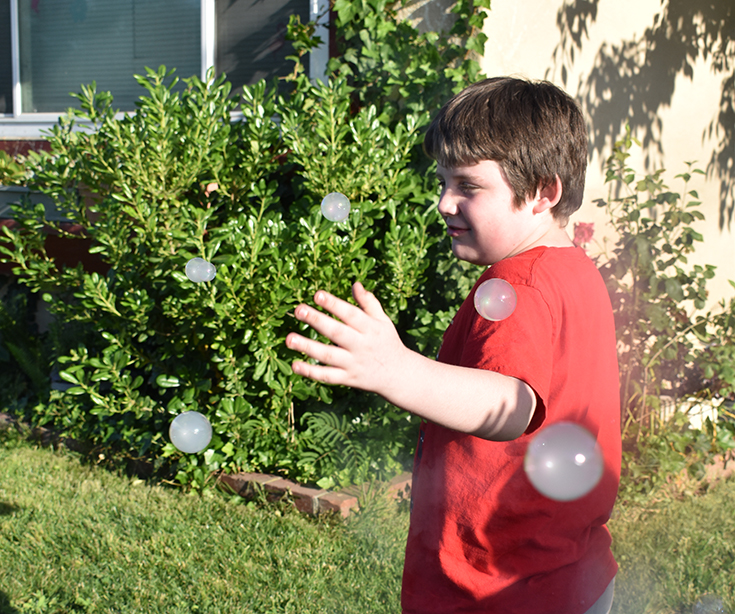 What makes this machine great is that you can make regular bubbles or the fog filled bubbles. My family had more fun with the fog filled bubbles since it was something new that we had never seen before.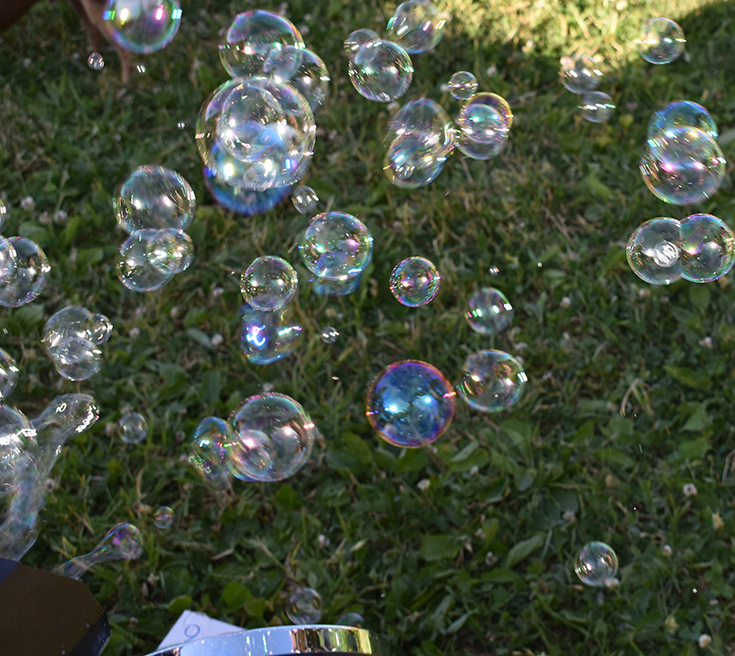 Froggy's Fog Fobbles F2 Bubble Fogger Machine
This machine has a 400 watt heater core and that allows you to create fog filled bubbles that POP with a POOF! Utilizing both Fog fluid and bubble fluid this bubble and fog machine also allows you to run the functions independently of each other. You could also use this machine as a regular bubble machine, fog machine or haze machine. The Fobbles F2 Bubble Fogger includes a line remote and is compatible with the optional Wireless / Timer Remotes available.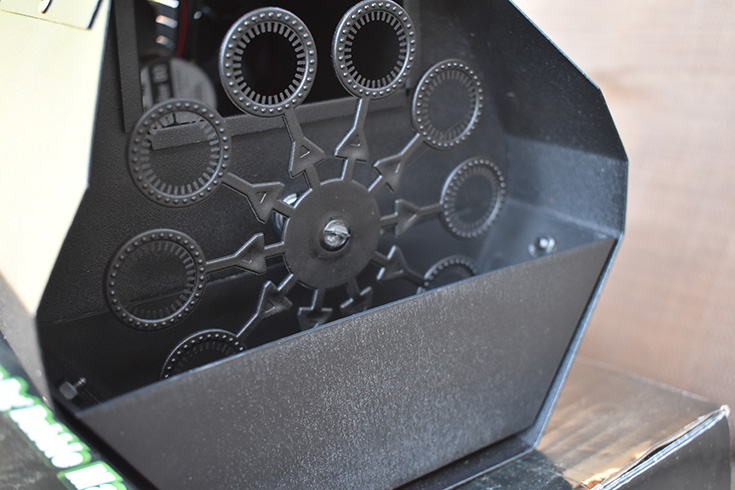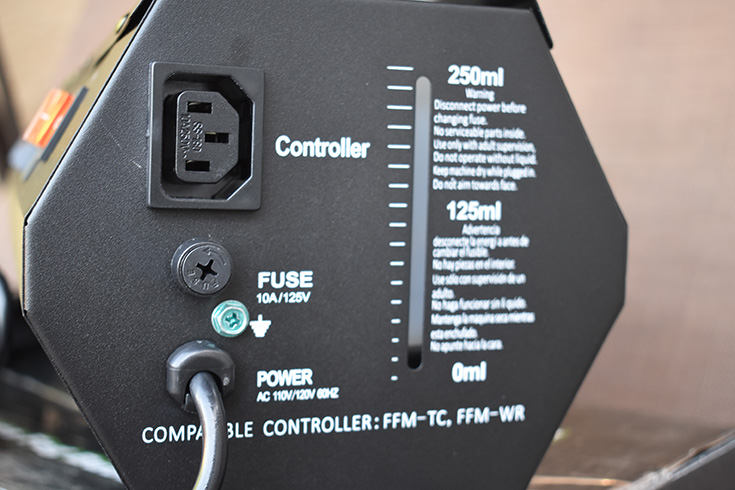 Watch the Fobbles video on YouTube…
This is just one of the FUN products from Froggy's Fog. Right now they have an indiegogo campaign for those wanting to help back this product and receive one a Fobbles machine too!  Learn more about the Froggy's Fog products at: www.froggysfog.com
Froggy's Fog Fobbles Prize Pack Giveaway ($190 Value)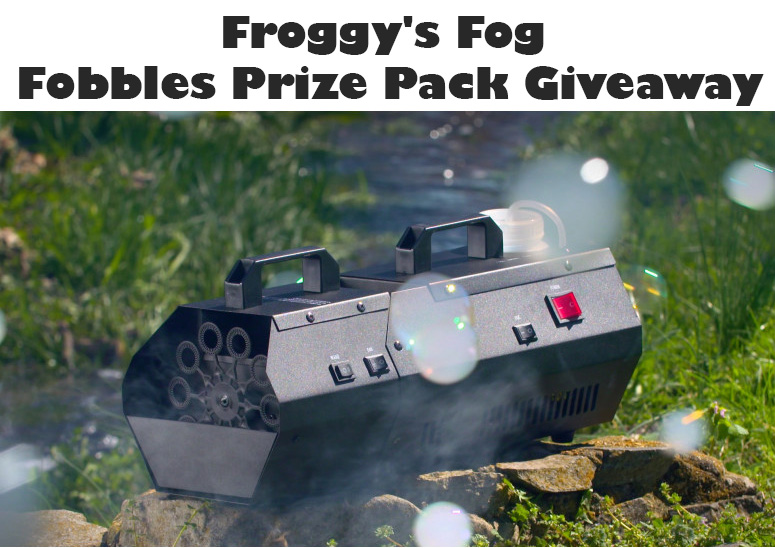 Do you want to have a party full of fog filled bubbles too? One of my lucky readers is going to WIN a Froggy's Fog Prize Pack ($190 value) that includes a Fobbles F2 Bubble Fogger Machine + 2 gallons of liquid! For your chance to win use the Rafflecopter below: