My daughter's basketball season just ended so we celebrated this week by going to the Sacramento Kings Game on Monday which was a blast! March is the PERFECT month to watch basketball with all of the exciting college basketball tournaments going on. For those of you basketball fans you will want to visit the Foster Farms Buzzer Beaters website to get your DUNK on! You can play a basketball game and score baskets to be entered into an instant sweepstakes to win prizes ranging from 20% off discount codes to codes worth up to $500 on your favorite college gear at Fanatics.com.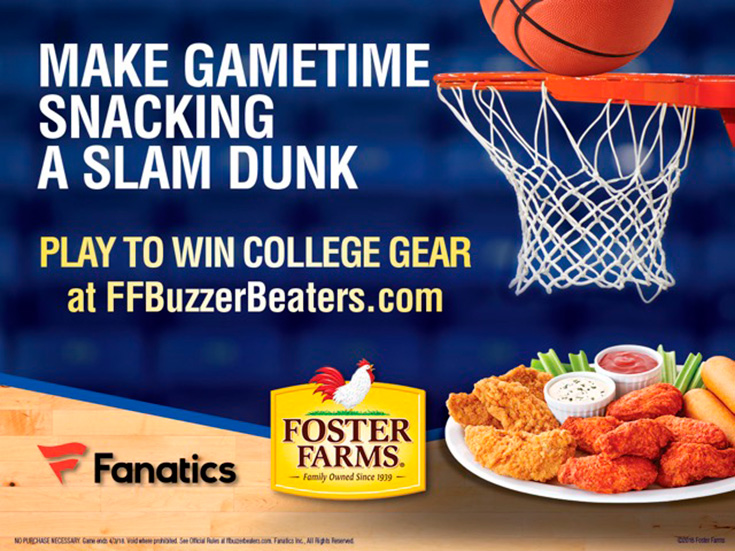 On days when I plan on watching the game at home I always  make sure to have plenty of finger foods for my game day spread! This month it is easy to Make Gametime Snacking A Slam Dunk With Foster Farms with all the options available! I usually like to make some of the Foster Farms Mini Corn Dogs and the Hot N Spicy Wings because those are yummy and easy to make but I also like to get creative!
I use the Foster Farms Fresh & Natural Ground Turkey to make some awesome Cranberry Turkey Meatballs that are a huge hit at my house!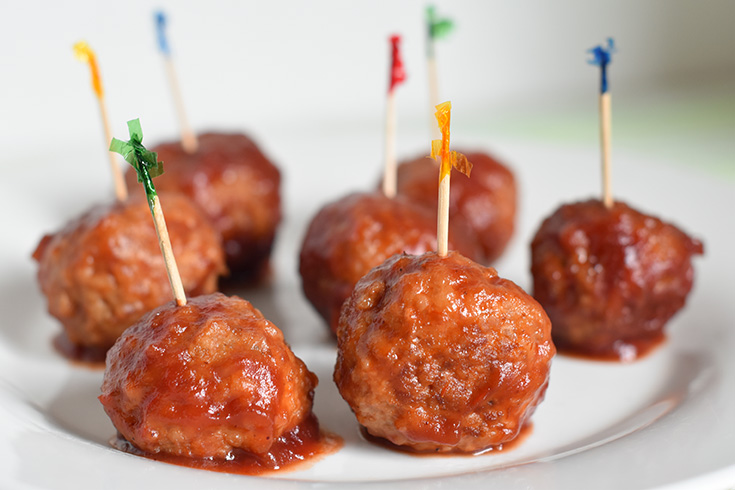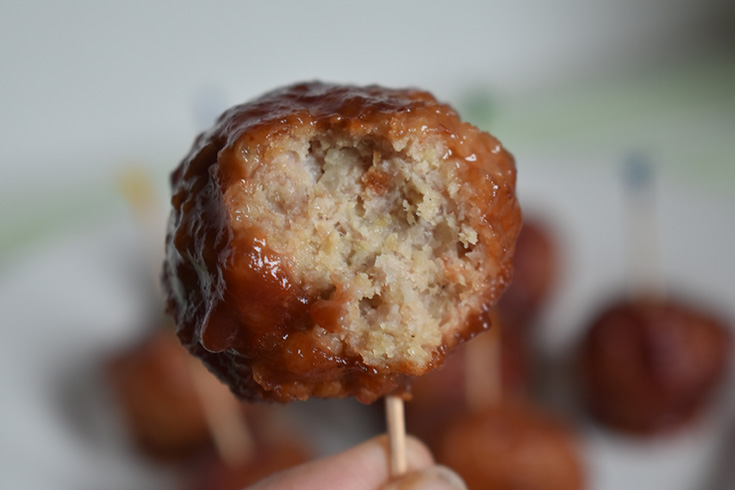 All you need is a pound of the Foster Farms Fresh Ground Turkey, some breadcrumbs, an egg, seasonings, cranberry sauce, chili sauce and a slow cooker and you will have yourself some delicious meatballs to add to your game day spread!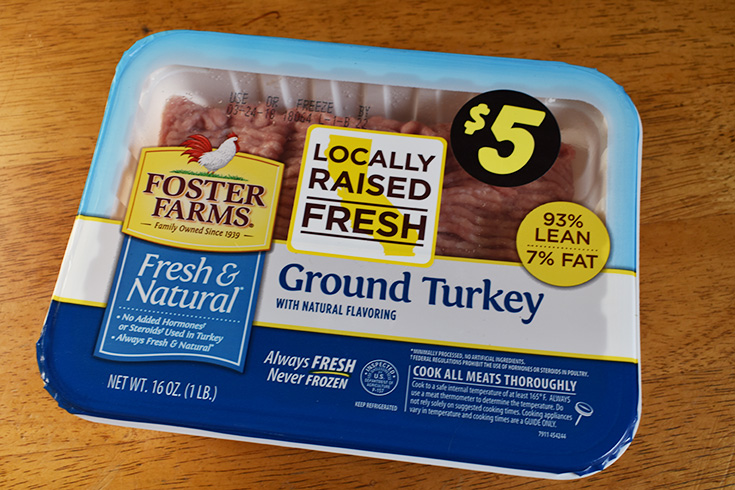 I also like to get a little creative with the Foster Farms Lunchmeats! Instead of grabbing some bread and some mayo I like to go with some tortillas and pesto instead to create my Turkey and Pesto Pinwheels that are also perfect to add to your game day spread.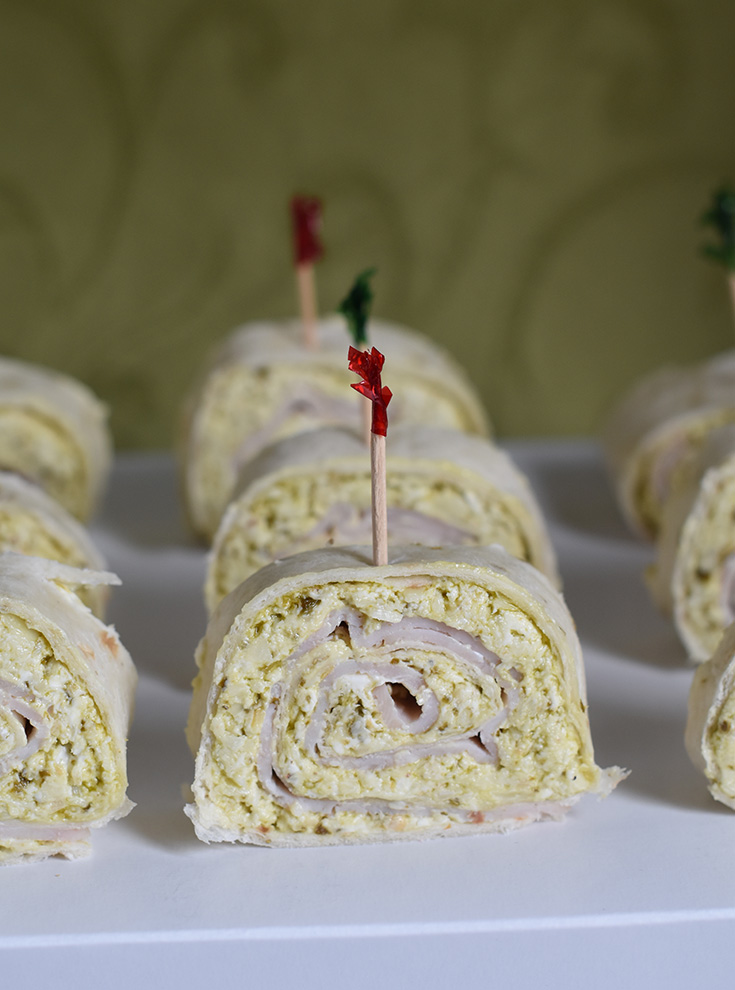 For my this quick and easy game day appetizer I used two large tortillas and made a quick little mixture to put on the tortillas using cream cheese, pesto and shredded Parmesan cheese.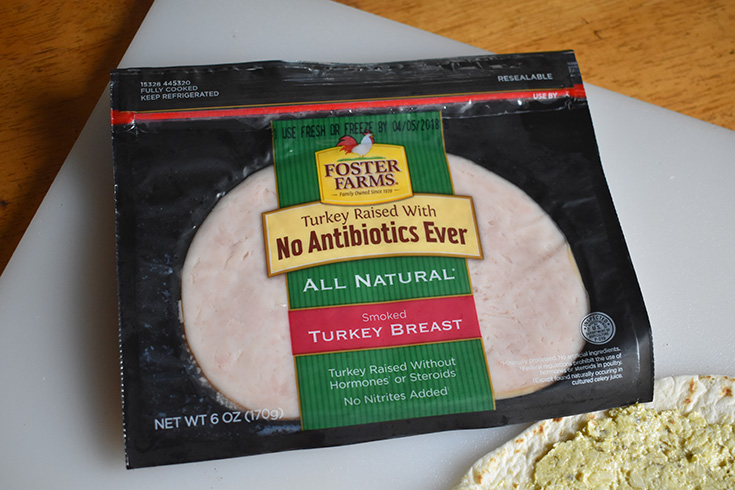 All you need to do spread on the cream cheese/pesto mix on the tortillas, then place two pieces of the Foster Farms Lunchmeat on top, roll and slice! I like to use those cute toothpicks to keep the pinwheels together which also makes them easier to dunk into a dip if you wanted to.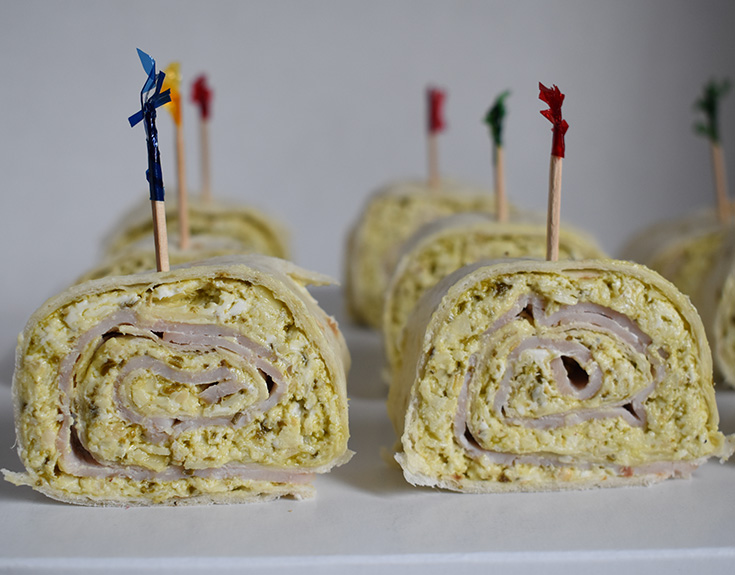 When it comes to preparing snacks for game day, Foster Farms has you covered!  If you want something quick and easy Foster Farms has a variety of wings, corn dogs, chicken nuggets and more that are perfect for slam dunking in your favorite dipping sauce.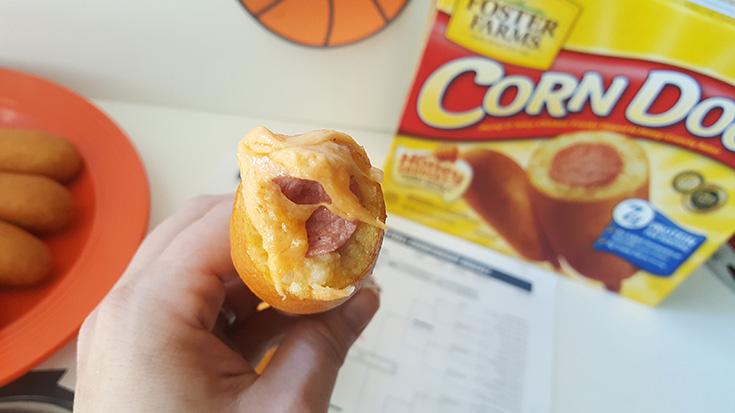 Do you use coupons to save money on your groceries? Not only can you visit the Foster Farms Buzzer Beaters website to play some basketball to win prizes you can also get coupons to SAVE on your Foster Farms favorites for gametime snacking!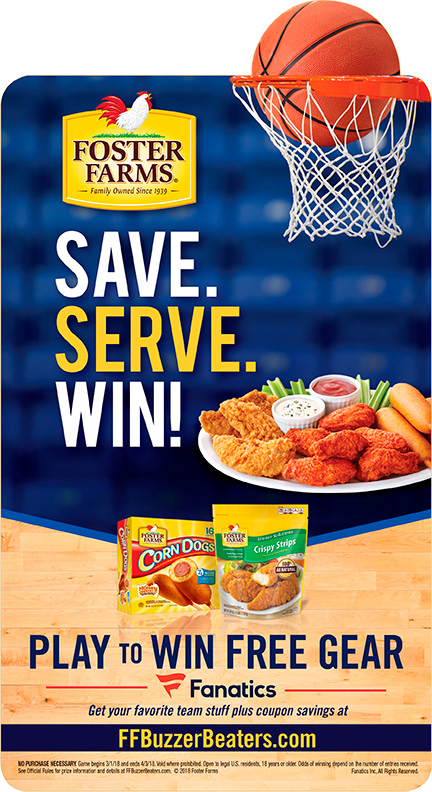 Foster Farms Coupon Prize Pack Giveaway
One of my LUCKY winners is going to WIN a prize package to help stock up their freezer! My winner is going to win a Foster Farms Prize Package that includes $106 in Foster Farms (free product) coupons! To enter use the Rafflecopter below: