One of my favorite things to eat for breakfast is muffins! They are perfect for when I need a breakfast on the go. I recently received a batch of Mighty Kong Muffins that are made locally here in Sacramento that are gourmet bran muffins that are delicious, available in a variety of flavors and are a great option for mornings when I want a quick breakfast before I go to the gym.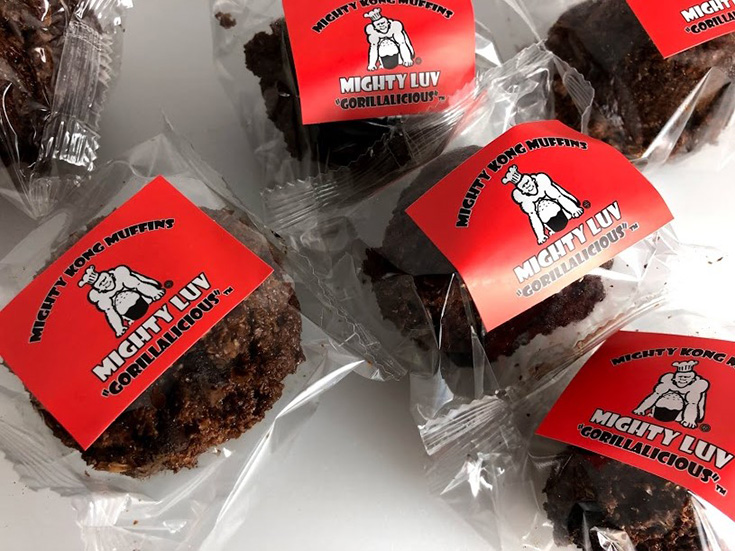 If you are a fan of bran muffins you are going to LOVE the Mighty Kong Muffins! They are available in more than 20 flavors and have NO preservatives or artificial ingredients.With all the flavors available it is hard to choose which muffins I wanted to try. I went with the Cherry Chocolate Bran Muffins which are really GOOD when you warm them up for about 10-15 seconds.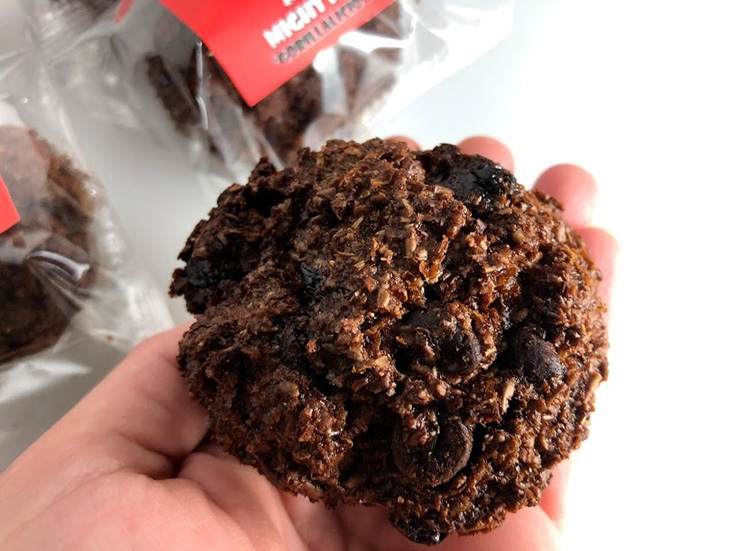 Since these bran muffins have no preservatives it is recommended that you freeze them when you receive them. I had to try them first before I put any in the freezer and I thought they where the best bran muffins I have ever tried. I kept a few others out for my family to try and put the rest in my freezer for future use.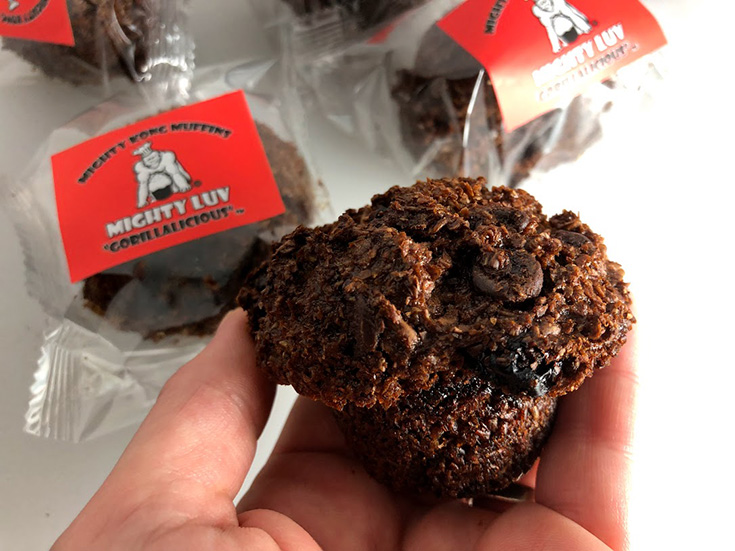 What I like about these muffins is they make me feel full after eating just one! The Mighty Kong Muffins are 2.5oz and are the perfect size to satisfy your need for a healthy, nutritious and delicious muffin. I also like that they are LOW in calories. One of these Mighty Kong Cherry Chocolate has only 130 calories which makes it a perfect breakfast option since this year I am trying to eat healthier!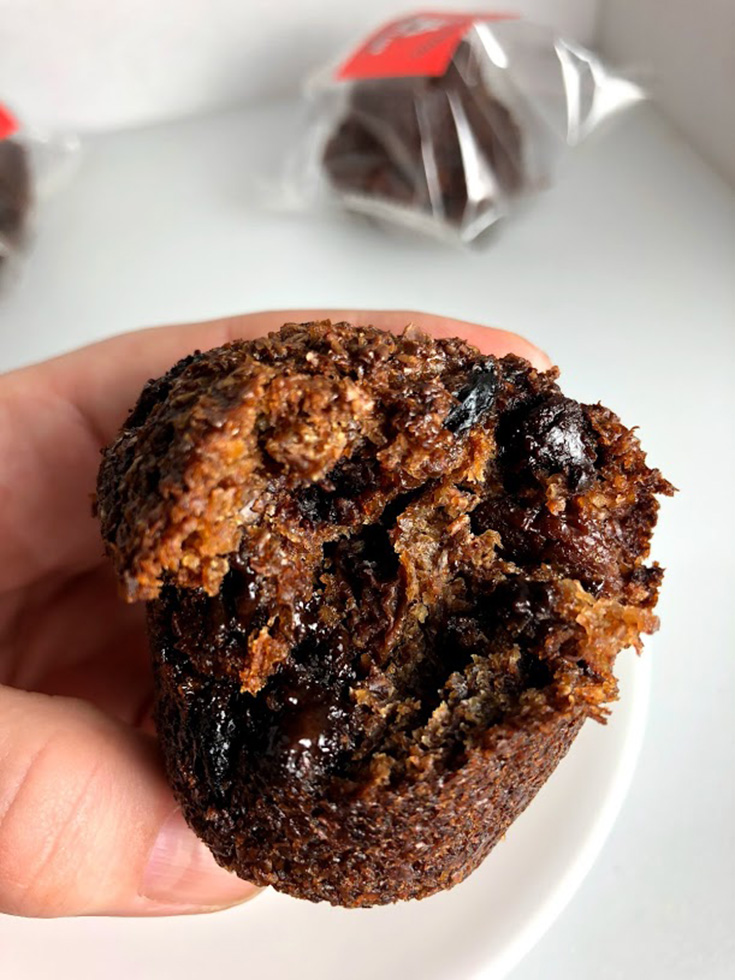 I have only tried this one flavor and have plenty more that I want to try! To learn more about the Mighty Kong Muffins visit their website at: https://www.gorillalicious.com.
Mighty Kong Bran Muffins  Prize Pack Giveaway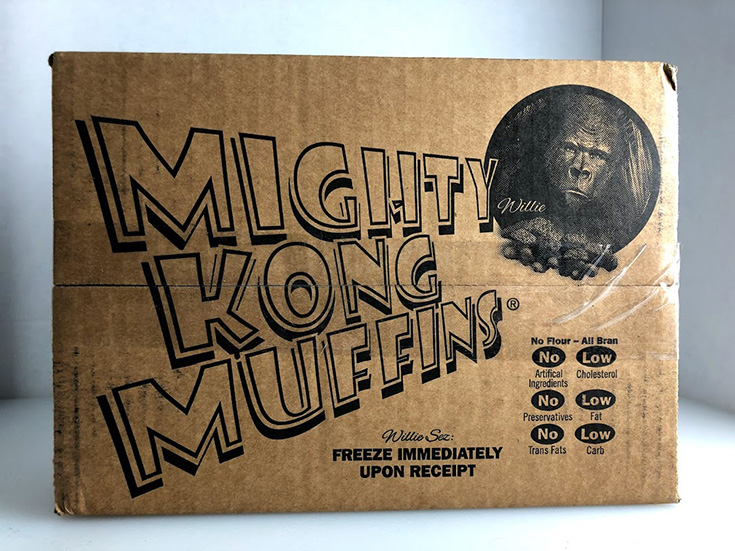 Do you like bran muffins? Want to try some of these delicious gourmet bran muffins for yourself? Now is your chance to enter to WIN some of these muffins too! THREE of my lucky readers is going to win a 6-Pack Sampler of Mighty Kong Muffins! To enter for your chance to win use the Rafflecopter below: