This is a partnered post with Krusteaz. All thoughts and opinions are my own.
Every year I look forward to making Christmas cookies! I love to make a variety of cookies and put them in cute Christmas containers to give to my family and friends! Every year I usually make chocolate chip cookies and those yummy peanut butter blossoms. I then try to make a couple new cookies that I haven't tried before. This week I got creative in the kitchen and made some easy holiday cookies with the Krusteaz Cookie Mixes.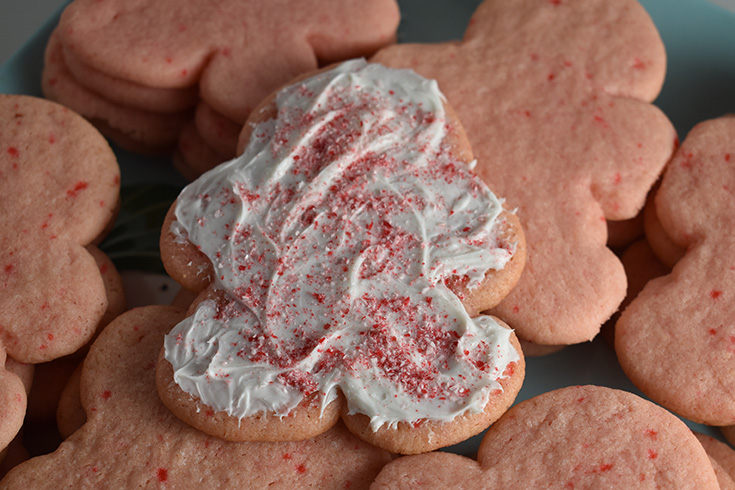 Cookies from a box don't have to be boring!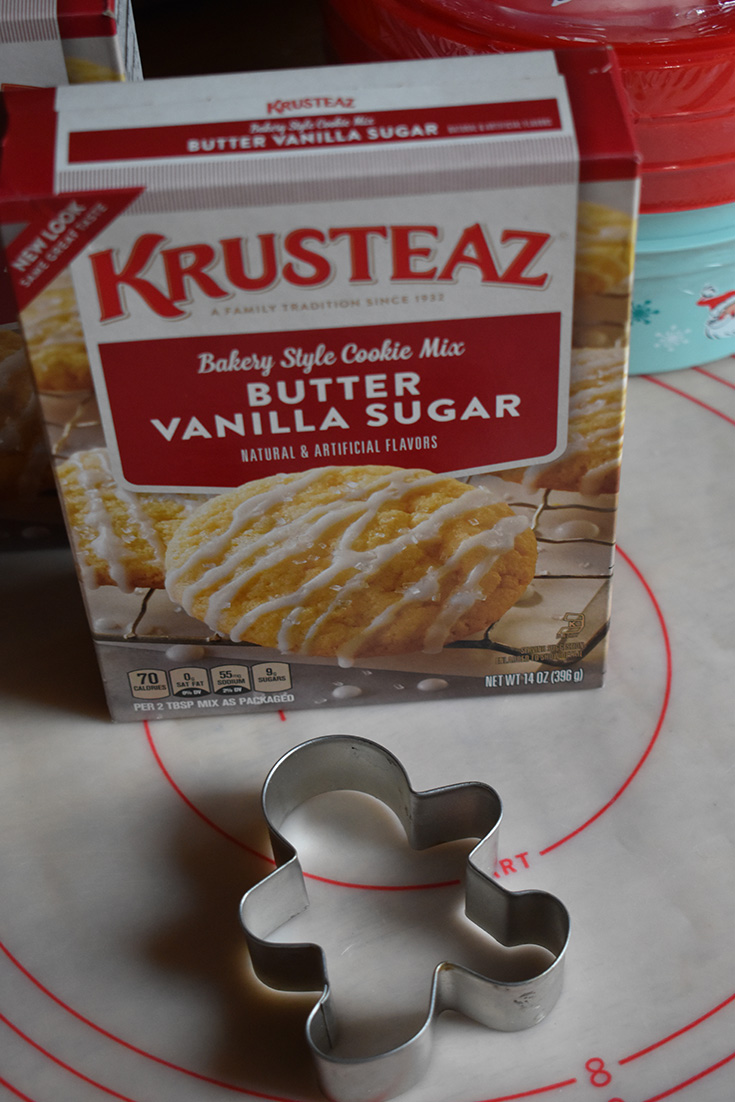 With the Krusteaz Butter Vanilla Cookie Mix and a couple tablespoons of crushed candy canes you can make delicious peppermint flavored cookies that are perfect for the holidays.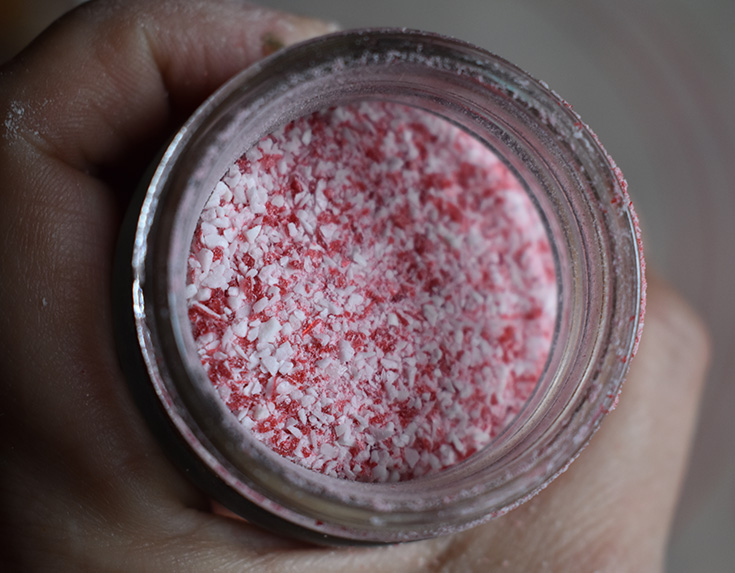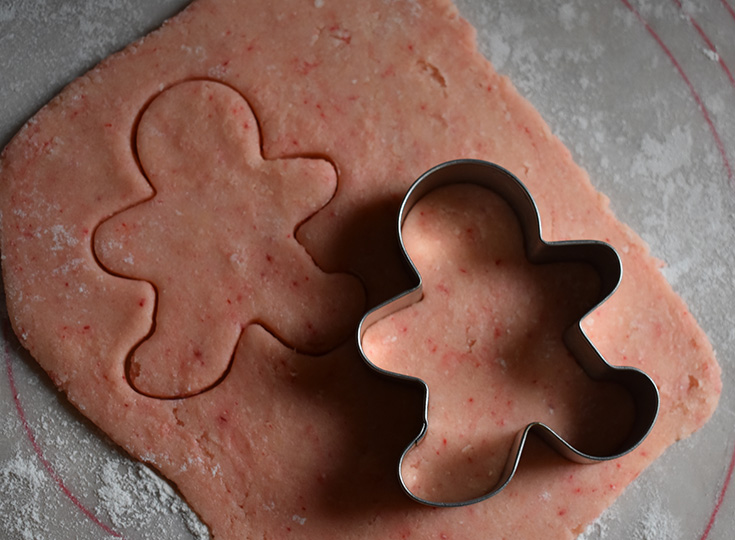 You can keep these simple when they come out of the oven or add another extra touch. I added frosting to the top of some o these peppermint men cookies and topped the frosting with more crushed candy cane.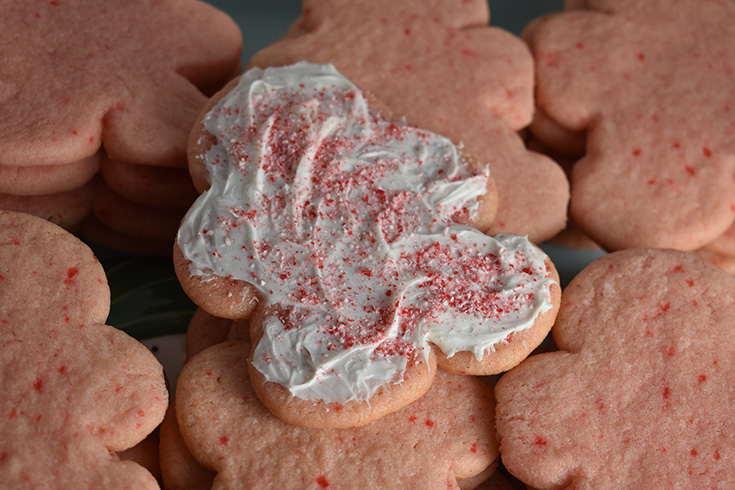 If you are more of a chocolate kind of person you can get creative with the Krusteaz Triple Chunk Chocolate Chunk Cookie mix too! By adding just 1/4 cup of unsweetened cocoa and 1/2 caramel chips to make cookies your guests will LOVE!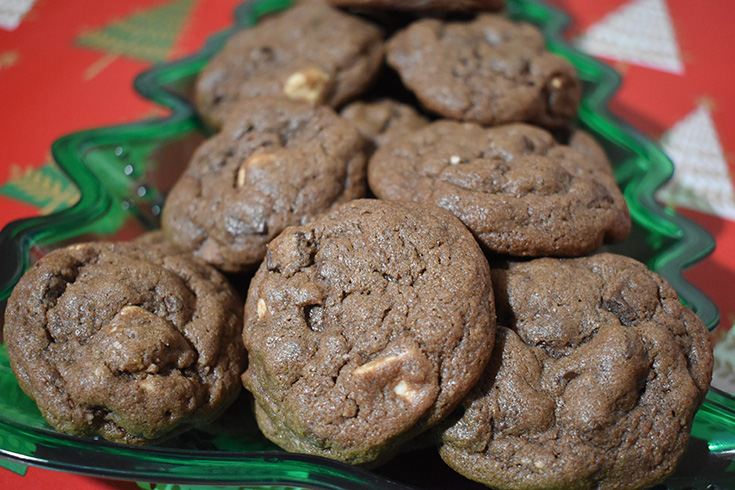 I LOVE Snickerdoodles and always enjoy making them. This time I used the Krusteaz Snickerdoodle Cookie Mix, added some red food coloring and rolled the dough in sugar crystals instead of cinnamon sugar to put a little twist on my favorite cookies!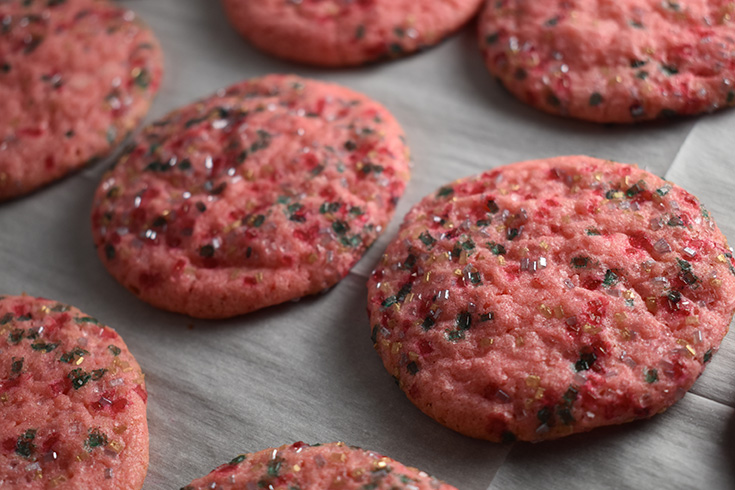 These are just a few ways that you can easily turn those boring cookies from a box into something SWEET! You can save time by baking cookies this holiday season by just adding your own special touches these handy Krusteaz Cookie Mixes that are made to help you save time in the kitchen.
Looking for the perfect holiday cookie recipe? Check out Krusteaz's Holiday Cookie Helper: http://www.krusteaz.com/cookie-swap