This is a sponsored post with Mirum. All thoughts and opinions expressed are my own.
When buying gifts this holiday season you must NOT forget the batteries! Keep the holidays energized this season with Energizer batteries because nothing is worse for a child than opening a gift on Christmas morning only to find out that it doesn't come with batteries.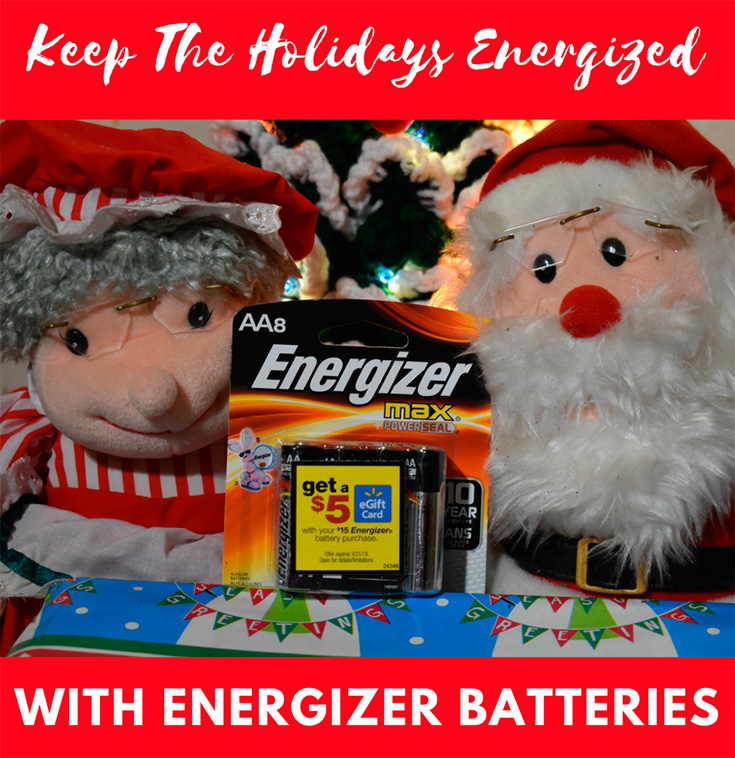 This holiday season I am already prepared when it comes to batteries! I made a trip to Walmart to stock up on batteries for my kids' must-have toys and gadgets that will be under the tree! My son really wants the NERF N-Strike Elite Terrascout Remote Control Drone Blaster and this mom already made sure that he will have all the batteries he will need in case Santa brings it. I also made sure that we have plenty of batteries for the video game remotes because my kids have a couple games they are asking for that they can play over winter break.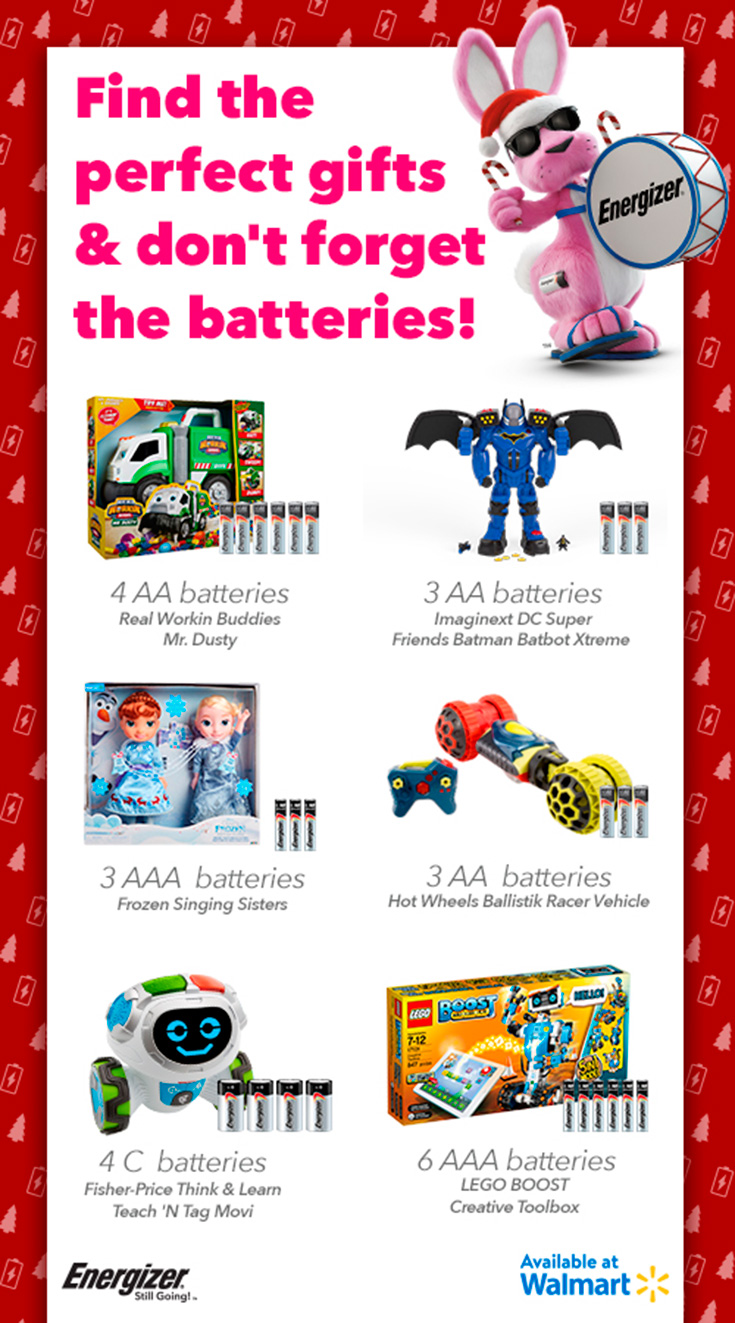 When it comes to buying batteries I for my home I prefer to go with Energizer! My son loves playing video games which require AA batteries that LAST! Energizer MAX AA and AAA batteries are now their #1 longest-lasting MAX™ batteries which works for me!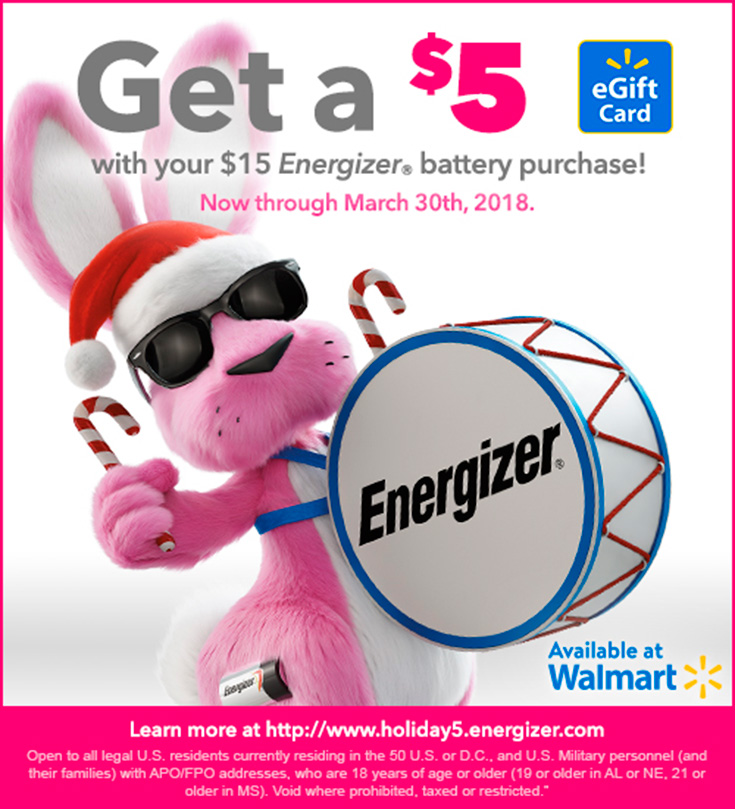 Tis the season to stock up on Energizer batteries at Walmart! Right now through March 31, 2018 when you spend $15 on Energizer batteries at Walmart you will receive a $5 eGift card which I think is a great little bonus. You can also go in-store to Walmart to purchase batteries and earn Kicks with your Shopkick app from December 4th to December 16th.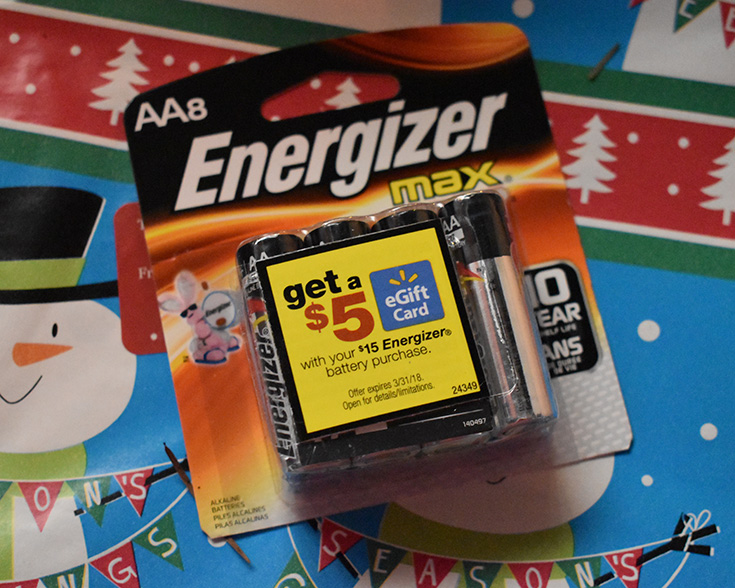 It gets better….
When you submit your receipt that shows your purchase you will also be automatically entered to WIN the value of your receipt for your shipping trip up to $500.  Each week there will be a new winner announced. Learn more >>> http://lbx.la/8G9h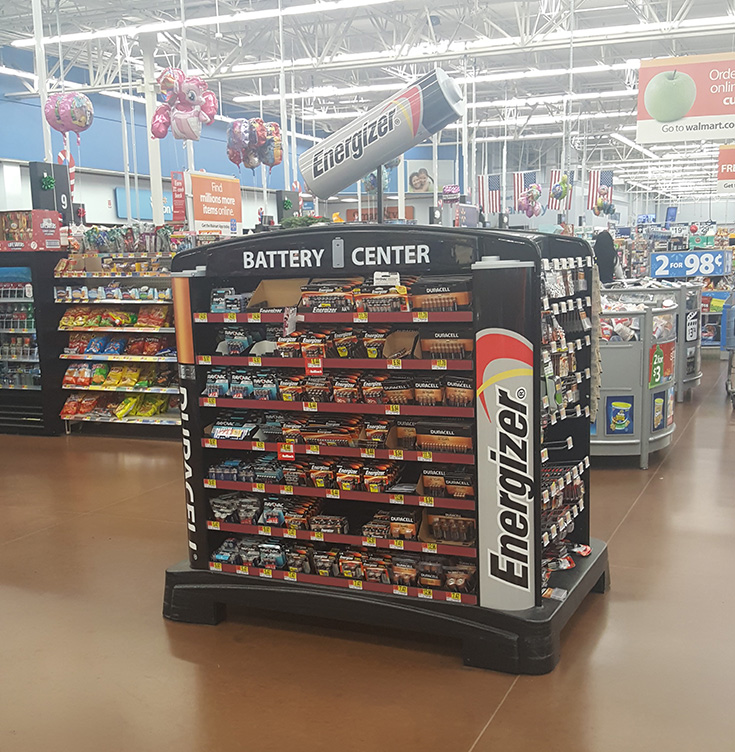 You can usually find the Energizer batteries in the front of the store near the checkouts or in the Electronics department. You can also purchase Energizer batteries at Walmart.com.