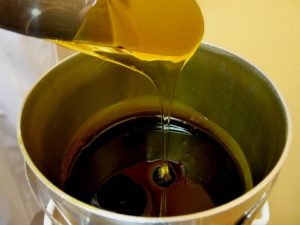 When it comes to hair removal, many people think that traditional methods are the only effective way to get the job done. After all, globally, beauty and personal care is a $400 billion industry, and there are thousands of products on the shelves designed to assist women with hair removal. However, these products are often loaded with un-pronounceable ingredients and preservatives.
The next time you're looking to switch up your beauty routine, try one of these DIY sugar wax recipes. In a survey conducted by Dove, seven in 10 women agreed that a "beauty product" is any product that makes her feel more confident, and these homemade beauty products can provide all of the confidence without any of the chemicals. Here are a few quick, easy, and homemade body hair wax recipes to try incorporating into your hair removal routine.
Natural Wax for Eyebrows
Today, more and more women are striving to achieve the perfect eyebrow. In fact, there are more than 3 million Instagram posts with the hashtag #brows, and more than 600,000 with the hashtag #browsonfleek. Yours could be the next using this simple recipe, provided by Beauty Glimpse. It just requires a microwave and three simple ingredients: one cup of brown or regular white sugar, one tablespoon of (preferably fresh) lemon juice, and two tablespoons of raw honey.
To create the wax, combine the ingredients in a medium sized bowl and microwave in increments of 30 seconds. Once you've achieved the perfect consistency and temperature, use a small spatula to apply the wax to a small section of eyebrow or facial hair. Then, press a cloth strip into the area, smooth it out and let it harden for a few seconds, and pull it off against the direction of hair growth. It's that easy!
DIY Wax for Legs
It's important to make the clarification that typically, the wax used for facial hair is different than the type used for leg hair removal. The facial area is much more sensitive and requires a more gentle solution.
The recipe for leg hair removal wax, provided by DIY Natural, isn't wildly different; it just has a few extra ingredients. Combine two tablespoons of fresh lemon juice, one cup of raw sugar, two tablespoons of water, and a small amount of non-GMO cornstarch or arrowroot powder.
Combine these ingredients in a pan and heat on the stove until it reaches a slow boil. Then, immediately remove from the heat and pour into a stainless steel bowl, since glass can break under high temperatures and aluminum can react with the lemon juice. The mixture should turn a bit darker upon cooling. Apply it the same way you'd apply the eyebrow wax, but using bigger cloth strips.
Don't Forget…
DIY waxing recipes are a safe and simple alternative to traditional hair removal methods. However, it's important to keep a few pointers in mind. Temperature is a factor when applying the wax; it shouldn't be too hot or too cold because the consistency won't be right.
Second, always apply the wax in a safe and sanitary way, such as with a spatula — never with your fingers or a knife!
Finally, if you experience any redness or irritation after waxing, aloe vera gel can help to soothe the skin and reduce irritation.
Ultimately, it's important to make sure that what you're putting on your body is safe. Taking advantage of DIY recipes such as these can help you live chemical-free while saving money as well.