Ever since I seen the first fairy garden I wanted to make my own. I finally decided to go for it and I got all the supplies ready to make my own DIY Fairy Garden.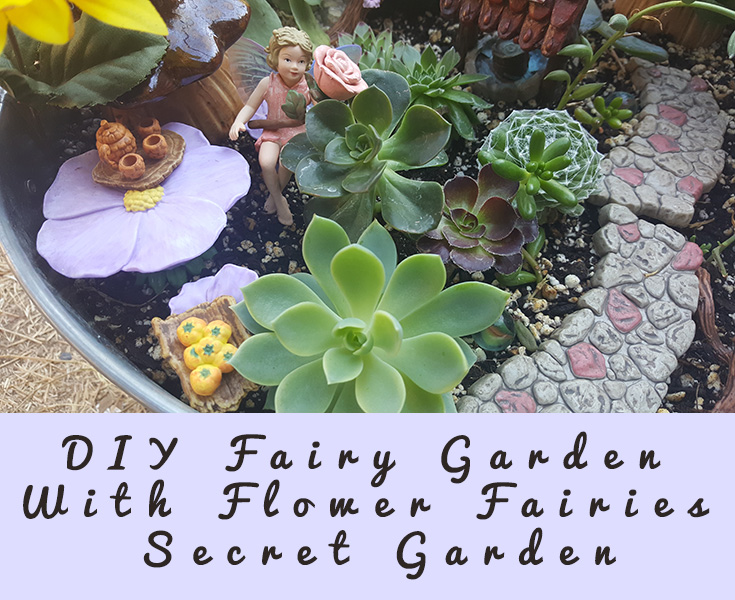 The hardest part for me was deciding what to use to use for the container. I had originally wanted to make one with broken terra cotta pots like I had seen online. I then considered using a wine barrel planter because I really like the looks of them but they are not cheap. When I went into Walgreens one day and seen this metal ice bucket I knew this would be perfect to use. It had handles which would make it easy to move and if my fairy garden didn't turn out I would have something to keep my ice and cold drinks in.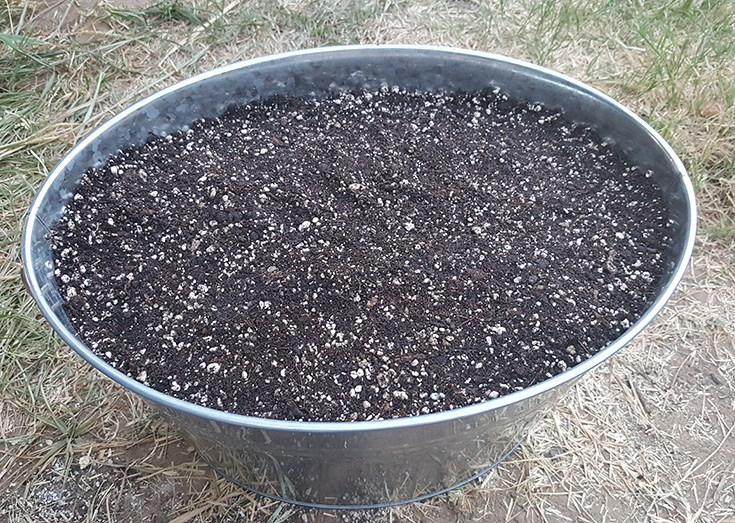 You can't have a fairy garden without a fairy! I received some of the CUTE items from the Flower Fairies Secret Garden Collection from Ultimate Source. Inc to review. This is the FIRST  miniature garden products that are designed for ages 6 and older. The collection brings Cicely Mary Barker's charming 1920 Flower Fairies artwork and stories to life featuring 23 pieces that include eight Flower Fairy Figurines, accessories and planter kits.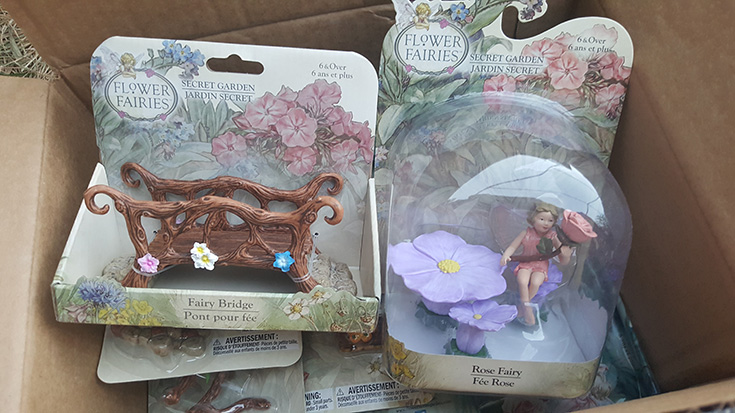 When I opened the box and found a Rose Fairy Gift Pack that comes with a Rose Fairy, flower table and two chairs which made me smile. I was just excited to find the Fairy Bridge that is perfect for a fairy garden.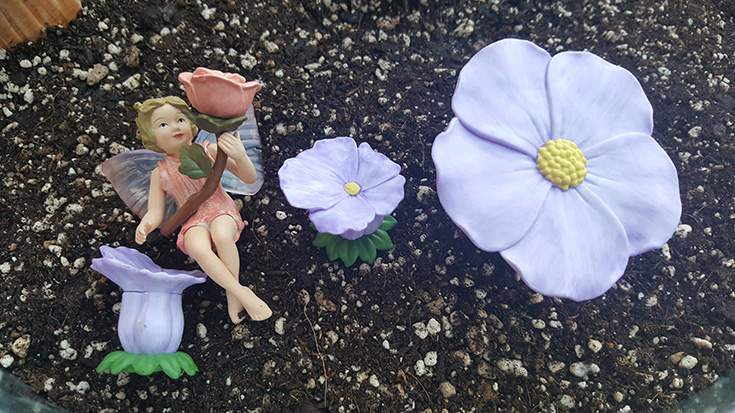 I also received a pack of the Flower Fairies Pathways.  These are a  fun way of connecting and decorating your garden scene by making little paths. A pack of just two of these was perfect for my small fairy garden but it would be even more fun to have more with a bigger fairy garden.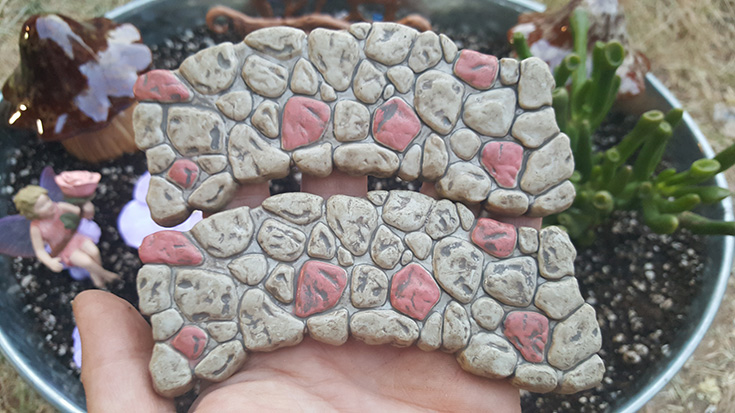 I bought a few other supplies for my garden as well as a variety of succulent plants. I love using succulents in arrangements like this because they are easy to maintain and do not require a lot of watering.  You can also plant just pieces of a succulent plant and they will propagate and create new plants in your garden.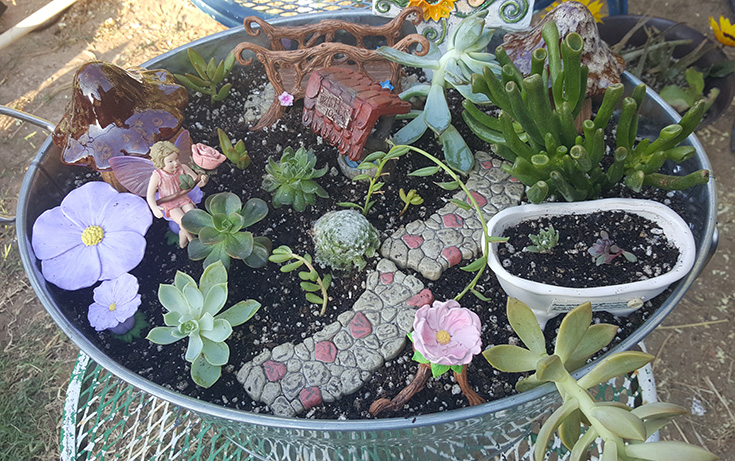 Once I had my fairy and her table in the garden I was able to add some fairy food! The Flower Fairies accessories include this cute Tea Set & Fairy Cheese, stepping stones, signs, and more!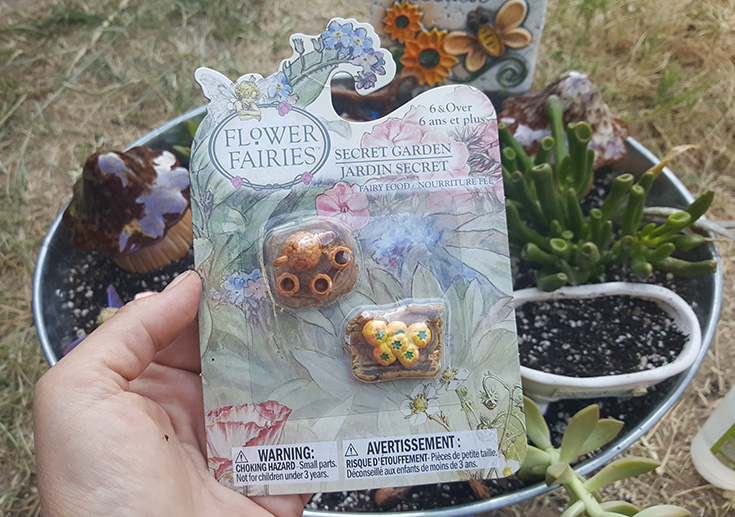 Creating one of these fairy gardens is fun, relaxing and something I love to look at when I am sitting outside in my backyard. Now I just need to get some more fairies to keep my one Rose Fairy company.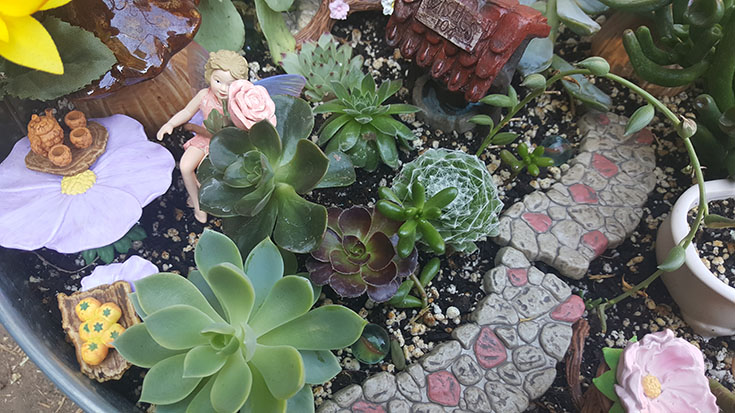 Learn more about Flower Fairies at: https://flowerfairiesgarden.com.