My obsession with succulents doesn't seem to be fading anytime soon. I will be one to say that I love succulents and with the variety of succulents that are available it is FUN trying to collect them all! I even have my daughters interested. A couple weeks ago I received a variety box of succulent plants from The Succulent Source to review and I couldn't be more excited to open the box.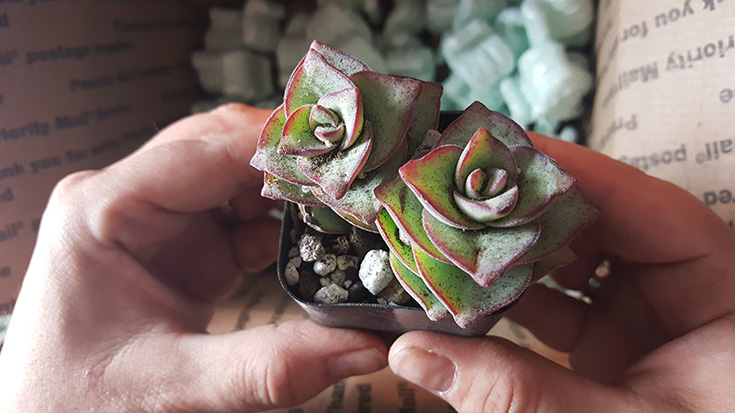 One of the first succulents out of the box was a Crassula Perforata "String Of Buttons" plant that has stems and leaves that look like they are stacked on top of each other.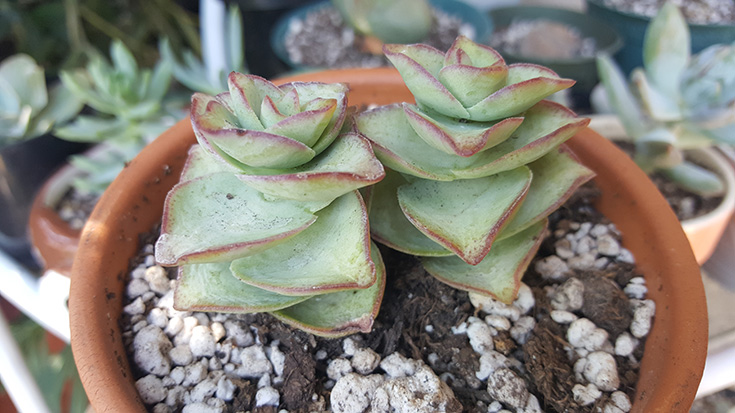 Another succulent in the box was an Adromischus cristatus "Key Lime Pie" plant that has leaves that have a neat little crinkly shape to the top. I am a fan of plants like this that have their own unique shape that would go well in my fairy garden in the backyard.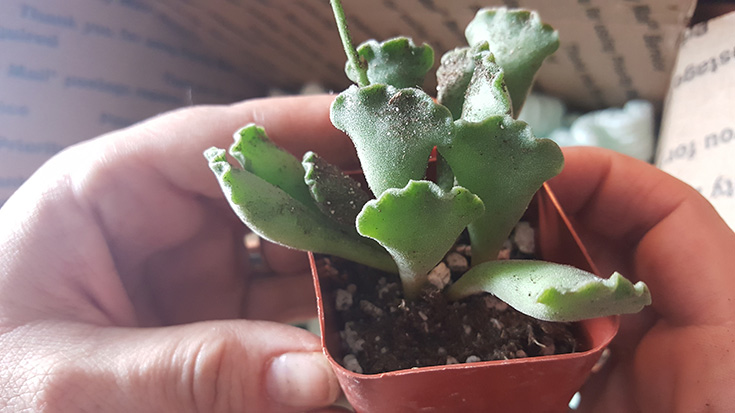 I put my "Key Lime" succulent plant in a little pot for now until it gets a little bigger but I think it would be perfect for a windowsill planter or even a brightly lit atrium. What I like about this one is it likes sunlight which I have plenty of and it requires little attention to keep it pretty.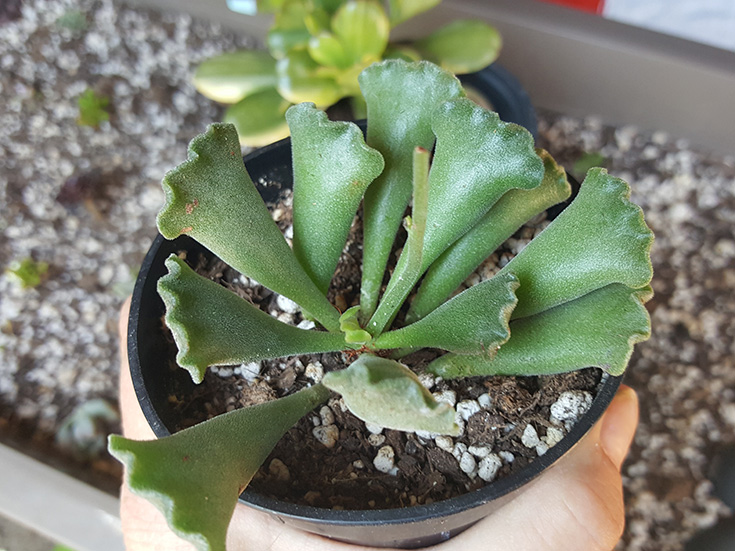 One of my favorite types of succulents are the Echeveria plants that are available in so many beautiful varieties. The Succulent Source has some really pretty Echeverias (over 60 to choose from) that would go great in a container in your garden or even on your table as a centerpiece.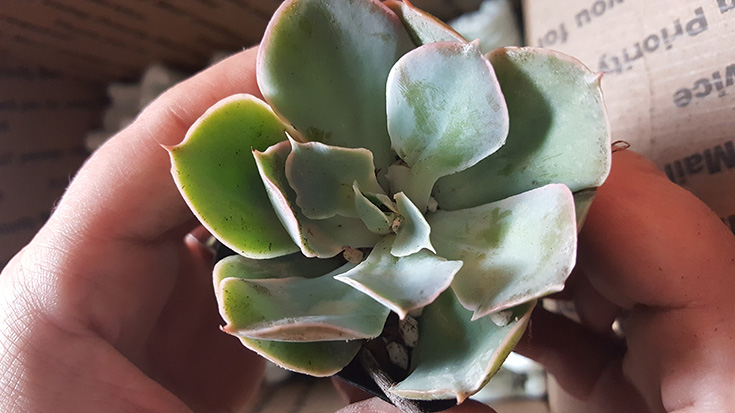 I put this plant in a pot but these look beautiful in the ground as well. These are popular here in California and used as ornamental plants because they are drought resistant and can be propagated  easily by separating offsets or by leaf cuttings.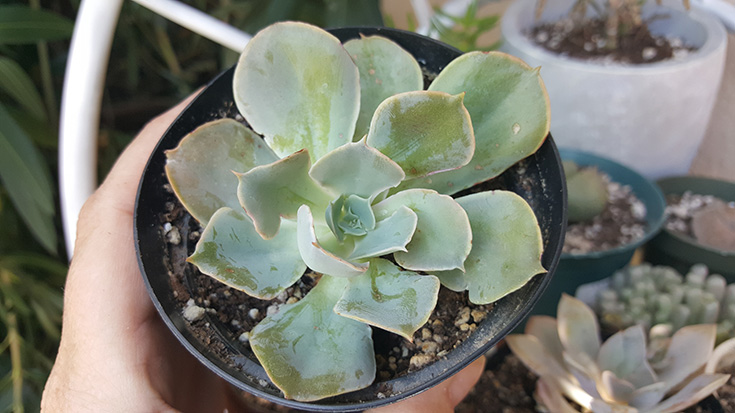 Watch my "The Succulent Source" Unboxing Video
I received a total of nine new plants from The Succulent Source that all arrived in great shape and are all doing well in their new homes. I can't wait to see what they look like in a couple months from now. I also received some cute little tins in my package that I plan on putting to use for some succulent babies.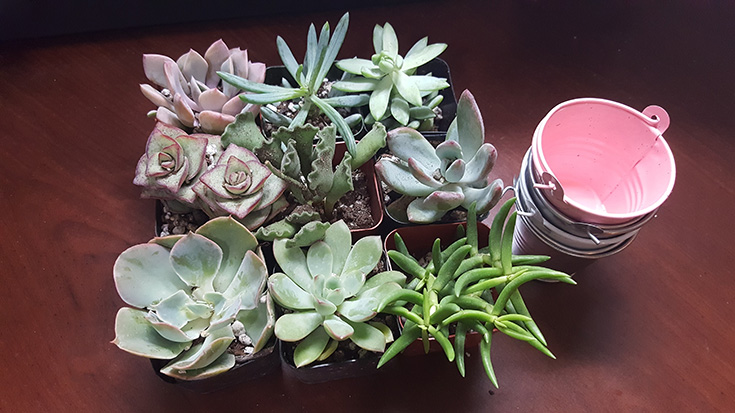 I am a fan of helping promote family owned businesses and The Succulent Source is a three generation succulent-loving family that has been selling succulents and cactus online only for almost 15 years! By purchasing your plants from The Succulent Source, you are supporting a small (well, actually quite big with 5 sons) family owned and operated business.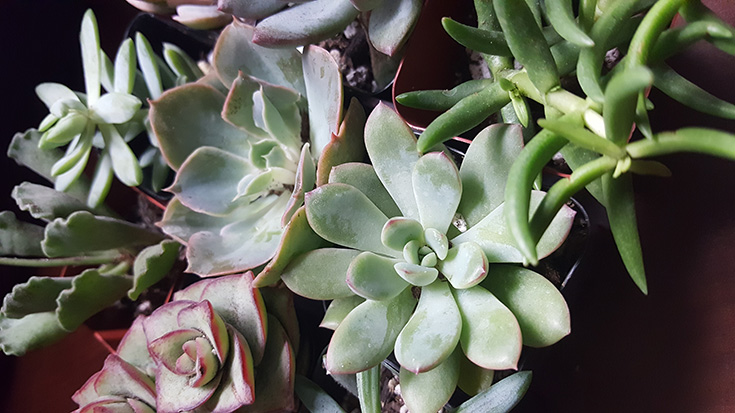 On their website not only can you purchase a variety of succulent plants and cactuses you can also purchase cuttings and sign up for their monthly succulent club where you can receive succulents every month to your doorstep. This would be a great gift to give someone that loves these types of plants!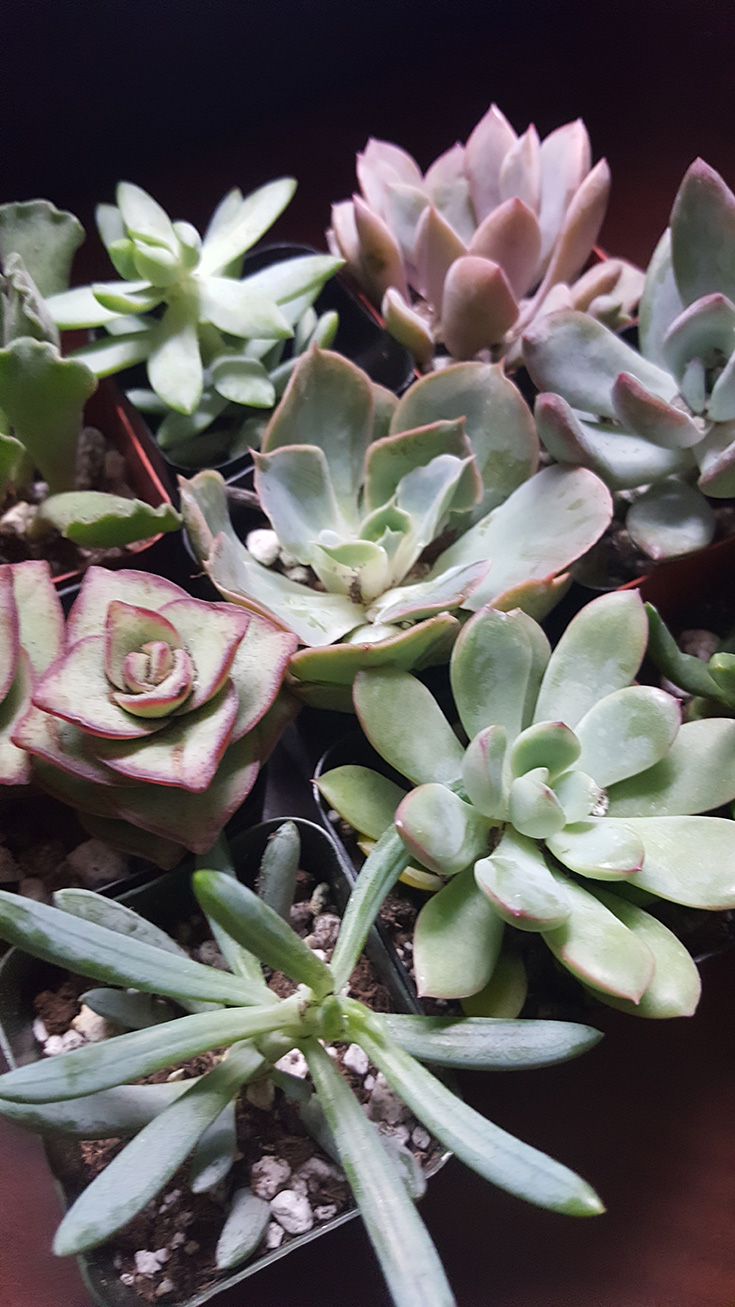 Learn more about The Succulent Source by visiting: thesucculentsource.com