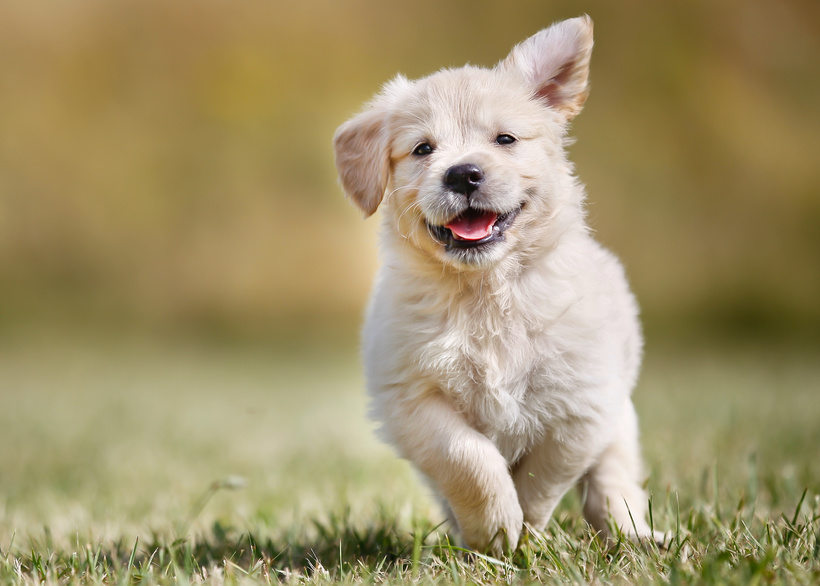 If there's one thing most dog owners can agree on, it's that resisting the urge to feed your pooch treats from your dinner plate is not an easy task. From the big, pleading eyes to little paws tapping at your lap, the tricks are seemingly endless. And what's worse: you know that treats shouldn't make up any more than 10% of your dog's daily calorie intake.
Fortunately, there's a solution to your puppy problem, and it doesn't even require that much skill! Are you ready for this?
Homemade peanut butter dog treats. For some people these handy little kitchen projects may already be a staple, but if this is your first time looking for recipes for dog treats, we've got you covered. Keep reading to learn just how simple it can be to create healthy treats for a happy dog.
What You'll Need:
2 ½ cups whole wheat flour*

1 tsp baking powder

1 cup pumpkin

½ cup peanut butter

2 tbsp honey

1 egg

1 cup water
*NOTE: Some dogs may be allergic to flour, wheat, or other ingredients you may use to bake. In the case that your dog is allergic to wheat flour, rice or coconut flour will work as substitutions. Always check with your veterinarian before making any food for your dog.
To Prep:
Begin by preheating your oven to 350 degrees Fahrenheit. In addition, you'll want to gather some cookie cutters. If you have cookie cutters shaped like dogs, bones, or any other fun themed shapes, now is a great time to use them! Now, it's time to start baking.
To Bake:
Combine your flour, baking powder, and egg in a large bowl. Give this mixture a quick stir until the egg is well-combined. Then, add your peanut butter, pumpkin, water, and honey. The dough is soft at first, but it should become quite thick and sticky as all of the ingredients are mixed in. This is going to take some elbow grease, but be sure to mix until these ingredients are all combined. If you have a standing mixer, now would be a good time to break it out. If you're really having trouble, don't be afraid to get in there and simply mix using your hands!
Once your dough has been mixed and feels nice and firm, place it on a lightly floured surface. To prevent any extra stickiness and to make cleaning your counters easier, you can tape a piece of parchment paper down and flour that. Roll out your dough until it's approximately 1/2 inch thick. This dough won't rise or spread very much at all, so it's alright to leave it a bit thicker.
Once your dough has been rolled out, take your desired cookie cutters and cut away! After all of your shapes have been cut out, simply place your treats on a baking sheet and put them in the oven for 15-20 minutes, or until golden brown.
To Finish:
Your treats should come out of the oven smelling wonderful and warm! After they've cooled, feel free to dress them up with a bit more peanut butter or leave them plain and let your furry friends try a few. You can store these treats in an airtight container or bag them up as gifts for your friends' pooches.
The best thing about these treats is that they're quick and easy enough to make you forget about buying name-brand dog treats altogether. Why worry about additives when you can feed your pup a healthier treat right from your own kitchen? Bone appetit!