Being a mom comes with many perks! I get to have FUN with toys and other fun stuff that wasn't around when I was a kid. I recently got to try the Num Noms Lights Freezie Pop Maker that I received to review with my 12 year old daughter who LOVES collecting Num Noms.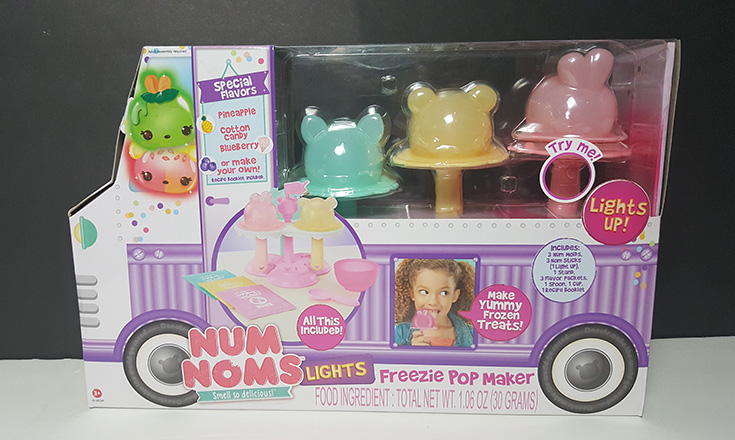 The Num Noms Lights Freezie Pop Maker is a way for your kids to make their own frozen treats in some of their favorite Num Noms shapes! This Num Noms playset includes 3 Num Molds, 3 Nom Sticks, 1 stand, 3 flavor packets, a spoon, cup and a recipe booklet to get them started.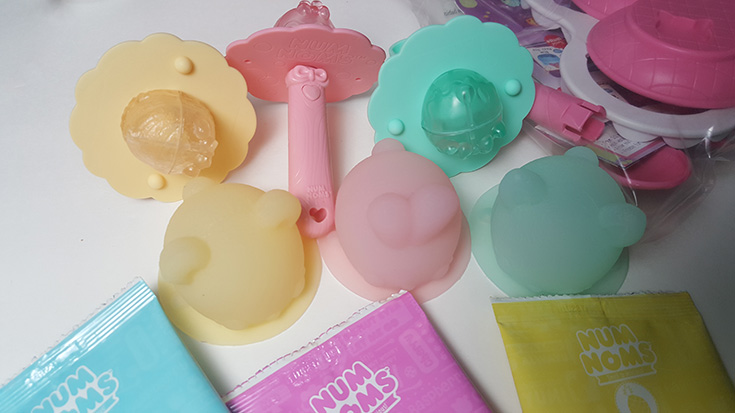 I think my favorite part of these freezie pops is that one of the sticks lights up! I wish that all three had the light up option but since the Nom sticks are interchangeable, you can make each of the three light up!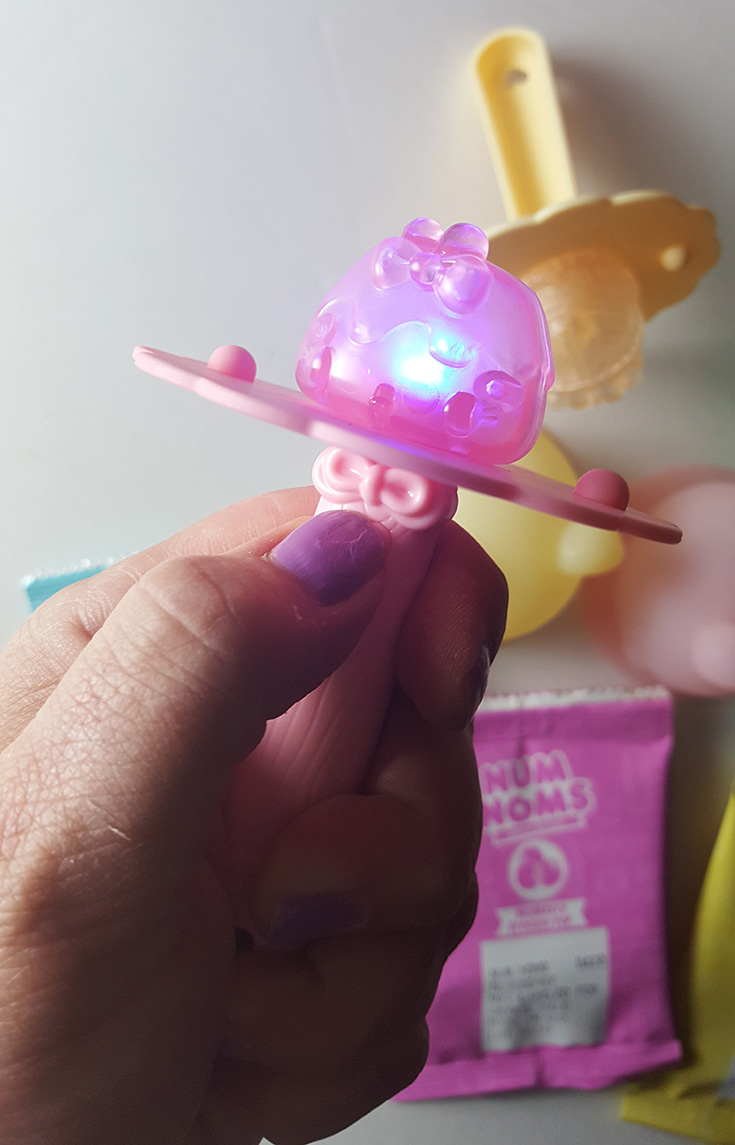 The Num Noms Lights Freezie Pop Maker comes with three different flavor packets that you can use to make the treats. Each pop needs 1/2 a package so you are able to make a total of six frozen treats with what is included.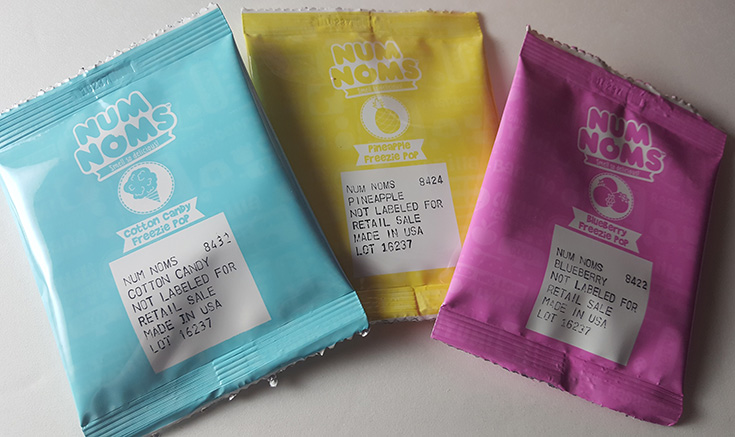 For those that like to get creative and make other flavors, there is a recipe book that is included that has some recipes that the kids can have fun making. These are just a few of the possibilities!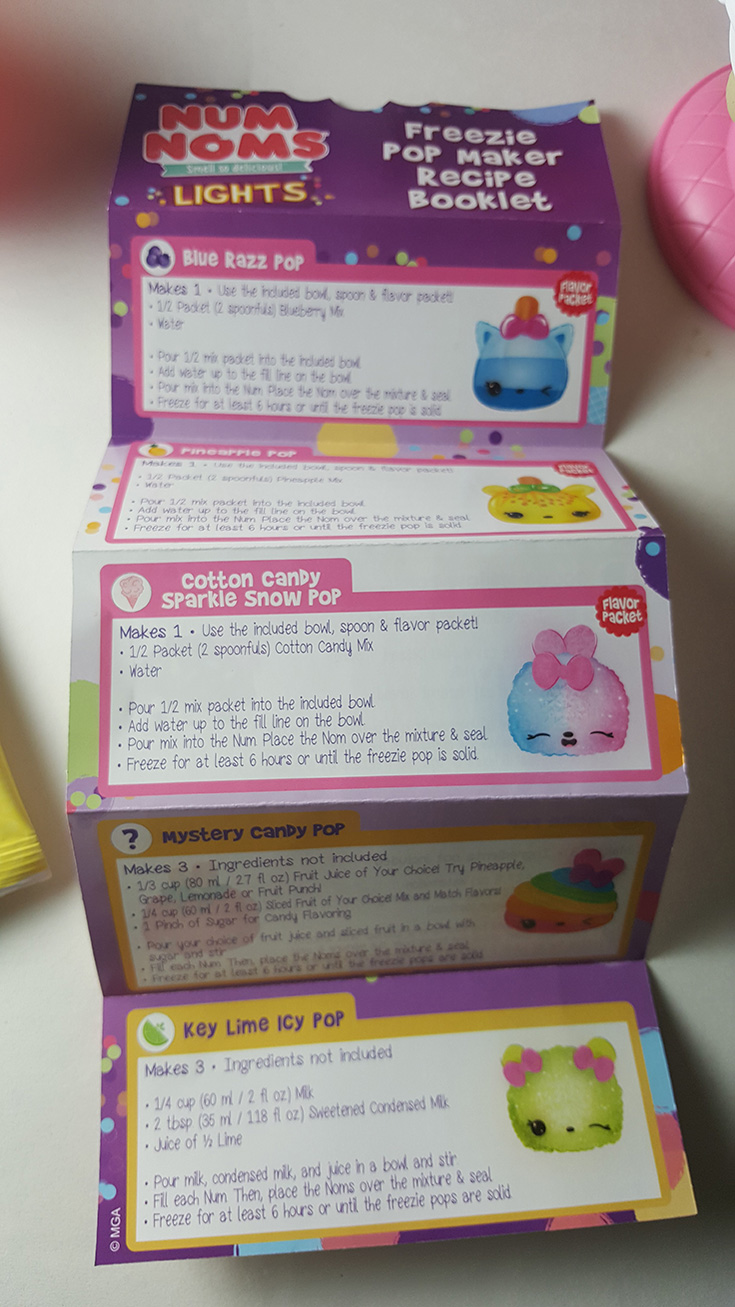 Making the Num Noms Freezie Pops is really easy! You create the mixture in the bowl that is included and then you pour it into the molds that are held in a cute little stand.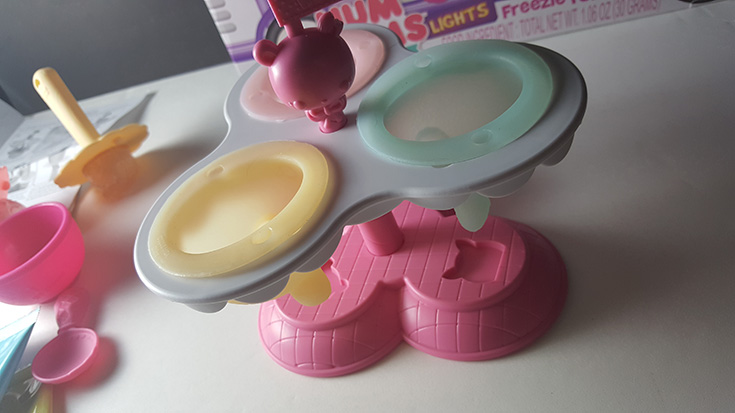 Once your mixture is poured in the mold you put the Nom stick on the top and secure it. Once you have your molds all poured the Num Noms stand is ready to be put in the freezer.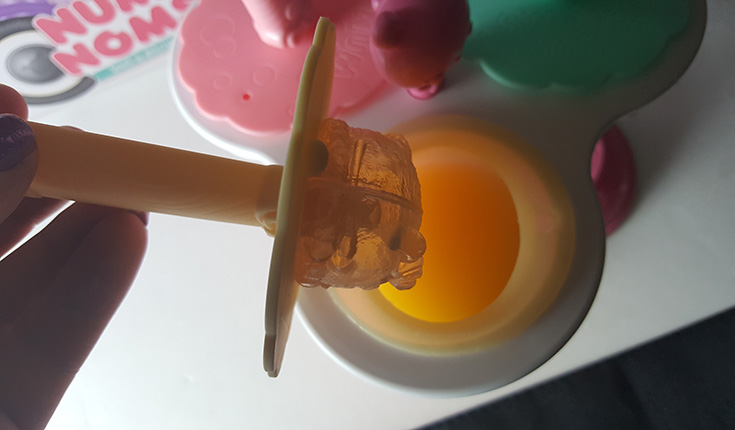 Once your pops are frozen, taking the mold off can be a little tricky. You have to peel back the silicon mold very carefully because the ears will break off easily.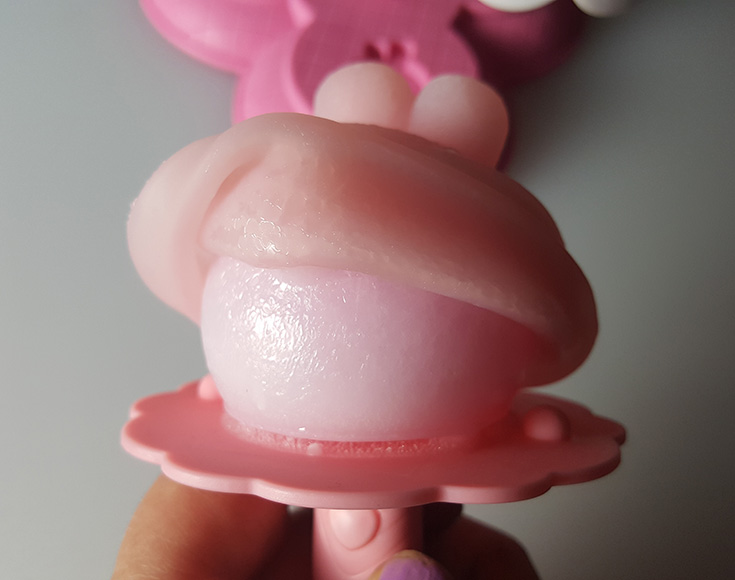 All three of these mold have cute little ears you won't want to break. We learned the hard way but broken ears were better than none. 🙂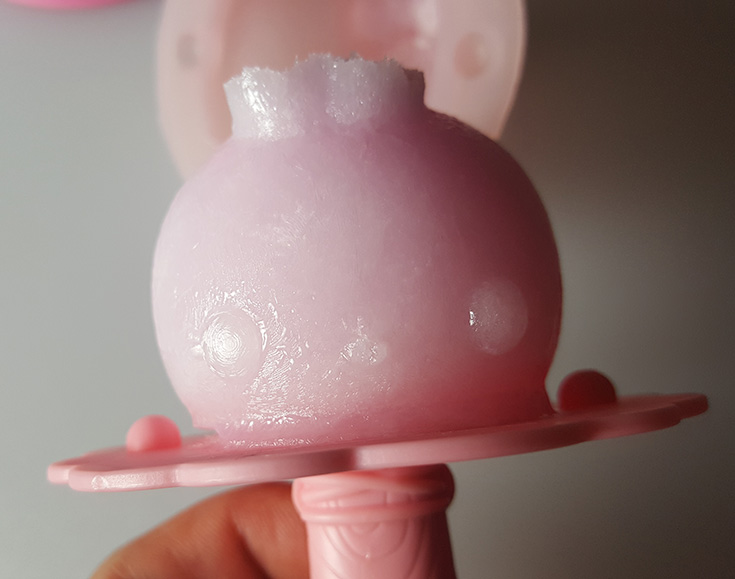 Once you peel off the mold you can put it back on the stand to put all three on display!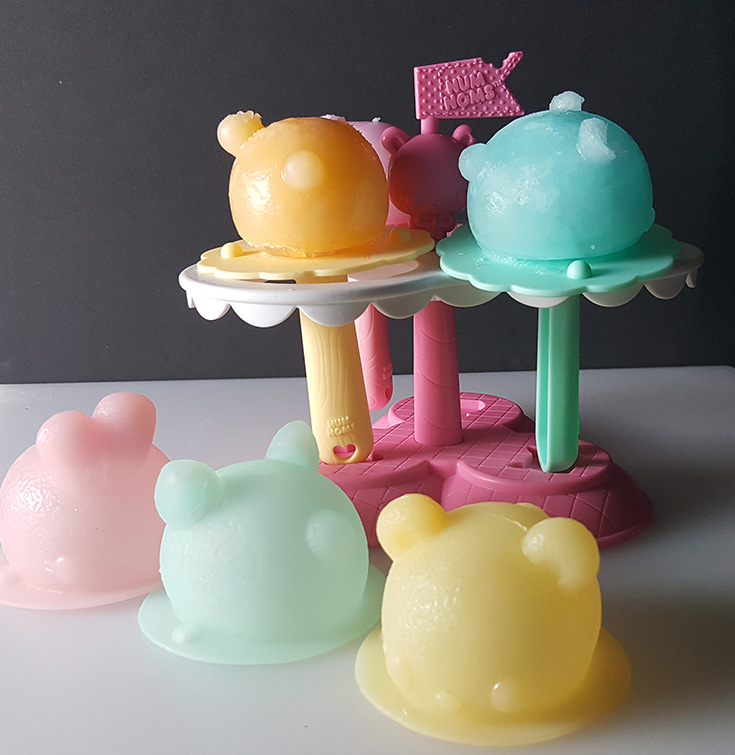 My daughter Hannah LOVES Num Noms so these treats are something she really has fun making. There isn't a current way to re-order the flavor packets but you can get creative and make your own flavors with fruit juices, flavored water or even yogurt to make frozen yogurt pops!
Watch this Num Noms Lights Freezie Pop Maker commercial to learn more!