When I was a kid I remember my grandparents having those breakable but sturdy Pyrex mixing bowls. I actually have a couple that I plan to keep forever because I am a fan of some things vintage in my kitchen.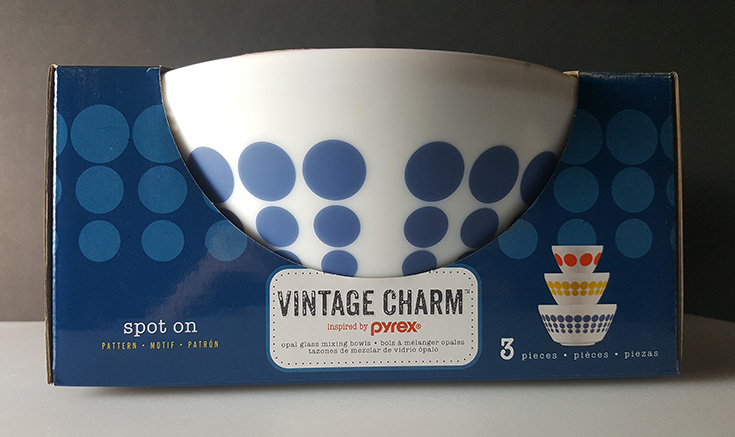 For those like me that love things that make you go down memory lane, Pyrex has their Vintage Charm Inpsired by Pyrex mixing bowl sets that are available in a variety of patterns from the 1950s-1970s that I just LOVE!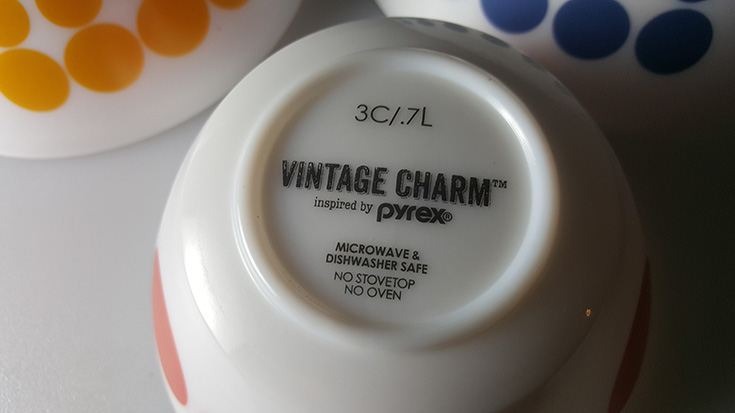 I received a set of these Vintage Charm bowls in the "Spon On" pattern to review that includes 3 different size bowls (3-cup, 6-cup and 10-cup) with colorful dots on them in red, blue and yellow.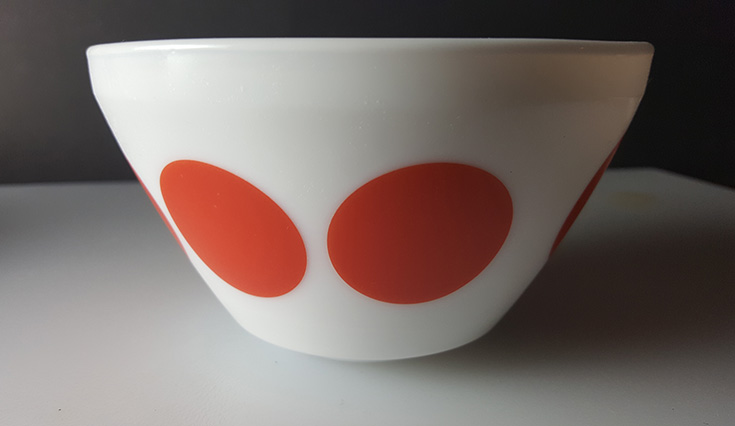 These fun bowls from Pyrex are microwave and dishwasher safe but cannot be used in the oven. What I like is that they are glass and won't absorb stains or odors. Since they are all three different sizes they stack well in my cupboard too!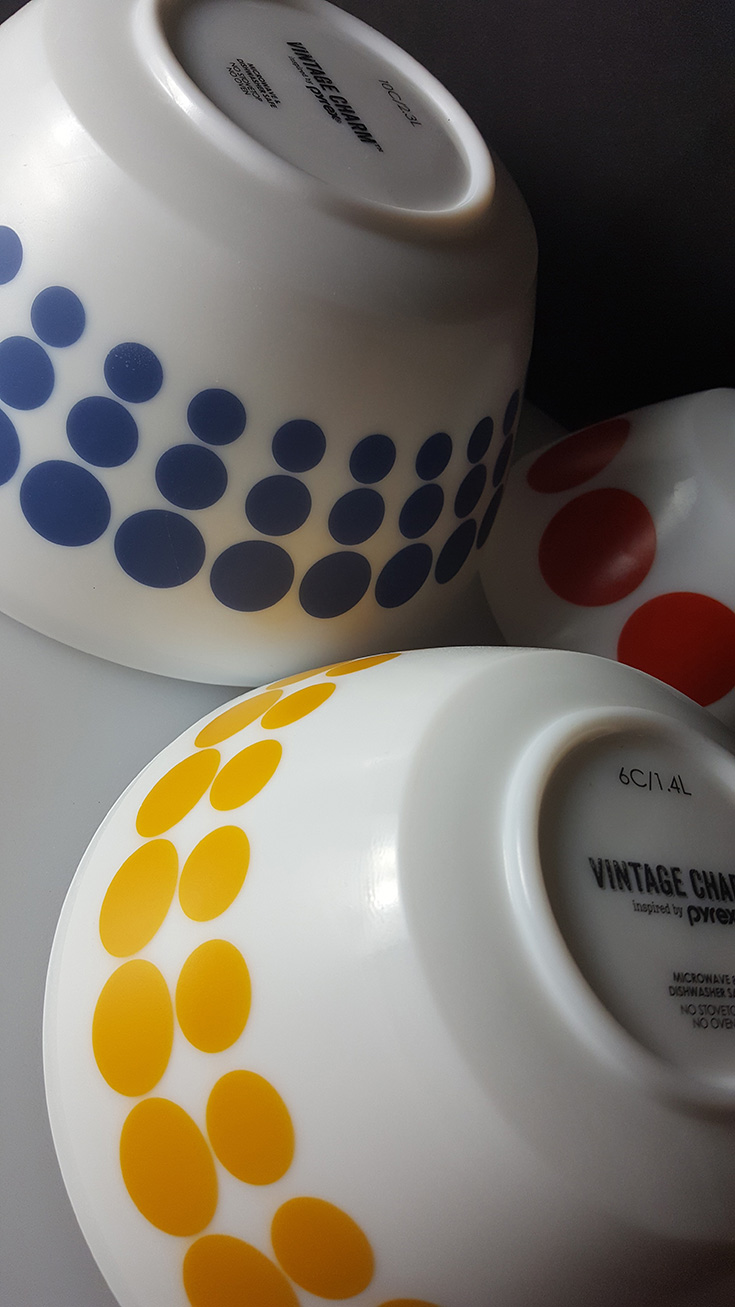 The Vintage Charm Inspired By Pyrex mixing bowl set would make a great gift for those that love to cook! They have a pattern for everyone including: Birds of a Feather, Spot On, Rise N' Shine, Golden Days, Memory Lane and Tickled Pink.
To learn more visit: www.shopworldkitchen.com/vintage-charm/