I have always had a thing for candles, even as a kid! They are handy to have but they are also a great little way to add some decoration to a room. It can be fun to buy your favorite scented candles but it can be even more FUN to make your own! In celebration of National Crayon Day on March 31st my daughter Hannah and I created an AWESOME Crayon Candles DIY project that is really fun and a great way to put those broken crayons to use instead of throwing them away!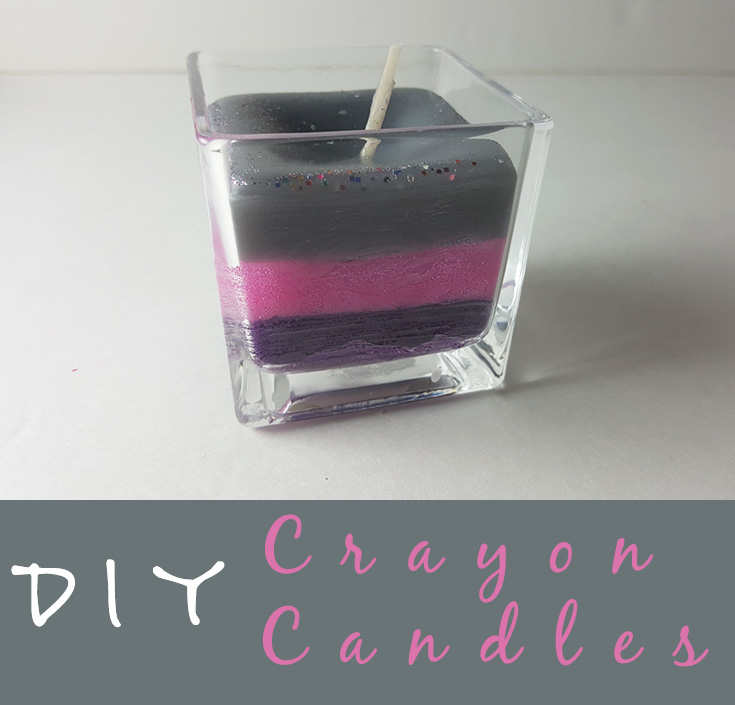 Crayon Candles DIY Project
Supplies You Will Need
Wax – shredded wax or wax cubes
Broken Crayons
Microwave safe cup or bowl
Glitter (optional)
Hot glue (optional)
The first thing you will want to do is get your wax ready. I had some blocks of craft wax that I used and I used a grater to shred it. You can also cut it in small cubes, the smaller the wax the faster it will melt.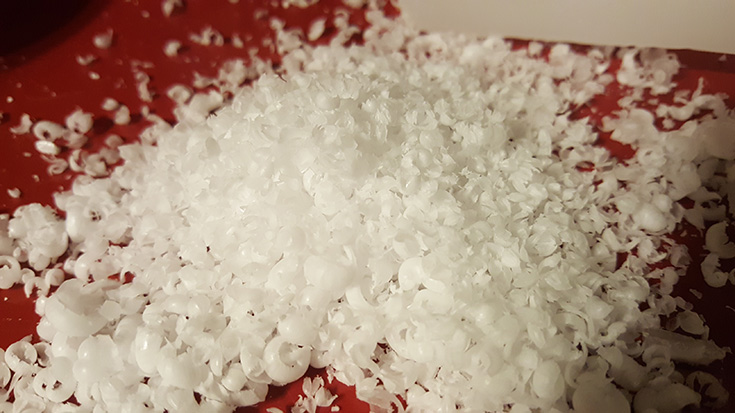 Next I used a hot glue gun and glued the wick to the bottom of the candle holder to help it stay in place.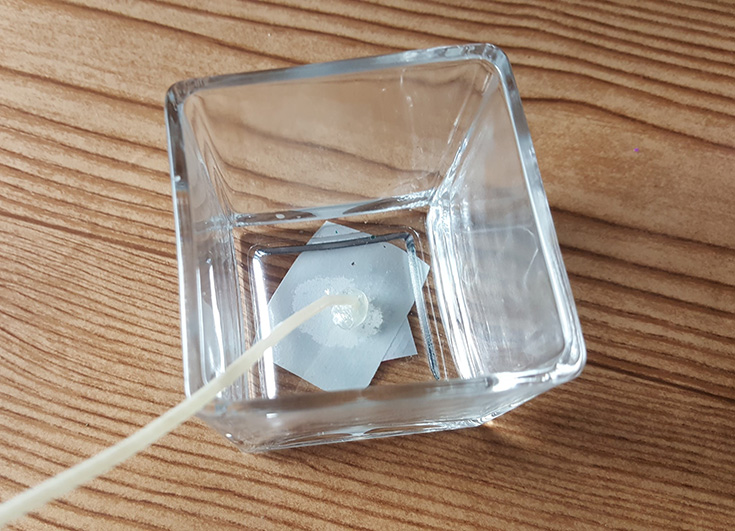 You will want to separate your wax depending on how many different layers that you want. I had about 1 cup of shredded wax and tried to divide it 3 ways because I wanted my candle to be 3 colors. Add your wax to a microwave safe container and heat in increments of 30 seconds until melted.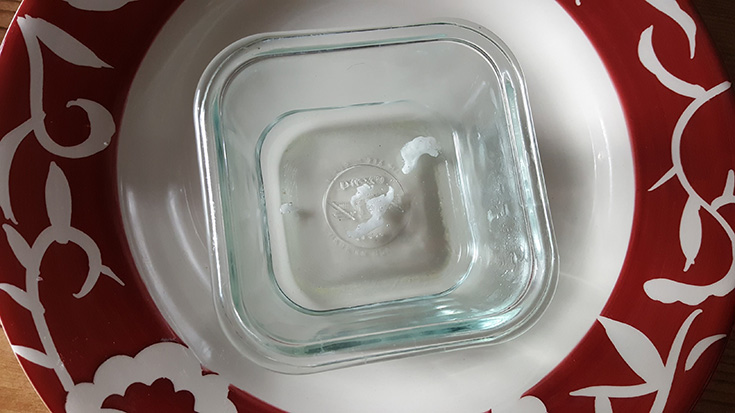 Next add about 5-10 drops of essential oil in your melted wax. The more oil you use, the stronger your candle will be when it burns. We used a Pomegranate Essential oil that is going to make this candle smell wonderful!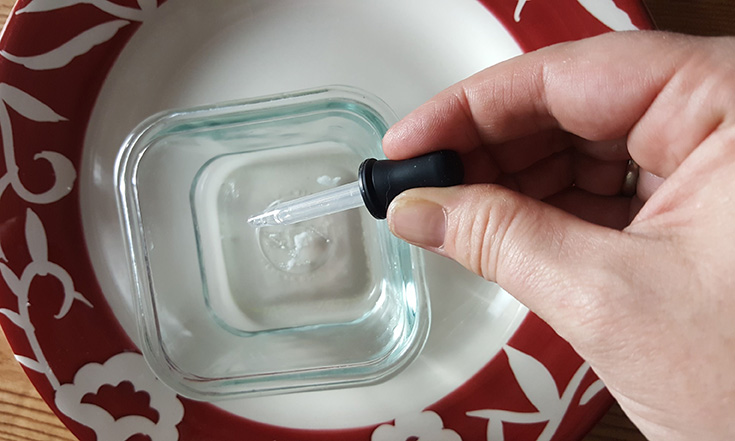 After you have added your essential oil, add a small piece of crayon. You will want to use about 1/4 piece of broken crayon per 1/4 cup of shredded wax.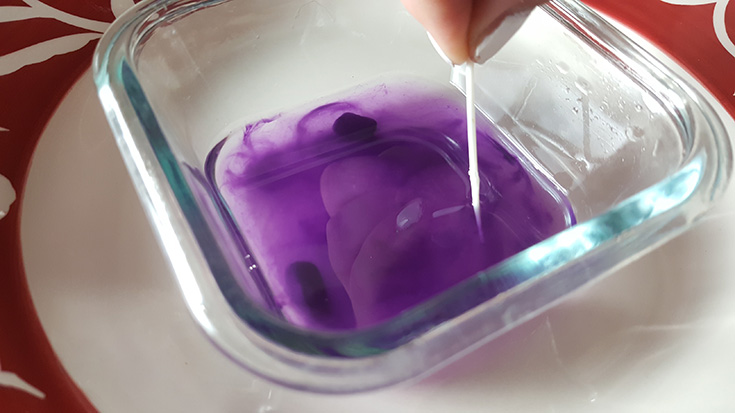 Stir wax until crayon is melted. Add glitter if you want your layer sparkly! Pour your melted wax into your candle votive SLOWLY.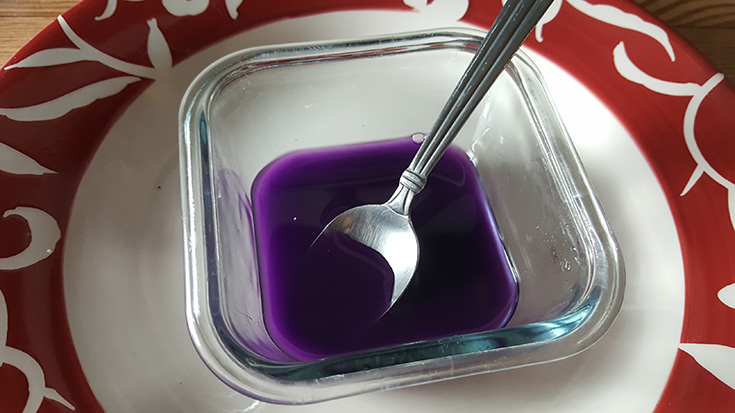 Do not touch this layer, let it cool and allow it to harden before adding any additional layer.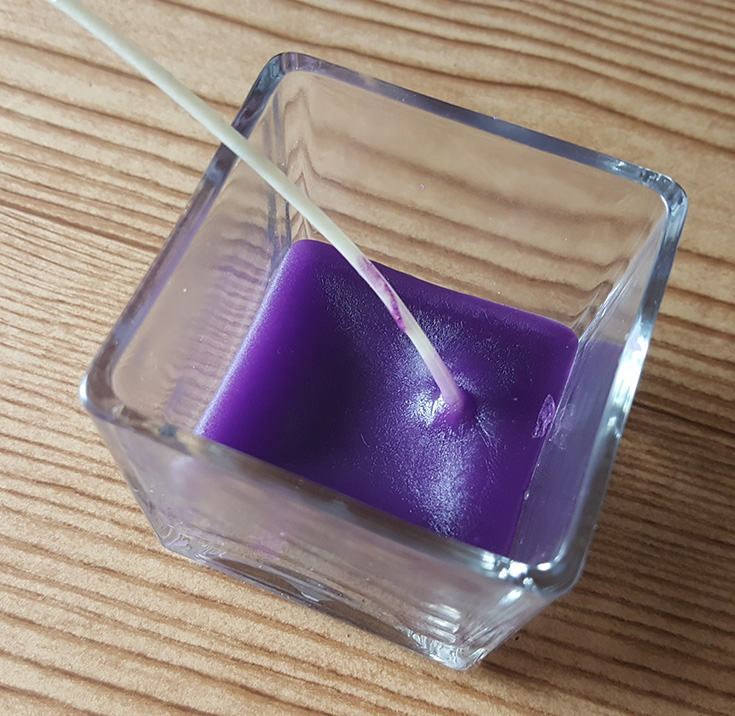 Once your first layer is hard, follow the same steps above until you have your desired amount of layers.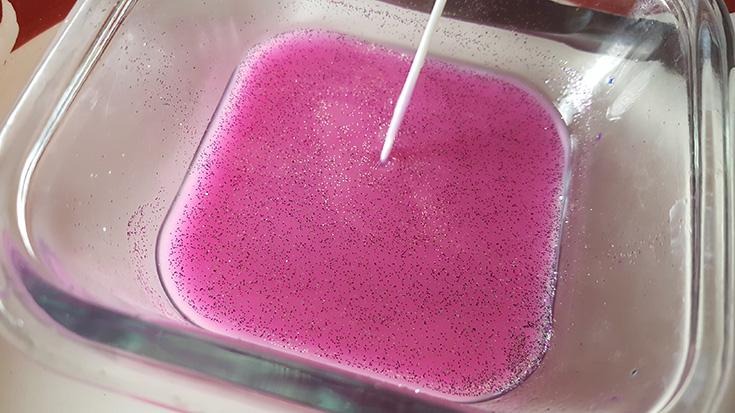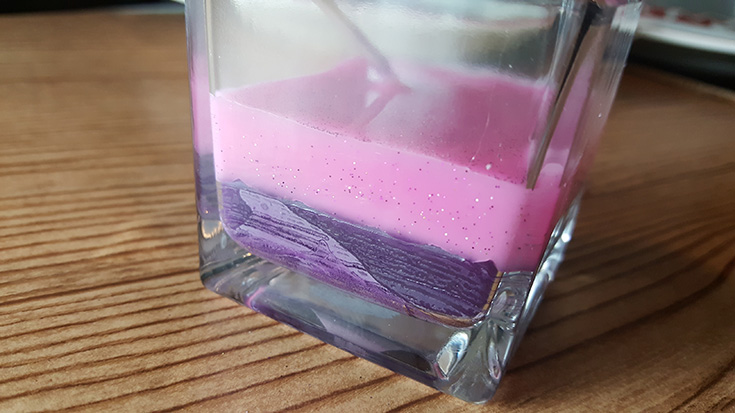 You might also want to add a little sprinkle of glitter on the top once the layer has been poured to make it even more sparkly!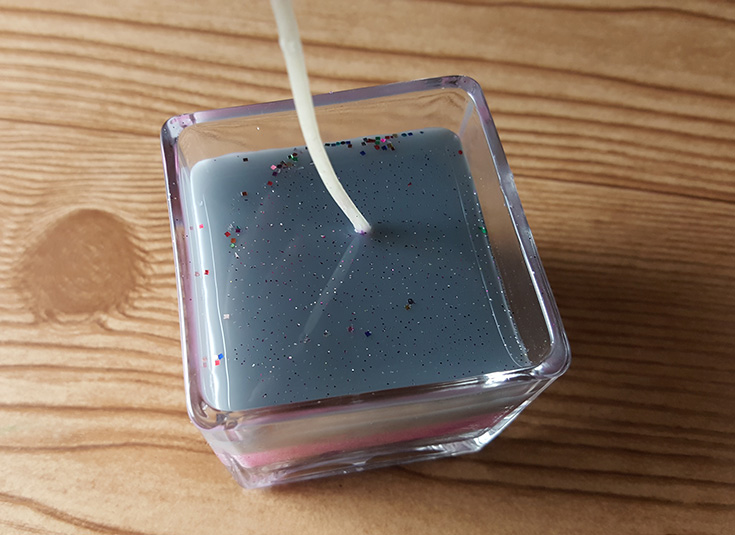 You can get really creative with this Crayon Candles DIY project! Instead of flat layers you can lean your votive to give it asymmetrical layers too! You can use a different essential oil on each layer too so that it will give off a different scent when each layer is burnt.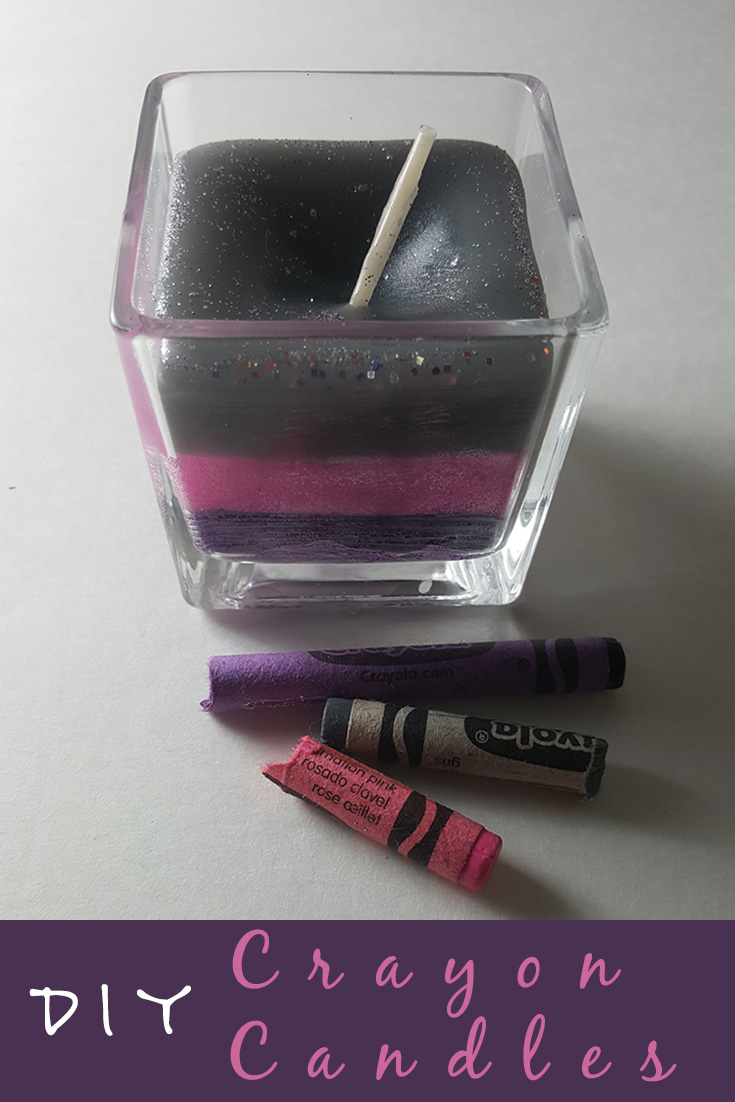 For more fun craft ideas on my blog visit: www.mommyenterprises.com/moms-blog/category/crafts/