On those days when your children are sick you will try everything you can to get them through those sick days with ease. I like to keep my medicine cabinet stocked with medicine just in case they get sick because you never know when it is going to happen. Instead of driving in the middle of the night for medicine for your kids keep them on hand. Find out below what to keep in your sick day survival kit plus enter for a chance to win a $25 Target gift card plus a really awesome prize pack!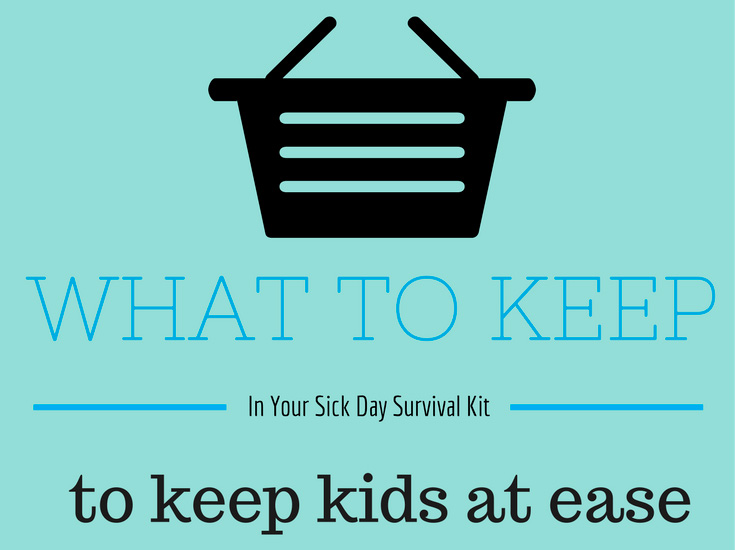 What To Keep Your Sick Day Survival Kit
Dimetapp Cold & Cough (relieves: stuffy nose, runny nose, sneezing, itchy & watery eyes, cough)
Children's Advil (for fever and minor aches and pains)
Children's Robitussin (relieves: cough & chest congestion)
Box of tissue
Nasal Decongestant (for nasal congestion)
Cough Drops and/or Sore Throat Lozenges (for cough relief)
A movie or movies to keep them entertained

These are just my suggestions on what you should keep on hand when you have little ones. For more Sick Solutions visit: www.sickjustgotreal.com.
Save Money With The Cartwheel App!
Below you will find some money saving coupons from Target's Cartwheel app. These coupons are valid through 02/20/17.
$25 Target Gift Card & Prize Pack Giveaway
One of my lucky readers is going to WIN a prize pack that includes the following:
$25 Target gift card
(1) 20th Century Fox DVD from the following: (Ice Age: Collision Course, The Sandlot, The Peanuts Movie)
Pfizer Pediatric products: Children's Advil® Suspension (Grape), Children's Robitussin ® Cough & Chest Congestion & Children's Dimetapp® Cough & Cold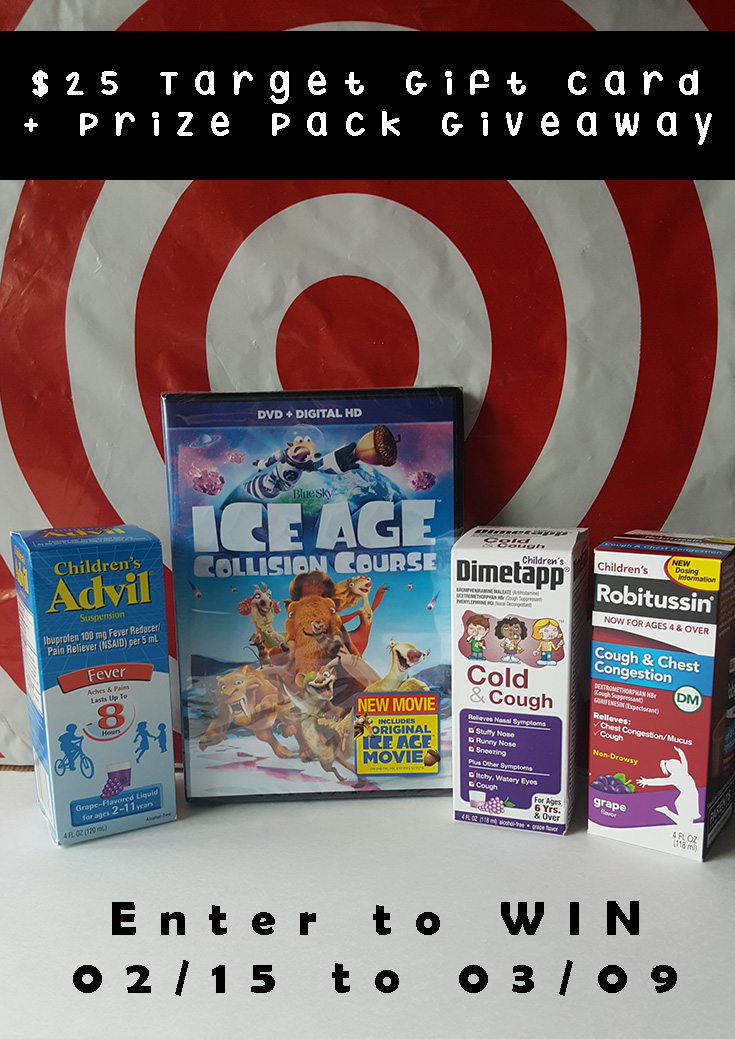 Want to win this awesome prize pack? To enter for your chance to win use the Rafflecopter below: