One of my hobbies I like to do in my free time is color in those cool adult coloring books.  I find coloring as a way to relax and also find it as a way to have fun with my kids. I recently received a copy of Draw And Color Your Way To A Younger Brain to review that I have added to my coloring book collection.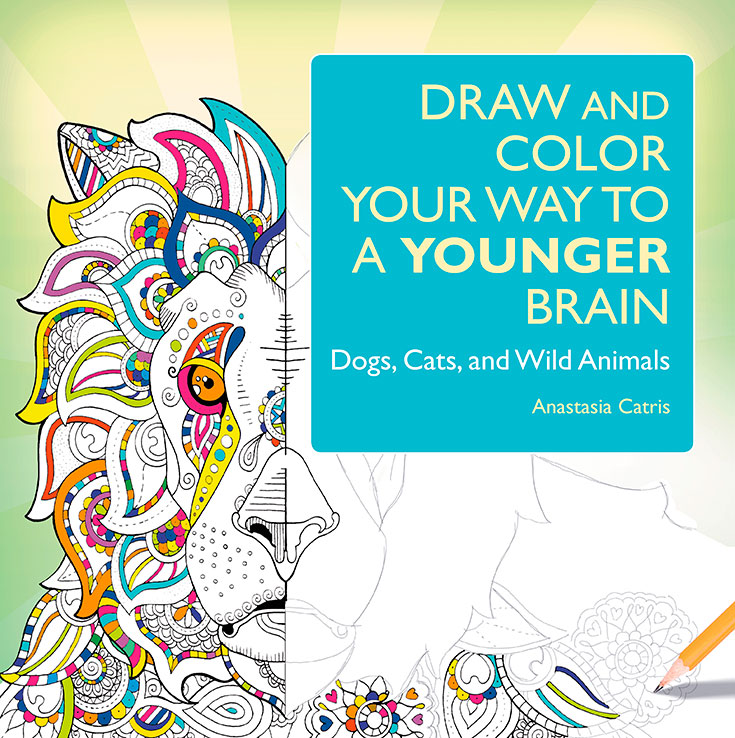 Did you know that research shows that drawing can actually help to keep your mind focused and your memory sharp. There was a study done by Newcastle University that showed that art therapy has greater benefits than puzzles and exercises when it comes to improving your memory function. Engaging your brain in new and creative ways can may be the key to a sharper and younger mind.
Draw And Color Your Way To A Younger Brain by Anastasia Catris just became available yesterday and features 90 line drawings of dogs, cats and wild safari animals that you can color to boost your brainpower. This is a book that I can enjoy coloring but also a book that I don't mind sharing with my kids who love coloring pictures of animals too!
Draw And Color Your Way To A Younger Brain Giveaway
Two of my lucky readers is going to win a copy of this fun coloring book! To enter for your chance to win use the Rafflecopter below: