When it comes to breakfast there are so many options to choose from. One of my favorite things to make in the morning for my family when I am in the mood to bake is blueberry muffins. They are easy to make and my kids always have smiles on their faces when they see me making them.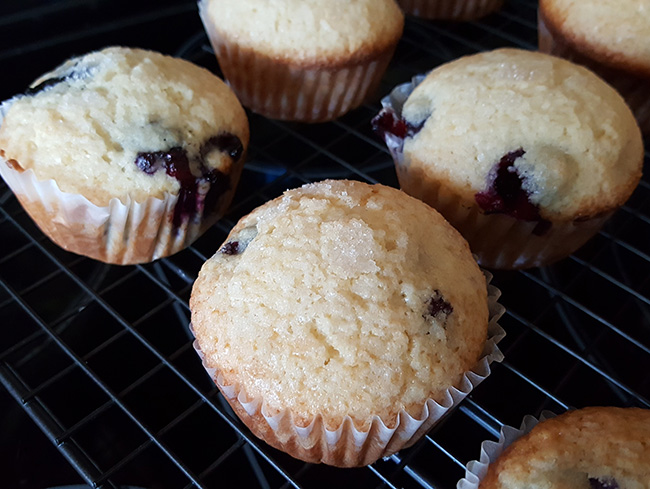 Easy To Make Blueberry Muffins Recipe
Ingredients Needed:
1 cup fresh blueberries
1 1/2 cups flour
3/4 cup sugar
1/2 cup milk
1/3 cup oil
1/2 teaspoon salt
1 1/2 teaspoon vanilla extract
1 egg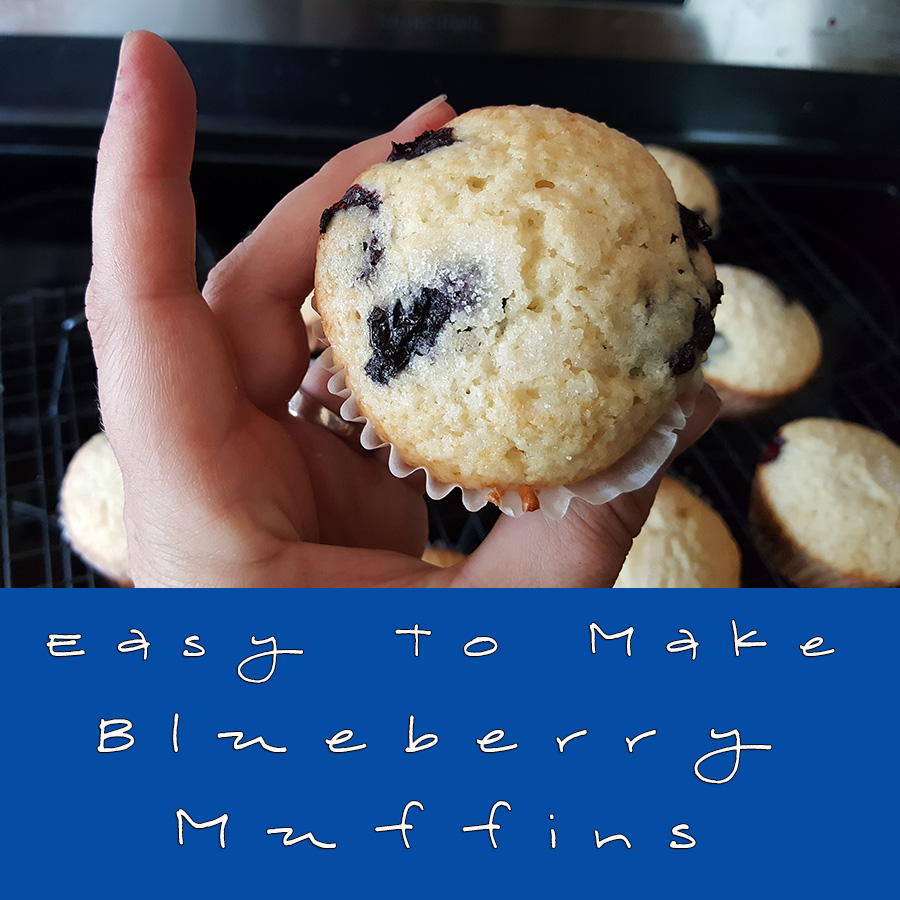 Directions:
In a medium size bowl add flour, sugar, salt and baking powder. Use whisk to blend dry ingredients well.
In another bowl add milk, oil, vanilla and egg. Stir well. Pour into bowl with dry ingredients and use a fork to mix ingredients just until blended. Do not overmix.
Fold in blueberries.
Spoon mixture into muffin tins about 3/4 full. Sprinkle tops with sugar (optional). Bake at 400° for 15 minutes to 20 minutes or until toothpick inserted into the middle of one of the muffin comes out clean.
Remove from oven. Cool and enjoy!
For even more smiles you can add some sprinkles to the top!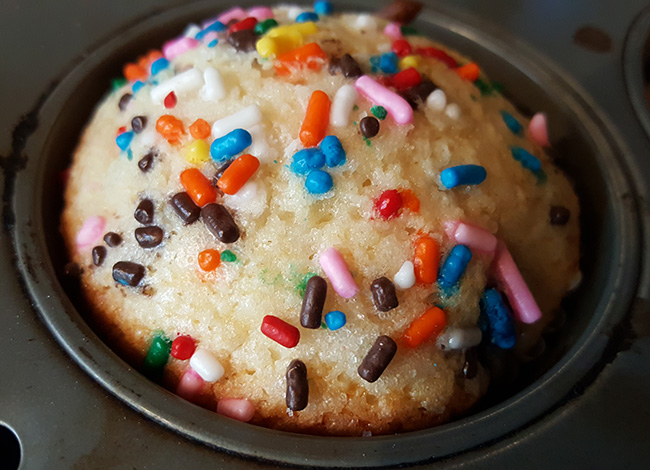 I prefer using fresh blueberries but you can also use frozen blueberries with this recipe. If you choose to use frozen, do not thaw them before use for the best results!
To find more YUMMY recipes like this one find me on Pinterest www.pinterest.com/mommye.