I just love making different foods for Halloween. It is a time to get creative and maybe a little spooky. I recently made some Halloween Deviled Eggs that look my kids thought were really cool! These eggs taht look like eyeballs would be the perfect dish to make for an upcoming Halloween party to scare your guests.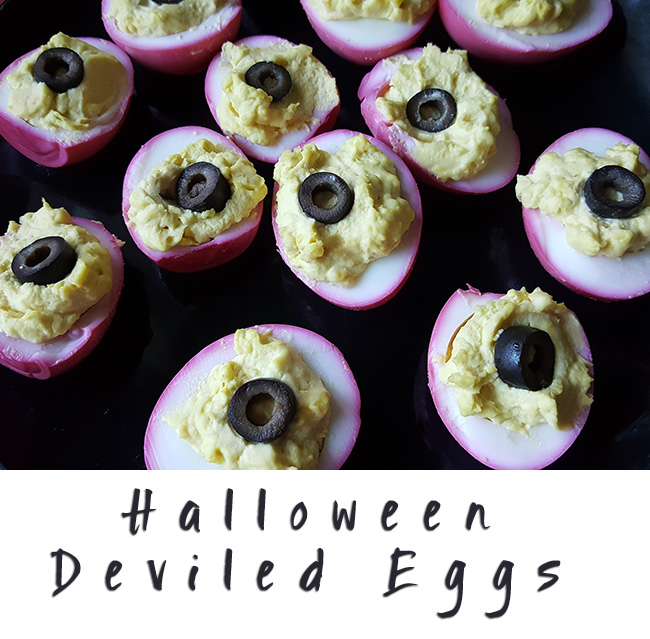 These are not just any deviled eggs! They have been pickled in a little beet juice mixture which gives these deviled eggs some extra flavor!
Halloween Deviled Eggs Recipe
Ingredients:
6 hard boiled eggs
1 15oz can sliced beets
1 2.25 oz can of sliced olives
2 cups water
1 cup white vinegar
1/3 cup mayonnaise
1 tsp mustard
Salt and pepper to taste
Directions:
Drain juice from can of beets into a tall mason jar. Set aside.
In a saucepan add beets, water and vinegar. Cook on high heat until boiling. Reduce heat to medium high and boil for 5 minutes. Remove from heat and allow to cool. Remove and discard beets. Add beet liquid into mason jar and stir to blend.
Peel shells from eggs and then place eggs in jar with beet juice mixture. Put on top on jar and allow eggs to sit in mixture for 2 hours.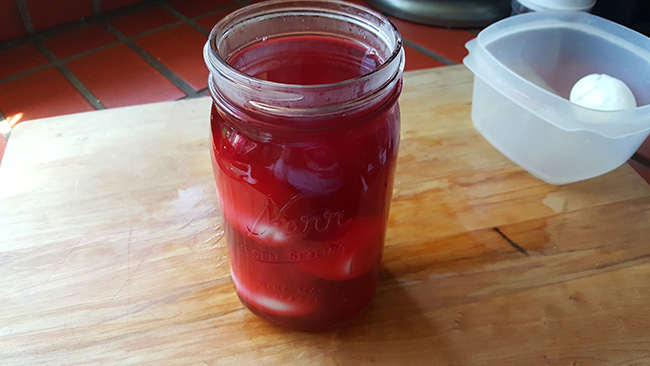 Remove eggs from jar and discard the liquid. The eggs should have a bright pinkish red color.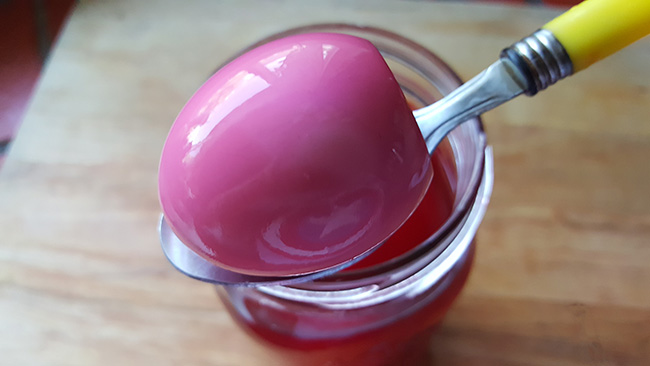 Set eggs on a paper towel to absorb liquid. Next slice the eggs in half and place the egg yolks into small bowl.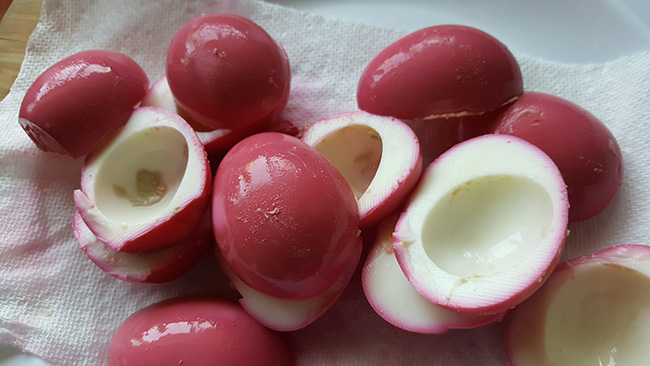 With a fork mash the egg yolks. Add mayonnaise, mustard, salt and pepper and mix until blended. Spoon mixture into egg halves.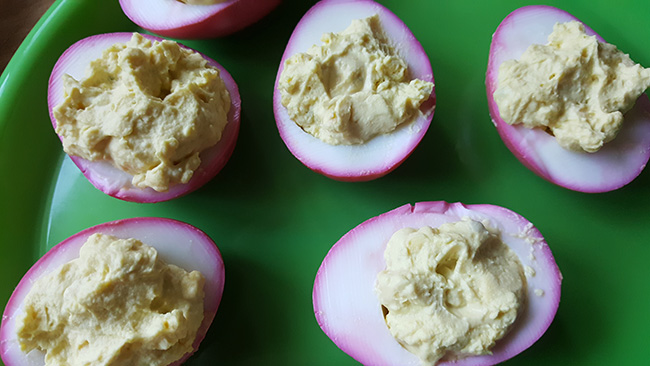 Add 1 sliced olive to the center of each egg.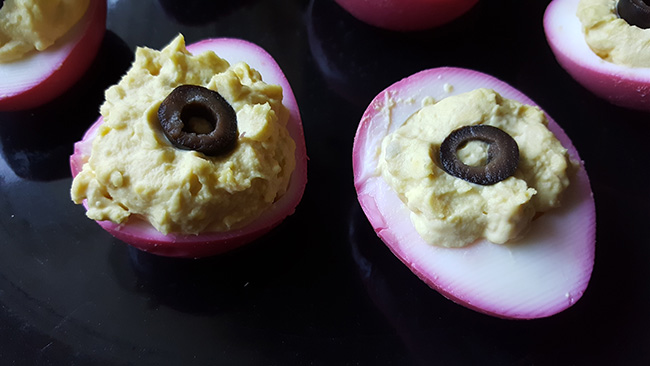 This is just one fun recipe for Halloween Deviled Eggs! To find more recipes like this visit: https://www.pinterest.com/mommye/holiday-recipes-halloween/