This is a partnered post with Sterno Products. All thoughts and opinions are my own. 
S'mores is one treat that my whole family enjoys! It is a treat that I remember looking forward to on camping trips when I was young. For those that enjoy making S'mores with your family like I do Sterno Products has their S'mores Maker that allows you to have S'mores on the go. With this product you can enjoy your S'mores outdoors AND indoors!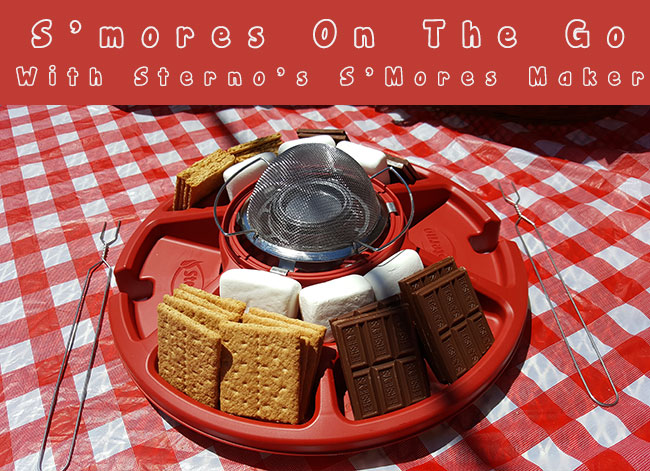 The S'mores Maker from Sterno products is a cool product that makes enjoying S'mores with your family and friends a snap. Don't worry about building a campfire. You just need the S'mores Maker, your s'mores supplies and a flame.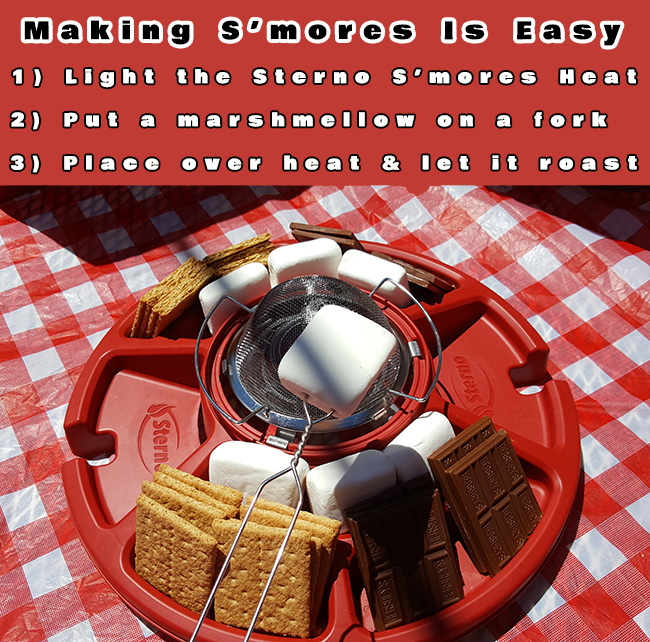 How long you keep your marshmallow over the heat is up to you. The longer you have it over the flame the more roasted  it will be.  Sometimes I like my marshmallows a little burnt! I like them with they are nice and gooey!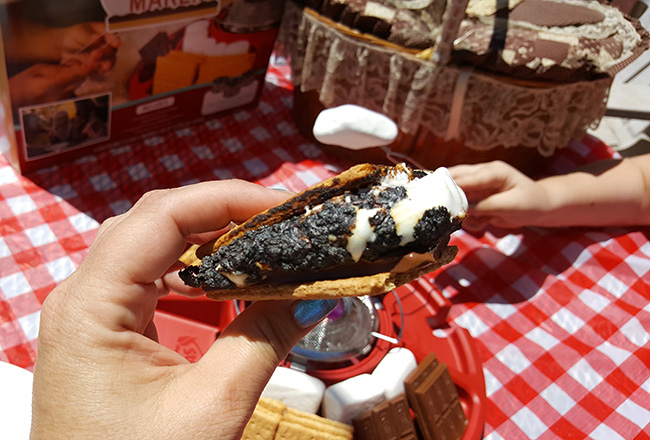 My son on the other hand doesn't like his s'mores burnt at all. He only likes to put his marshmallow under the flame just enough to make it hot. There is no right way, you can make your s'mores however you want!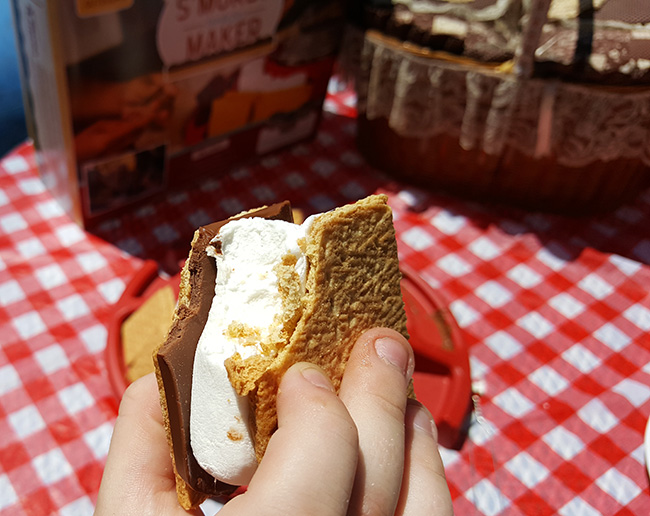 This S'mores Maker would go perfect for those who like to go on picnics! It is also something you can bring to the beach without having to worry about making a fire to enjoy your favorite treat. This product allows you to make s'mores all year long!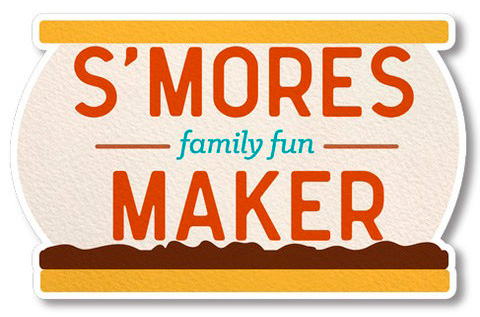 Sterno's S'Mores Maker Includes:
S'mores maker kit that features two built-in s'mores making stations

One can of Sterno S'mores Heat Fuel for marshmallow roasting

Roasting screen for even toasting and flame protection

Two stainless steel roasting forks
Find out more about the Sterno products at: www.sternofamily.com.
Sterno Products S'mores Maker Giveaway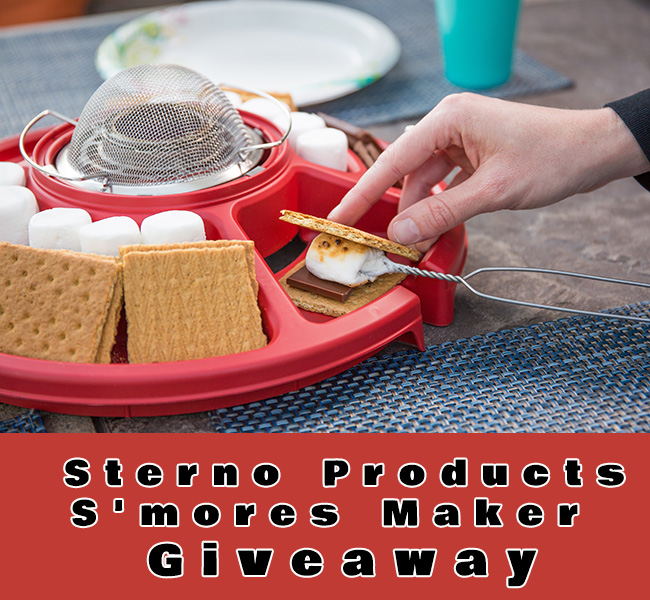 Do you love s'mores like I do? Five of my LUCKY readers are going to WIN a S'mores Maker from Sterno Products like the one I have featured. Those five lucky winners will be having their s'mores on the go! To enter for your chance to win your own S'mores Maker use the Rafflecopter below: