One thing that has never went out of style for me is the scrunchie. I have always had long hair and regular ponyhair holders do not do buns any justice. So over the years I have had to make my own scrunchies because they aren't something you can find everywhere.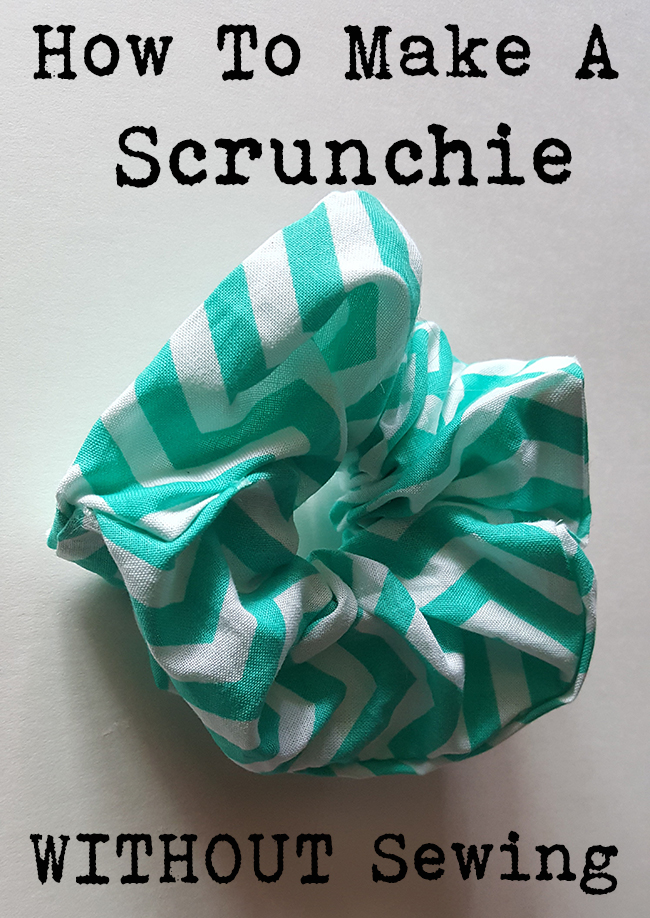 Making your own scrunchies is better than buying them. Making them can also be cheaper. I like to buy these affordable pieces of fabric from Walmart that are around a buck. That one big piece of fabric will make anywhere from 3-5 scrunchies depending on how thick I make them.
How To Make A Scrunchie Without Sewing
Here is the supplies that you will need:
Fabric
2 Safety pins
Hot glue gun and gluesticks
Step One: Cut your fabric in a big rectangle. I recommend cutting your piece 20″W x 5″H if you want to make a thick scrunchie. If you want a skinnier scrunchie use the 1/2″ or 1/4″ elastic band and cut your fabric around 20″W x 3″H.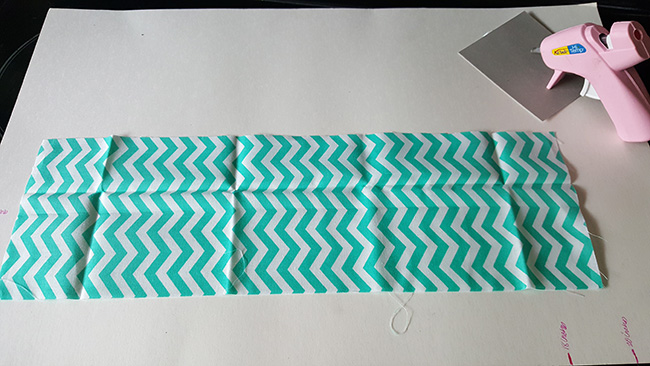 Step Two: With a hot glue gun apply glue to the top of the piece of fabric widthwise.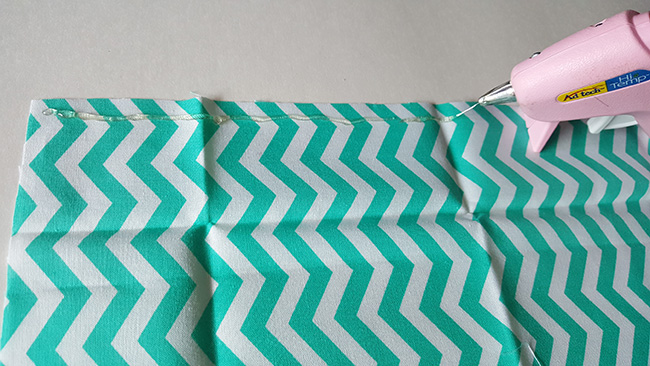 Step Three: Fold the piece of fabric back over and press down for a few seconds to make sure glue dries  to both sides of fabric.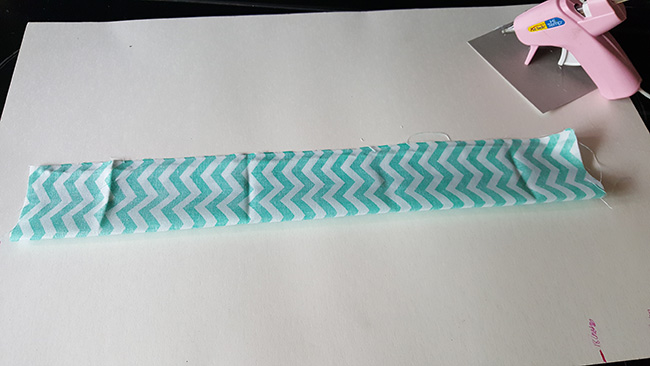 Step Four: Once your glue has completely dried use your fingers to flip the material inside out to make the front of the pattern on the outside.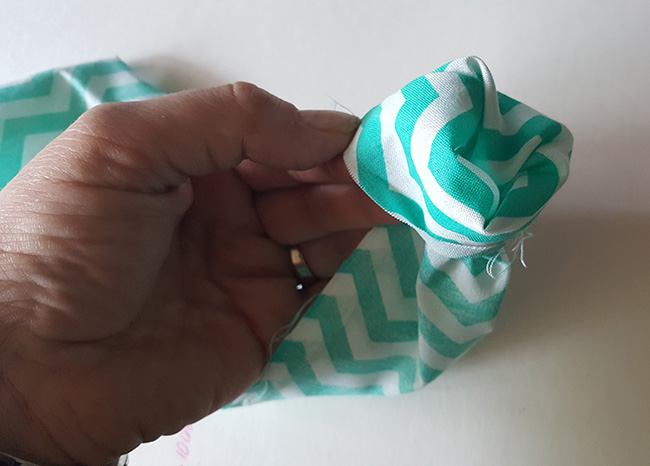 Step Five: Next you will want to cut your elastic. For my scrunchies I use about 9″ of 1″ elastic band. Attach a safety pin to the end of the elastic and one end of the fabric. Attach other safety pin to the other end of the elastic.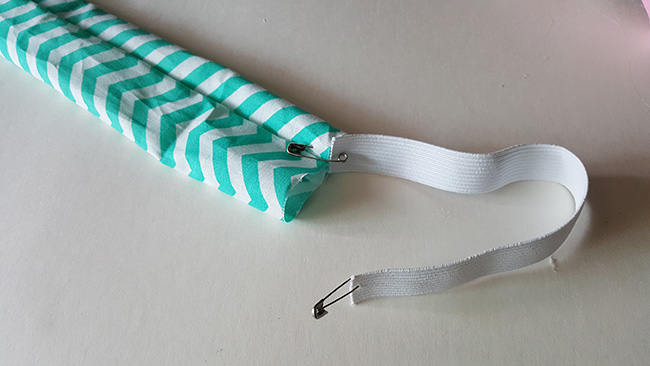 Step Six: With your fingers take the safety pin that isn't connect to the fabric and put it inside the fabric tube that you made scrunching it up as you go until you get to the end.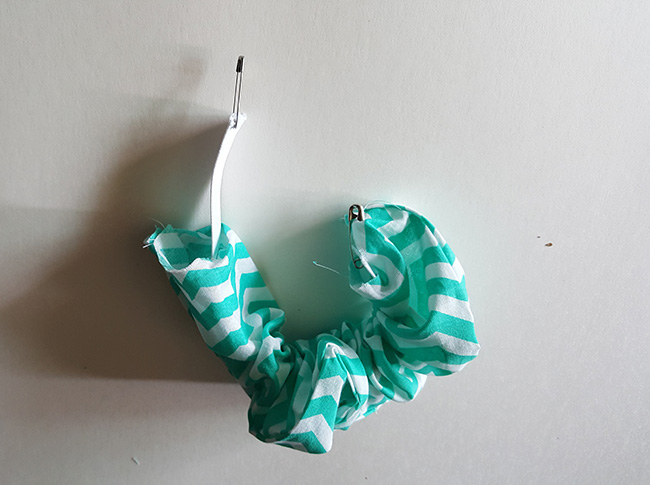 Step Seven: Next tie the elastic band into a knot. I like to add a little hot glue around the knot to make it secure. You can also choose to hot glue the ends together.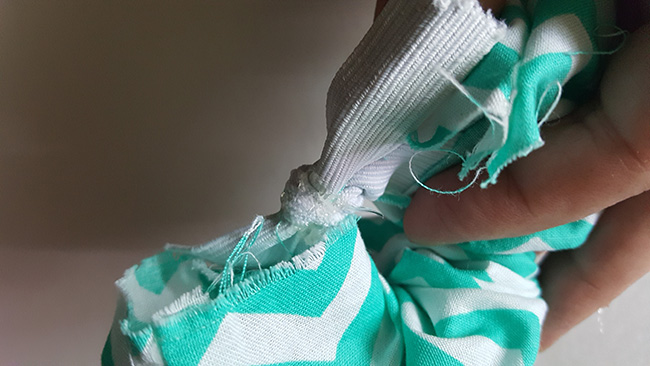 Step Eight: Now it is time to close your scrunchie. Fold the fabric ends inside around 1/2″ on both sides and apply glue to one side. Stick glued end to the other and press for 5 seconds to secure glue.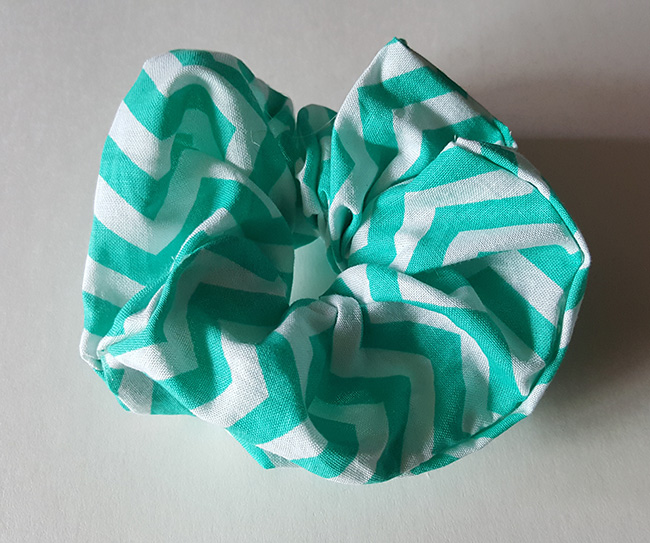 Here is my skinnier scrunchie using fabric cut 20″W x 3″H and using the 1/4″ elastic band.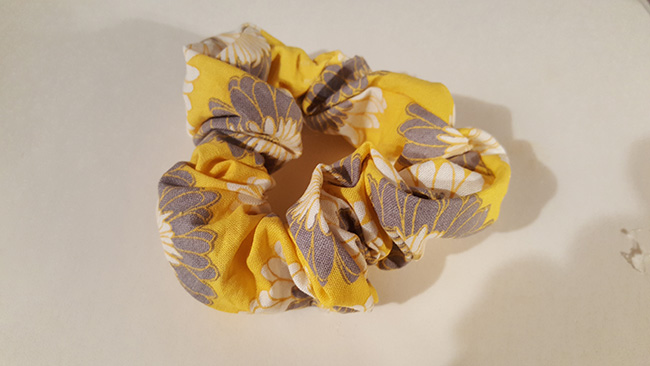 Making a scrunchie without sewing is EASY and FUN! You can make one to match all your outfits!