This is a partnered post with Oroweat®. All thoughts & opinions are my own.
One type of sandwich I really LOVE is my Avocado and Sprout Sandwiches. I will admit that I rarely do veggie sandwiches but this one is one of my FAVORITES and is really DELICIOUS and something I should be making more often.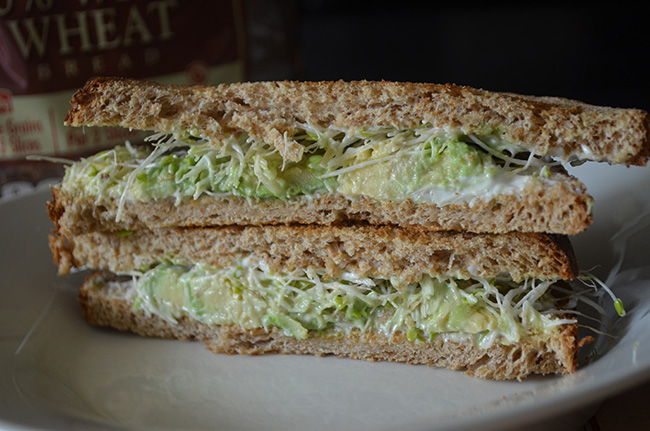 When it comes to fruits and vegetables that I like to put in my sandwich, two things that go together perfect for me is avocado and alfalfa sprouts. I am a big fan of avocados and finding ways to incorporate them into my meals is fun. I like the flavor combo of the avocado with the sprouts and it is the only way I eat alfalfa sprouts.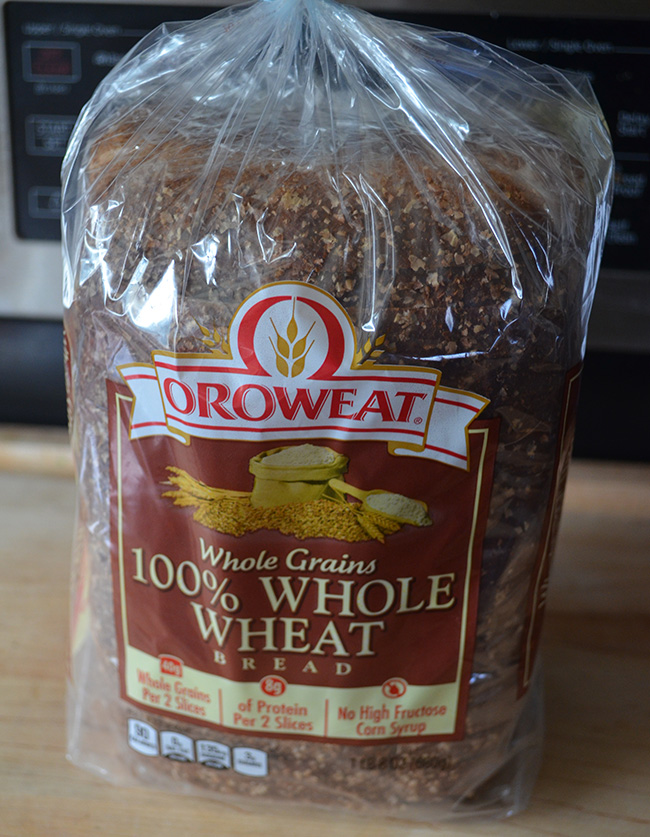 I recently made my Avocado and Sprout Sandwiches with the Oroweat Whole Grains 100% Whole Wheat Bread. I love the taste of this bread and like that it has NO high fructose corn syrup or artificial colors or flavoring. To make it better, each slice of this bread is only 90 calories and has 21 grams of whole grains.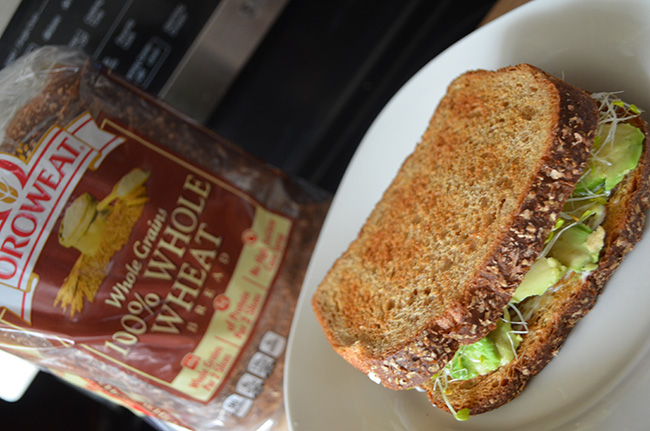 Avocado and Sprout Sandwiches Recipe
Making these sandwiches is easy and only requires a few ingredients. This sandwich might even be good for you since is has both avocado and some sprouts! The ingredients and directions are below:
Ingredients:
2 slices of Oroweat Whole Wheat Bread
1 half of an avocado sliced
1/4 cup alfalfa sprouts
1 tablespoon mayonnaise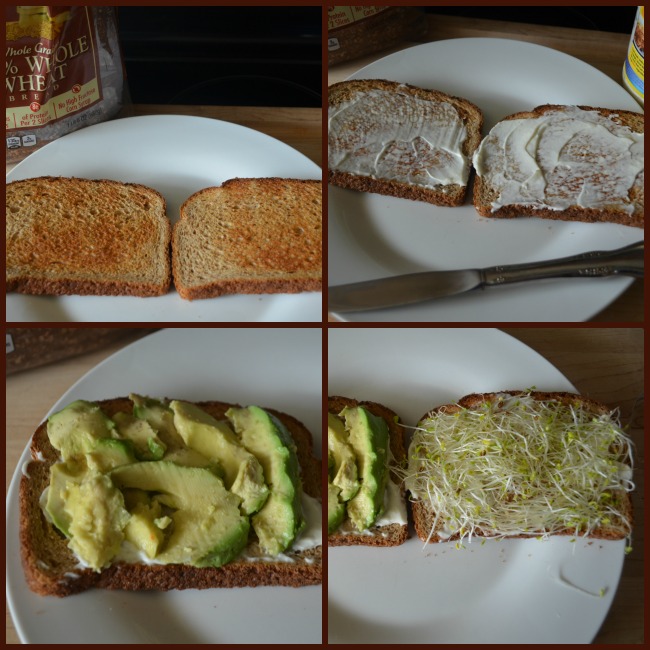 Directions:
Toast the two slices of bread.
Add mayonnaise to each side of bread.
Add the avocados on one side of bread and the alfalfa sprouts on the other.
Combine to make one delicious sandwich.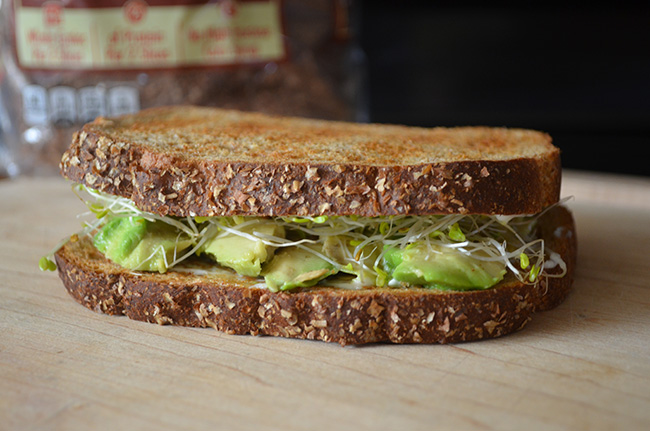 This is just one way you can use the the newly reformulated Oroweat® Whole Grains 100% Whole Wheat Bread to make a healthy lunch option. To find out more about the Oroweat® products visit: website: https://bit.ly/1u2BSsS