This week I thought it would be fun to get creative and make some Valentines Day Rice Krispies. Using one of my heart cookie cutters I was able to make some cute hearts for the kids.
Valentines Day Rice Krispies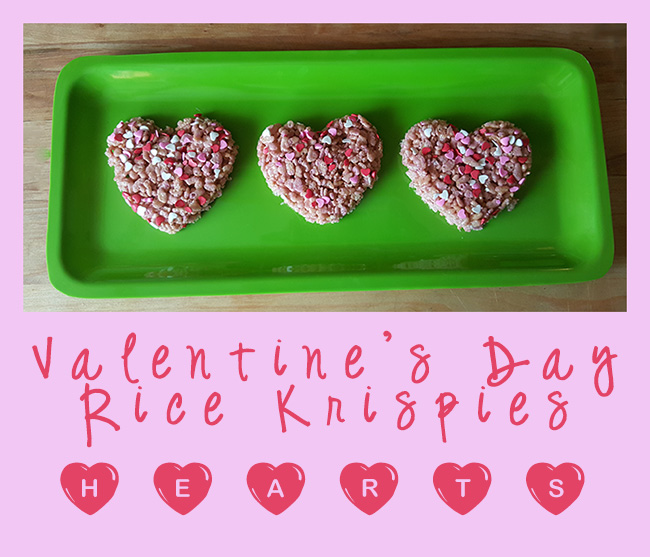 Making these cute heart shaped Valentine's Day Rice Krispies is easy. I made some regular hearts but I also made some yummy Valentine's Day Rice Krispies Hearts with frosting too!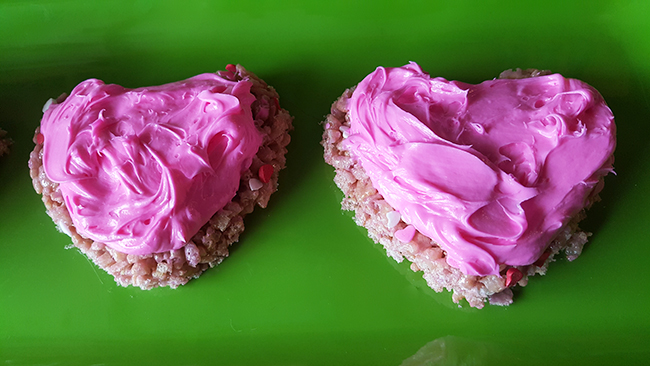 You can add a heart to the top to make a sweet little sandwich!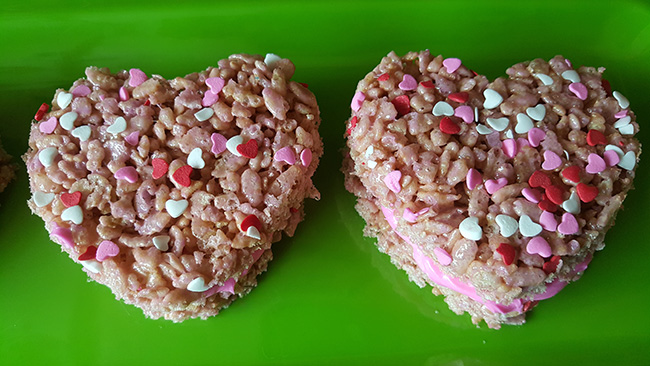 Valentines Day Rice Krispies Hearts
6 cups Rice Krispies
4 cups mini marshmallows
3 tablespoons butter
Pink frosting
Heart shaped cookie cutter
Rolling pin
Cookie sheet
Cooking spray
How to Make Valentines Day Rice Krispies
1. In large saucepan melt butter over low heat. Add marshmallows and stir until completely melted. Stir in food coloring (if desired). Remove from heat.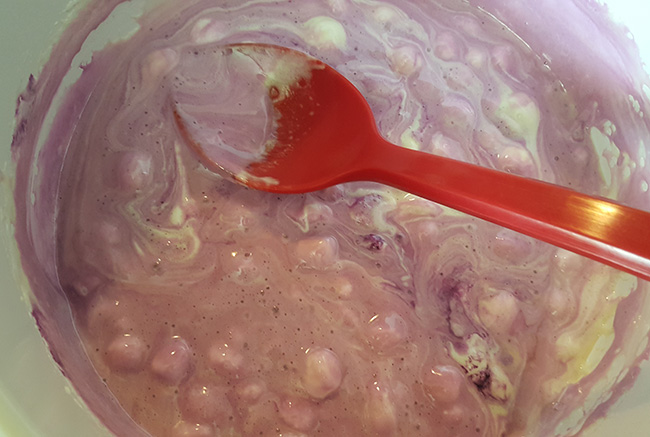 2. Add KELLOGG'S RICE KRISPIES cereal. Stir until well coated.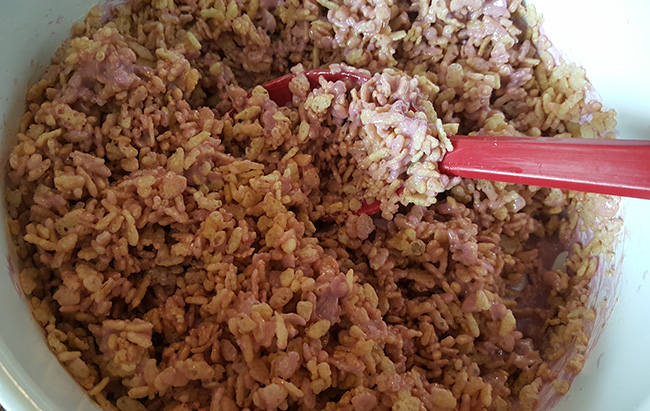 3. Using butter spatula or wax paper evenly press mixture into 15 x 10 x 1-inch pan coated with cooking spray. Cool slightly.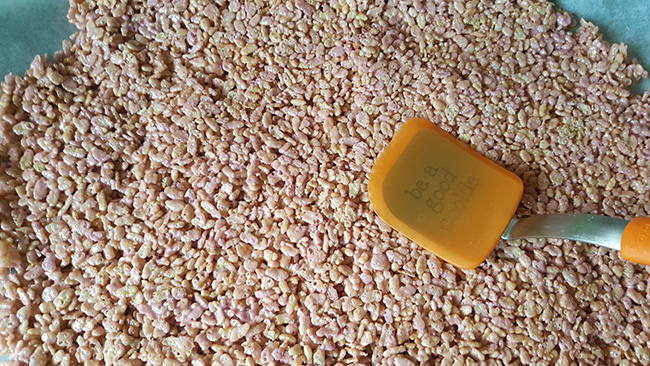 4. Using heart shaped cookie cutters coated with cooking spray cut into desired shapes.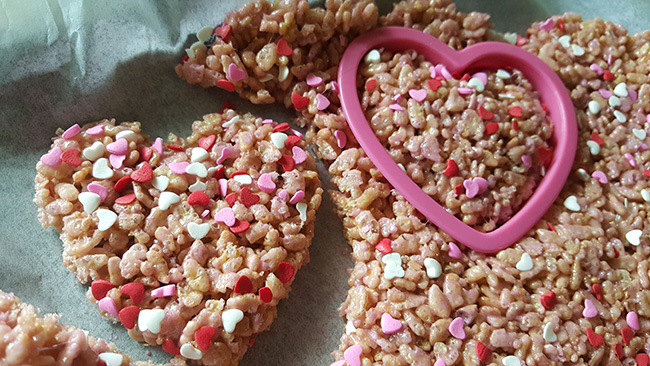 5. Decorate with frosting and/or candies. Best if served the same day.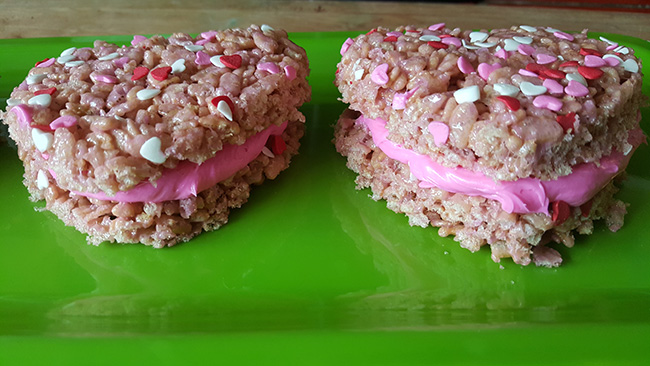 This is just one way to get creative with rice krispies and make your family and friends smile!