This SodaStream Power Review is a partnered post. All thoughts and opinions are my own.
I love drinking water daily and have recently been using my new SodaStream sparkling water maker to make flavored water that is carbonated with the push of a button. I am trying to start the new year on a good track and by drinking MORE water!
My SodaStream Power Review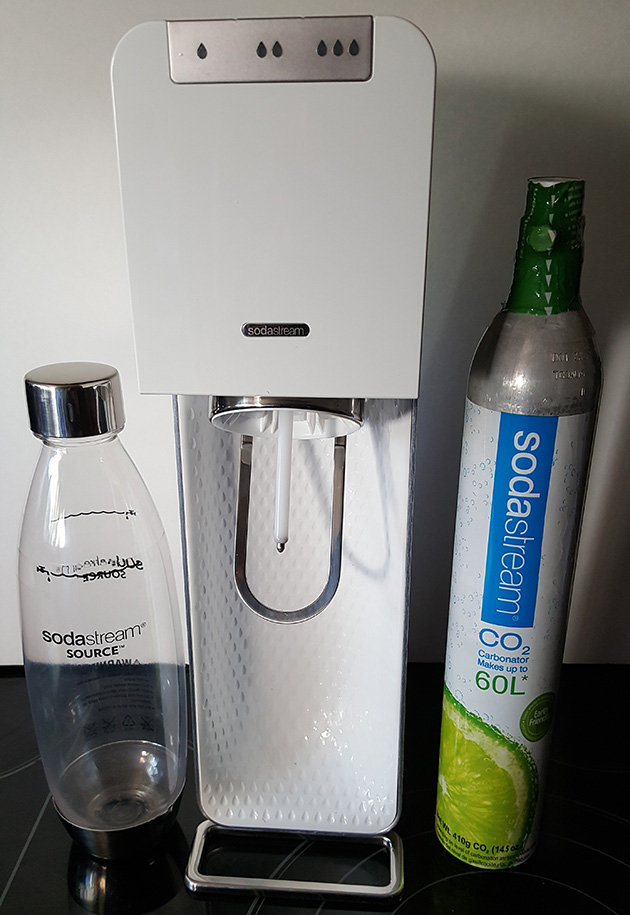 With the SodaStream sparkling water maker you can make your own delicious water that is carbonated using the big variety of SodaStream drink mixes to make your own flavor combinations. I received four of the water flavors that included the Berry Mix, Blackcurrent Lime, Pink Grapefruit and Red Apple.
SodaStream Sparkling Water Flavors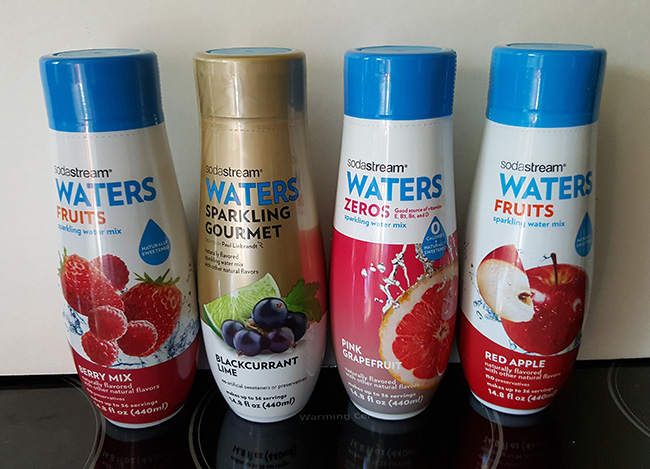 Using this sparkling water machine is easy once you figure it out. You simply screw the CO2 Carbonator into the back of the machine and then plug it in an electric outlet. Fill up the 1L carbonating bottle that the Power™ and snap it in with the quick snap-lock bottle insertion feature. You then have three different button options to choose from depending on how much carbonation you want in your water.
The SodaStream Sparkling Water Maker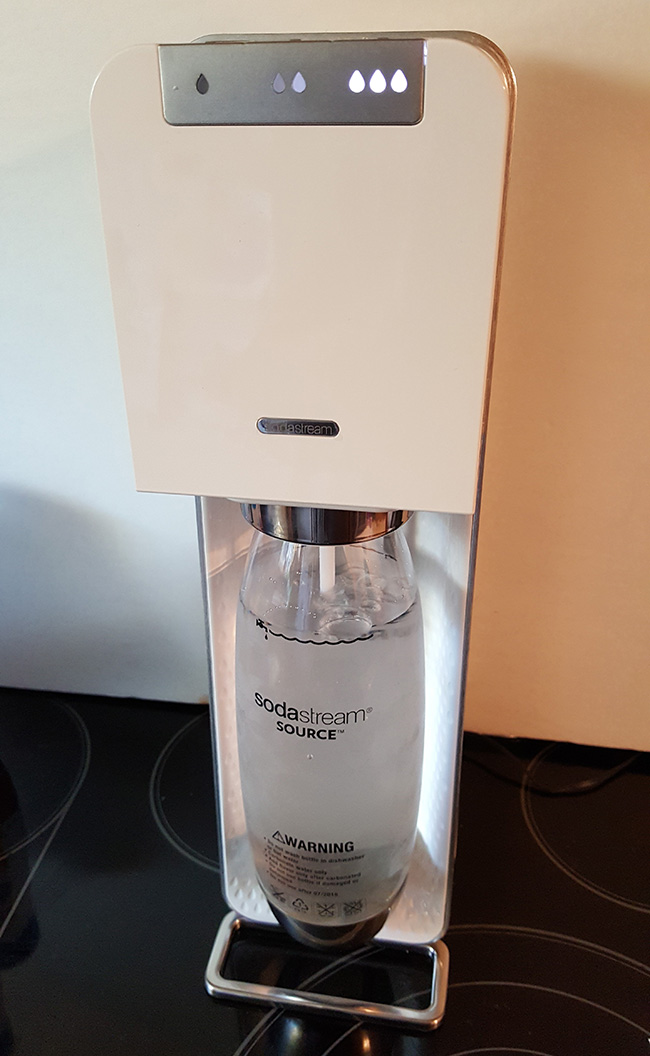 One thing that I will mention with this product is to follow the directions when using this for the first time. I did make a mess with the machine the first and second time attempting to use it as I didn't properly fit the bottle in the machine causing water to go everywhere once I pushed the button to start the carbonation.
After a couple tries and making a mess I figured it out and was happily making some Red Apple Sparkling Water that was pretty good.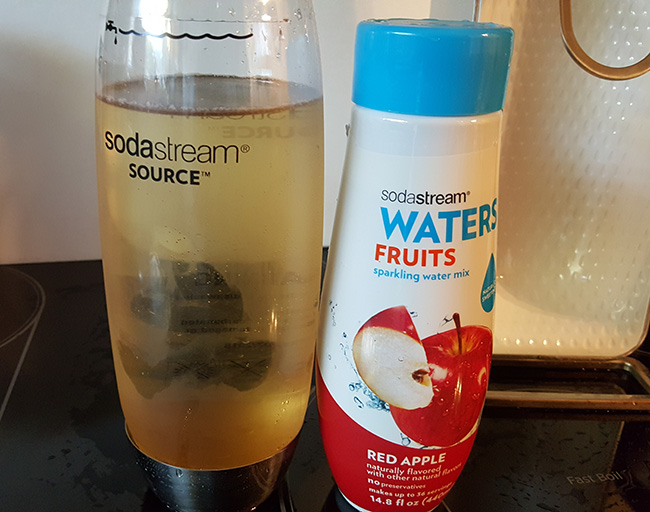 How To Use The SodaStream Power
The SodaStream Power has a new and sophisticated look compared to my first SodaStream product that I owned back in 2010. I love that this machine has a sophisticated and sleek design. It also is designed with some metal accents. It makes a great addition to my kitchen counter. I received a pretty white unit but they are also available in black too!
This was my SodaStream Power Review! Find out more about the SodaStream Power sparkling water maker at: www.sodastreamusa.com