I received the Casio Compact Grand Piano below for review. All thoughts & opinions are my own.
Growing up my childhood best friend had a piano at her house. I had learned some basic songs on my keyboard and when I would go over her house, playing those songs on her mom's big piano was something I always looked forward to. I wanted a piano of my own but knew it was something my mom was never going to buy.
Casio Compact Grand Piano Review
When I received my new Casio keyboard piano I was so excited to take it out of the box and get it setup in my house. The first few days of having it setup I wouldn't let anyone touch it!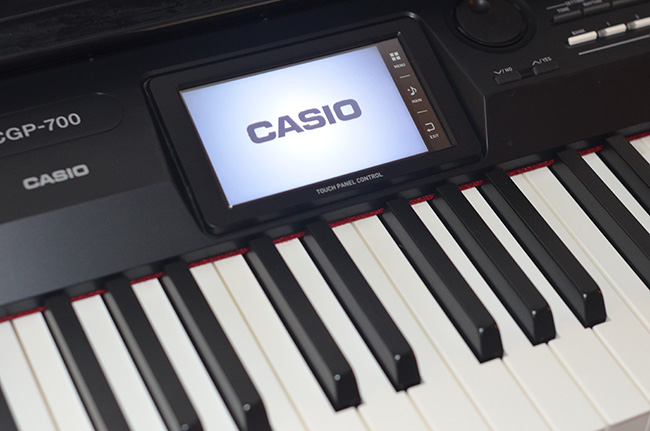 I may not be a child anymore but I never stopped wanting to have a piano for my own in my home. What makes the Casio Compact Grand Piano perfect for me is the size. It is wide but it is small and lightweight compared to a regular sized piano. It is compact and fits perfectly right next to my desk. When I get writers block I can just scoot my chair over and play my piano.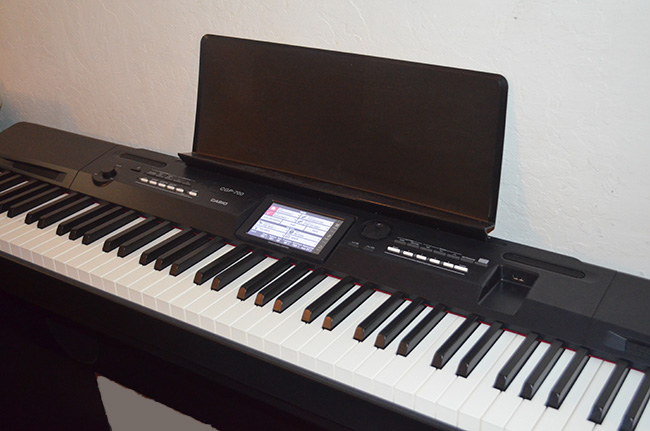 I have a lot to learn about this piano still but I know that I really love it. I like that it more than just a piano. It has MANY different functions that I can't wait to learn how to use. This beauty has 550 different instrument tones including a variety of guitars, strings, basses, drums and MORE!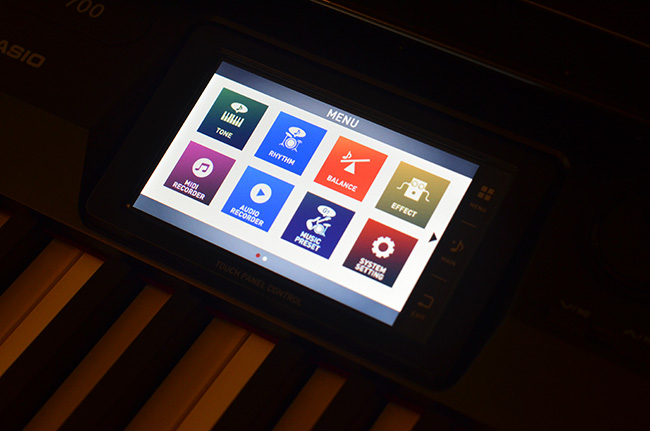 I have been making more Youtube videos and use some instrumental music that I have found online for the background music. I am really excited that my Casio keyboard piano includes both MIDI and USB audio recorders that allows you to easily transfer your recordings to your computer with a USB port. You can connect this piano to a PC, Mac, iPad and other devices with no special drivers needed.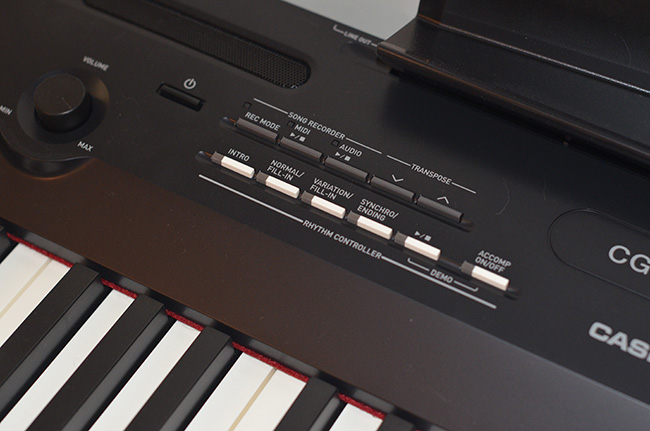 Once I learn how to make my own music with all the different options that I have to play with I will definitely be making my own background music for my videos with this piano. With my excitement over my piano, my kids are even more excited about making music too!
Take a peek at the Casio Compact Grand Piano in action:
Casio Compact Grand Piano Features:
Tri-Sensor Scaled Hammer Action II keyboard
5.3″ Color Touch Interface ™ high-resolution display
550 different instrument tones & 200 ensemble Rhythms
4 speakers in the top panel, and 2 low-frequency speakers in the stand with a massive 40 watts of power.
Optional SP-33 pedal system
MIDI and USB audio recorders
Class-compliant USB port to transfer recorded files.
The Casio Compact Grand Piano will make the perfect gift for those that like to play the piano, those who want to be songwriters, performers or anyone that has an interest in creating their own music!
Buy the Casio Compact Grand Piano on Amazon…