When it comes to food one of my favorite type of cuisines would be Mexican food. I love tacos, burritos, enchiladas and all that other good stuff. This month I took a trip to On The Border to try their NEW Border Bowls.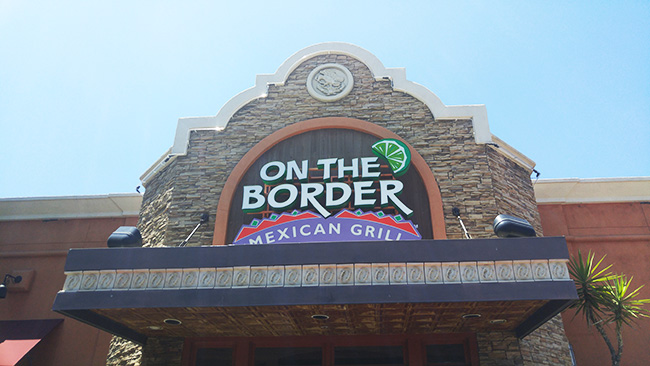 In addition to their yummy fajitas they are famous for, On The Border Mexican Grill & Cantina now has Border Bowls that are prepared-to-order with fresh house-made ingredients. They have four different options (Grilled Shrimp, Fajita Steak, Fajita Chicken and Grilled Portobello Mushroom) that include cilantro lime rice, black beans, bell pepper, queso fresco, shredded lettuce, pico de gallo and sliced avocado.  Each of the bowls are also served with a side of roasted red chile-tomatillo salsa too!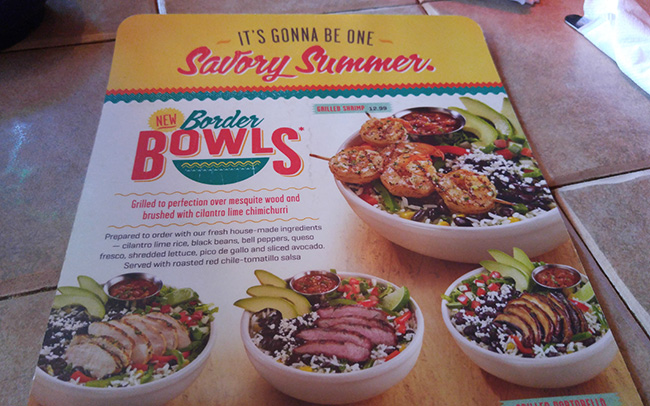 Although all for of these Border Bowls sounded appealing, I ordered the Fajita Steak bowl. I also ordered a side of flour tortillas to go along with it. I love burritos and was able to make a burrito with some of the ingredients from my bowl.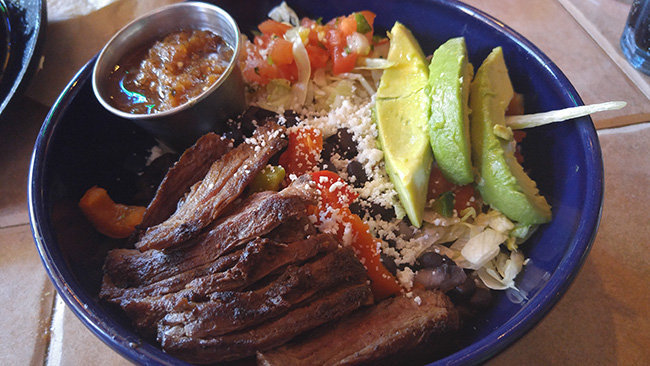 My husband prefers chicken over steak so he ordered one of the Fajita Chicken Border Bowls that looked just as delicious as mine.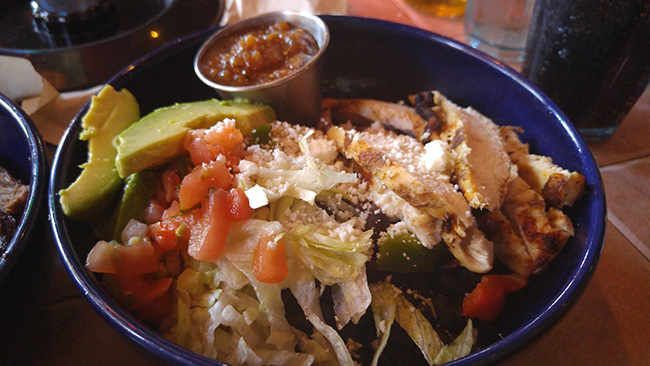 We both enjoyed the Border Bowl that we ordered and can't wait to try the other two varieties.  Each of these four Border Bowls are Mesquite-grilled and brushed with a cilantro lime chimichurri sauce. I know my bowl was delicious and full of flavor and I really like the addition of the yummy sliced avocado.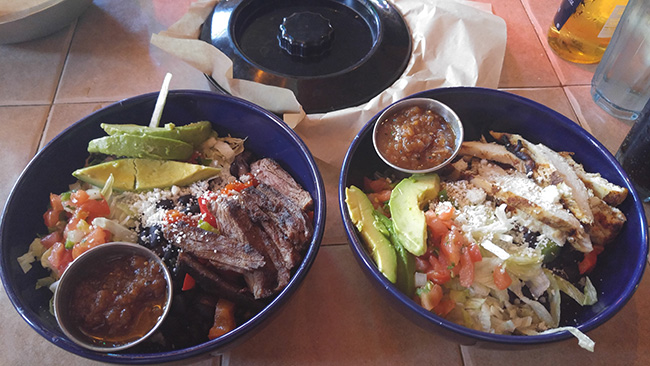 This is just one of the delicious dishes you can order at On The Border. For more info in these yummy bowls and their other menu options visit www.ontheborder.com.