"I participated in an Ambassador Program on behalf of Influence Central for Sprint. I received a Sprint device to facilitate my review as well as a promotional item to thank me for my participation. "
When it comes to using cell phones I was an iPhone user for over 4 years. I thought that the iPhone was the only phone for me.  I started with the 3GS, then upgraded to the 4S but when the Samsung Galaxy came out I turned into a fan of the Android smartphones and I have yet to go back although I still love my iPad.
So I thought I really loved the phone that I have been using the last year until I got my hands on a Sprint LG G4. For the last few weeks I haven't really gave the new phone much of a break. I am now wondering why I haven't owned an LG smartphone before.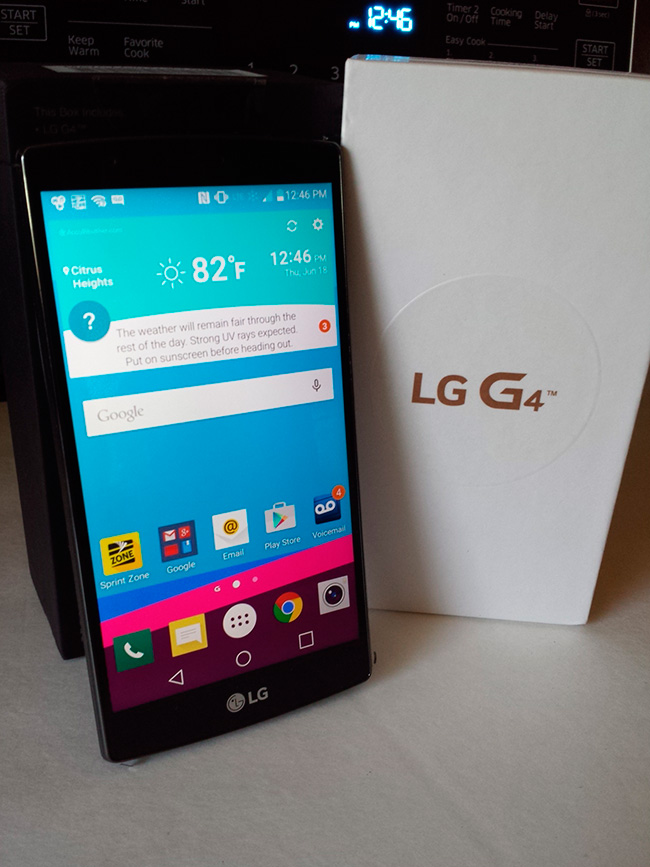 For me a camera is an important part of my life. I use a camera to take pictures of my kids to capture those memories of them growing up, my traveling adventures, pictures of food that I cook (and sometimes order), but I also use a camera on a daily basis to take pictures for this blog and my other websites.
When I am wanting to take pictures that I will use for my blog I have a DSLR that takes some pretty great pictures. Packing that camera around became somewhat of a hassle when traveling so I invested into a smaller point and shoot that takes almost just as good pictures. Well now that I have this LG G4 I haven't had to use any of my other cameras. The LG G4 takes AMAZING photos and I can't stop playing with all the features!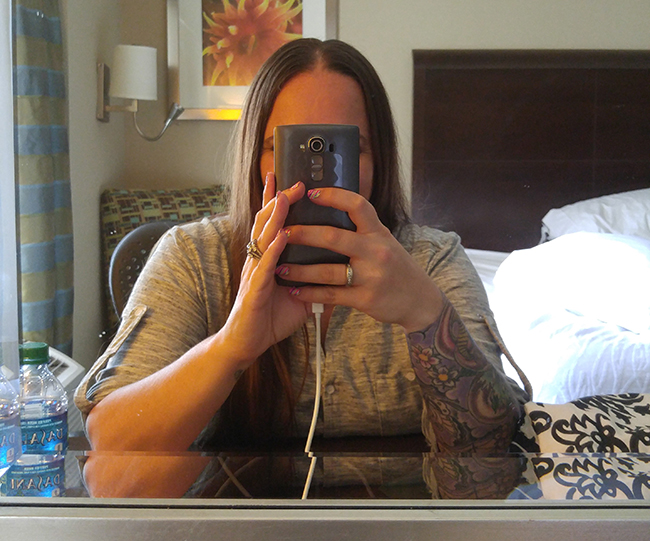 I LOVE taking pictures of food and clarity is important to me when taking my food photos. I normally prefer to take food photos with my DSLR but my new smartphone is doing a pretty good job at taking some awesome photos for me to use. Here are just a couple of my favorites I took with my LG G4.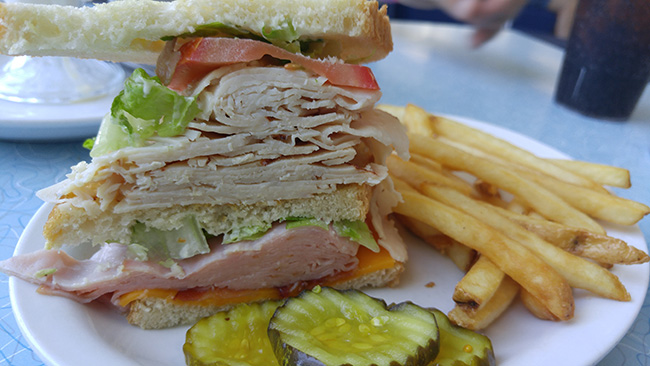 This is the first LG smartphone I have owned and I am pretty impressed. The LG G4 is the first smartphone from Sprint that has 24 megapixels of crisp photo clarity. This phone has been designed with an 8MP front facing selfie-camera and a 16MP rear-facing camera that makes it easy to capture those exciting and memorable moments in your life. What is also neat is all the options with the camera, especially MANUAL mode. I also like that you can shoot in RAW! You can choose to snap some beautiful pictures with auto mode but there is also options for those that want to shoot like a pro!
Here is a picture of a drink called "The Grind" taken at the movie theater before the Magic Mike movie began. Although the clarity isn't perfect, I think it took a pretty photo.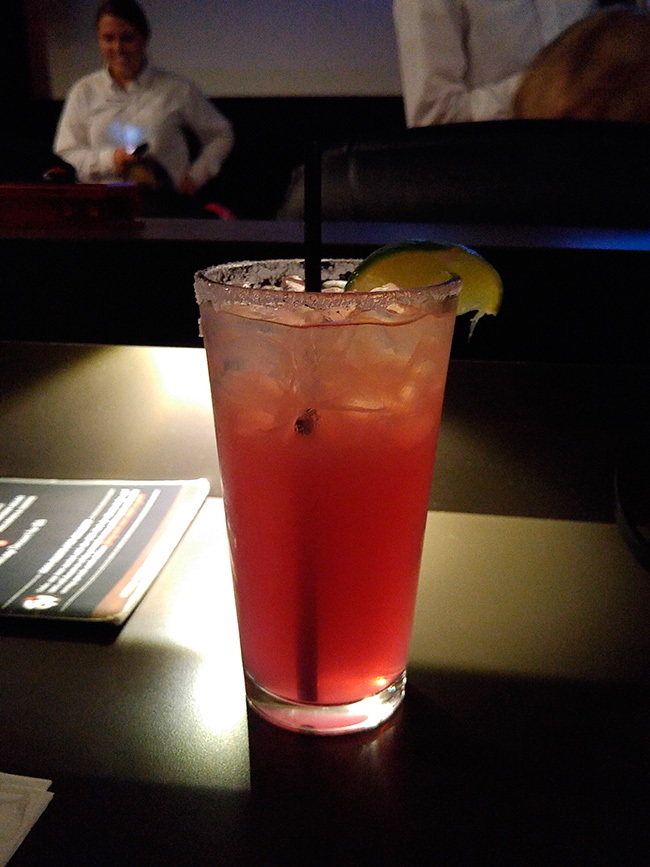 The camera is just one of of the aspects of the LG G4 that I am liking. I really like the feel of the camera in my hand. It is thin and has a slight curve that makes it comfortable when holding. The curve is also there to help protect the screen in case you lay it face-down. I also like that I can use an app on my phone to turn it into a remote control which confuses the kids when I secretly turn off what they are watching.
The LG G4 is an awesome and affordable smartphone for the family. With Sprint Lease this phone is only $18 per month for 24 months and with a Sprint Family Share Pack plan, a family of 4 can share 20GB of data and get unlimited talk and text for only $100 per month. Find a location near you by using the Sprint Store Locator.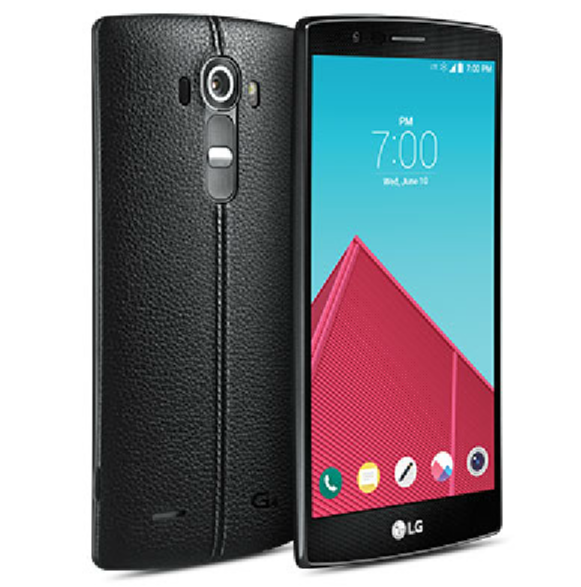 Got a teen driver at home with a cell phone?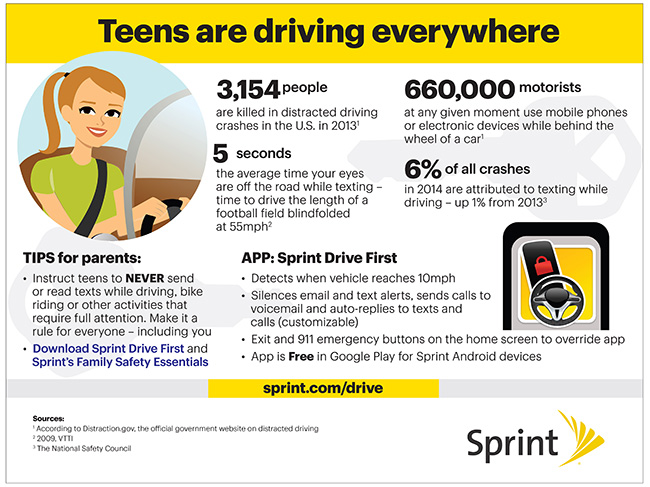 Do you have a teen that is now driving and you are afraid of them using their cell phone when driving? Sprint has a FREE app called Sprint Drive First that sends calls to voicemail and silences email and text alerts when a vehicle reaches 10mph. This app also has some new features that include 'personal feedback' and 'parenting mode' which help track miles driven, and lock or enable certain apps.
Texting and driving is one of the MOST dangerous things you can do when driving. Did you know that 40% of American teens still report texting and driving behavior which is SCARY. Sprint and DoSomething.org is making a unique approach to help prevent our teens from texting and driving with their Thumb Wars campaign. This initiative encourages teens to use the power of their thumbs in a fun and engaging way to help prevent their friends from texting and driving.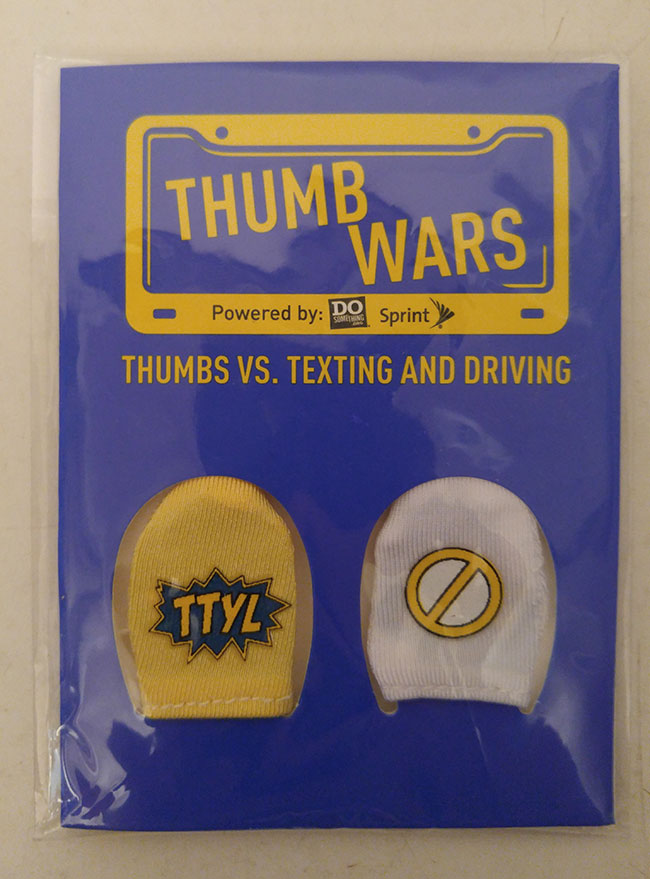 Telling your friends not to text on the road can be tough. Sharing Thumb Socks (yep, lil' socks for your thumbs!) is a fun and easy way to start the convo.
With the Thumbs War campaign your teens can help their friends from texting and driving as well as enter for a chance to win a $10,000 scholarship! For details visit: https://www.dosomething.org/campaigns/thumb-wars