This post is in partnership with Dasani and Target.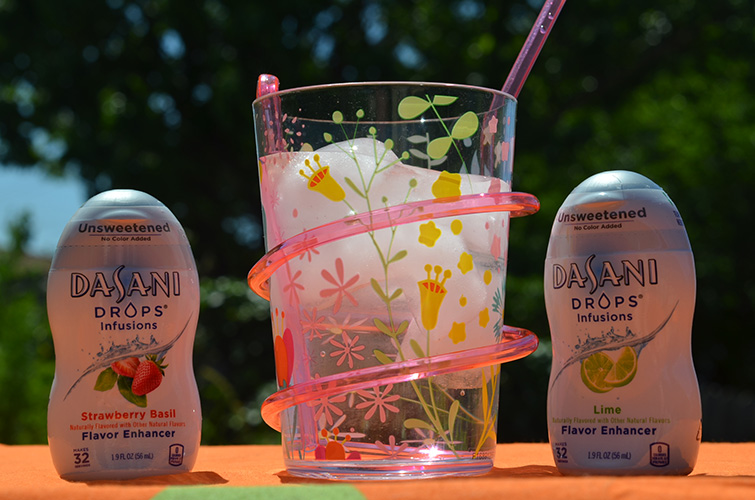 One thing that I can proudly say that my family drinks all the time is WATER. My mom used to tell me how important it was to drink lots of water every day and it is something I encourage my children to do. Instead of always keeping juice in the fridge, I try to keep it stocked with cold bottled water along with a variety of flavor options in the pantry to give our water some flavor.
For the days when we want something with a little more pizzazz that just water, we give our cups a little sparkle with Dasani. I am a fan of the Dasani Sparkling that comes in a can. This is a drink that is unsweetened, has NO artificial flavors and ZERO calories.
I prefer my Dasani Sparkling over ice…. in a cute mason jar with a straw!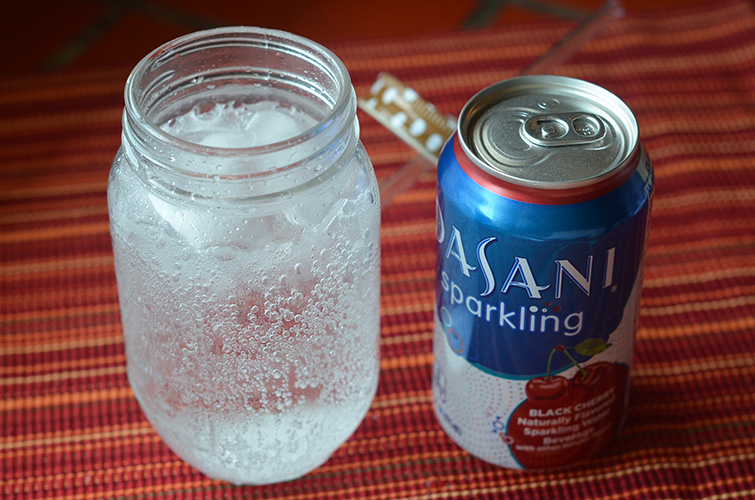 Dasani Sparkling is available in a variety of flavors including Apple, Berry, Lemon, Lime and Black Cherry. I have tried all of the flavors and I have to say that Black Cherry is now one of my favorites, especially when it is COLD.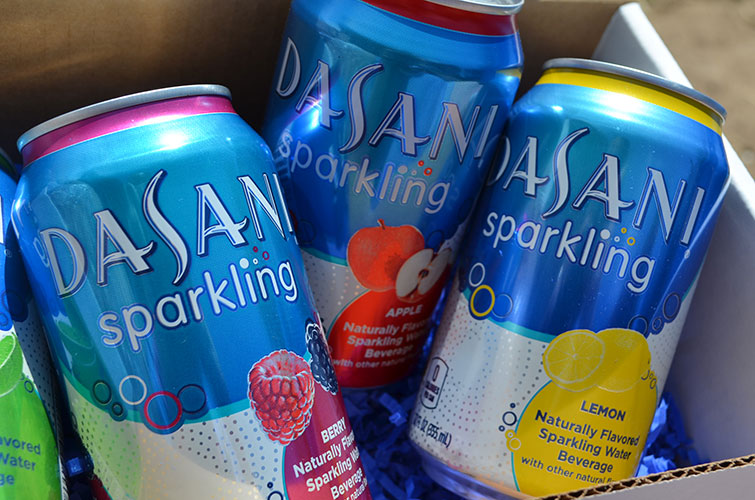 These Dasani products are really going to come in handy this summer when it is hot. I live in California where we see many triple digits and drinking lots of water is a MUST. On those hot days when I am drinking my tall glasses of ice water, I will be also adding a few drops of flavor too.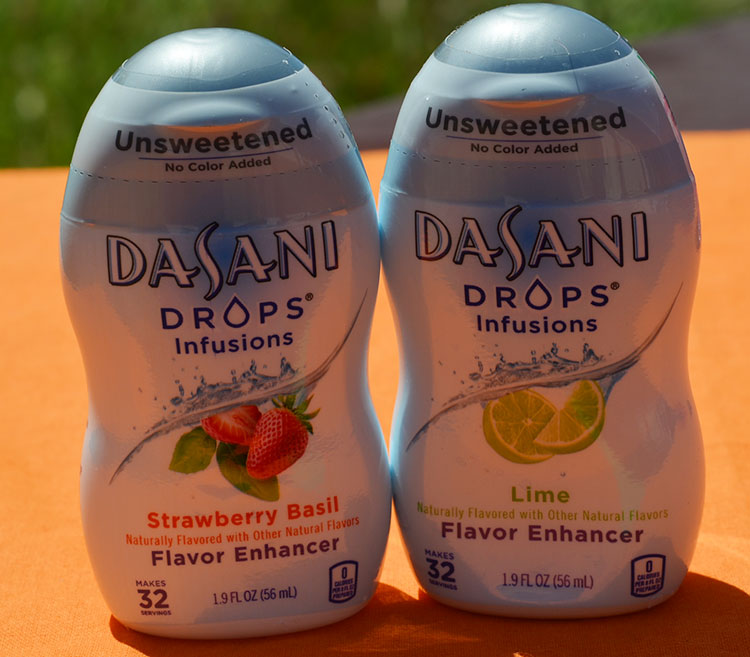 Drinking the daily required amount of water is important for everyone! It also comes with many benefits like helping your brain to function, helps to regulate your body temperature and more.  Here are some tips for drinking more water:
Be prepared and have the Dasani Infusions flavor enhancers on hand! When your child asks for soda or  juice encourage them to take a glass of water, give it a couple squirts of Dasani for something refreshing and full of flavor.
Drink water with your meals and also in between. Adults and children should consume about 400 calories per day when it comes to beverage. By drinking water you can help you manage your calorie intakes.
In addition to drinking water daily, you should also try eating foods that are high moisture content like fruits and vegetables.
You can find the Dasani Sparkling and Dasani Infusions at your local Target and by using Target's Cartwheel app.