This shop has been compensated by Collective Bias, Inc. and its advertiser. All opinions are mine alone. #NaturalGoodness #CollectiveBias
One thing that my children do have to be reminded daily is to brush their teeth, especially on those hectic mornings when they are getting ready for school. There are days that if I didn't remind my two youngest to brush those teeth, they would walk out the door without doing it. I now am reminding them to brush daily with the new Tom's of Maine Silly Strawberry Toothpaste that I bought for them to try.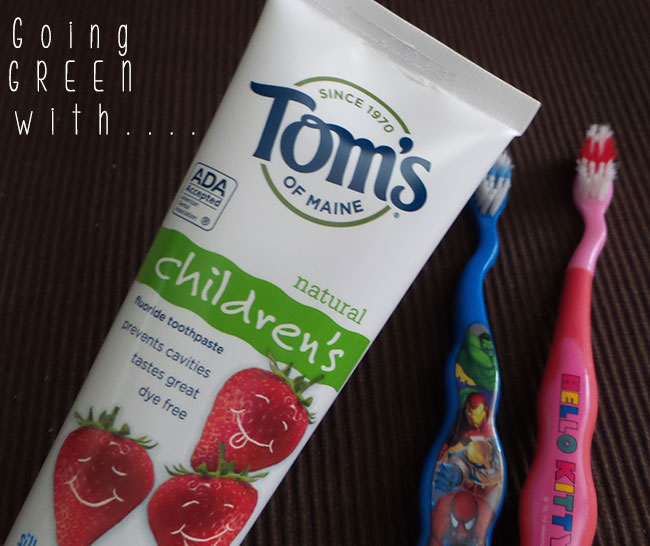 When it comes to products that we used in our home, I have been using non-toxic and eco-friendly products for the last decade. My two youngest children have never smelled yucky cleaning chemicals and they have never been around bleach. Although those strong smelly chemicals can probably work wonders in your house, they are bad for the environment and especially your health. With that said, you will always finding me using just soap and water or other environmentally friendly chemicals when cleaning my home.
This month is Earth Month with Earth Day being on the 22nd. Since I believe in going green when cleaning and in the kitchen, I thought it would be great to try to go green in the bathroom too! We have swapped out our regular toothpaste with the Tom's Of Maine products. What I like about the Tom's of Maine products are that they are made with NO artificial colors, flavors, fragrances or preservatives.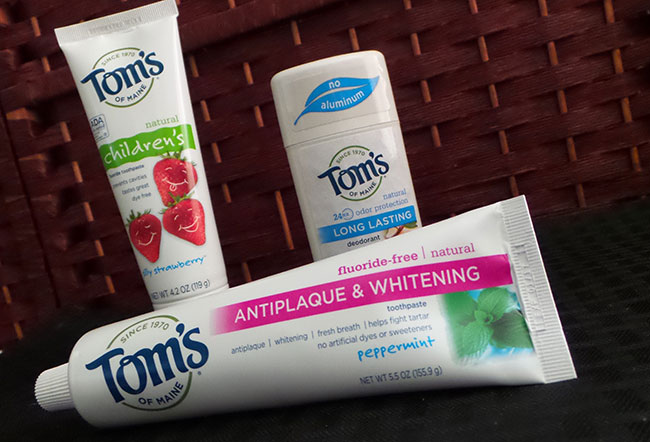 Well actually we didn't just start using Tom's Of Maine. We actually got to try it last month when we went to Lake Tahoe for a vacation. The hotel had free samples which I thought was perfect for those who forgot their toothpaste. Although I didn't forget the toothpaste, I did grab a couple of the samples to give a try.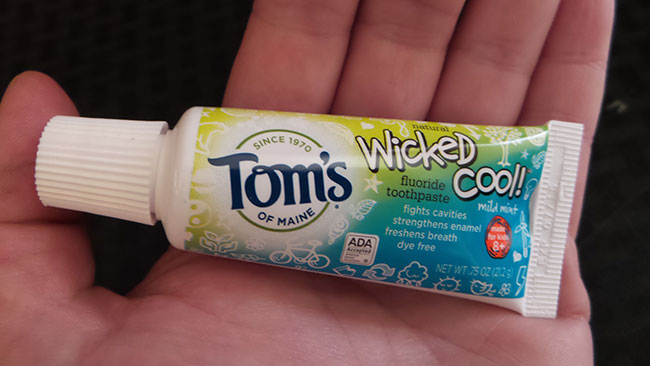 What makes me happy about these two Tom's Of Maine toothpaste products that I bought at Walmart is the flavor. The peppermint reminds me of the flavor of candy canes, a sweet minty taste. My teens were excited to try the Tom's Of Maine Antiplaque & Whitening toothpaste because they are worried about keeping their teeth looking white.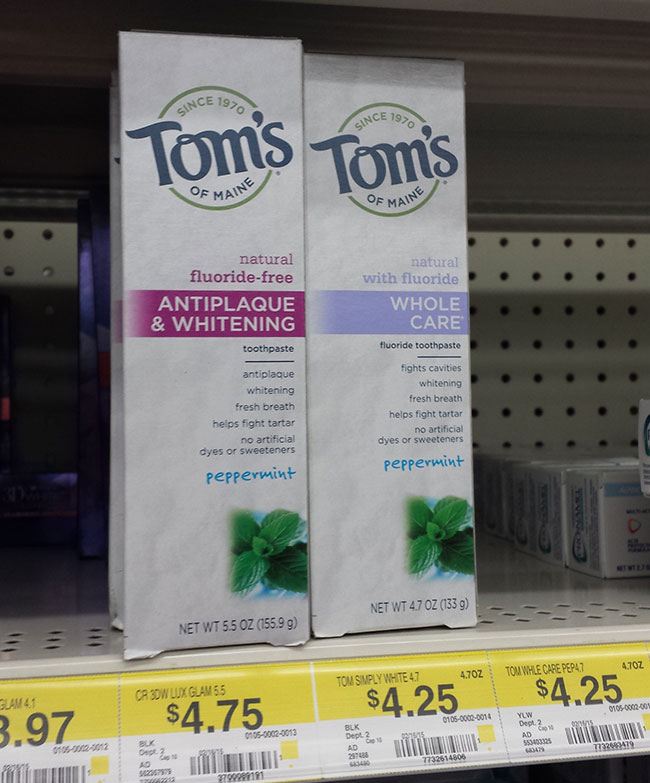 If you haven't seen these products, they are not too hard to find. At Walmart I found the Tom's Of Maine toothpaste products on the shelves with the other toothpaste, near the products for sensitive teeth. Click here to get $1.00 off any Tom's of Maine product purchase at Walmart.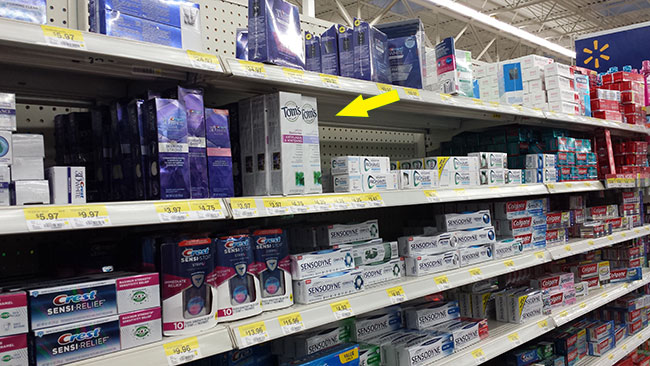 I have also been using the Tom's Of Maine Unisex Long Lasting Apricot Deodorant too. I will admit that my husband will sneak and use my deodorant when he runs out. I like that this deodorant is natural, long lasting and is available in a fruity Apricot scent!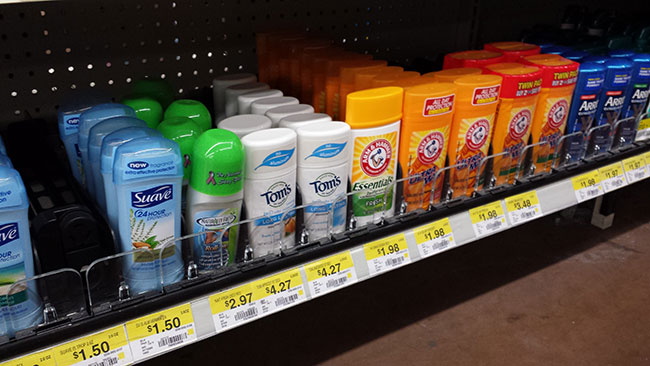 Using natural and earth friendly products in your home is just one way that my family is putting in our efforts into going green. Although we enjoy Earth Day each year, it is important to treat each day like Earth Day and make those little changes that will make a big impact if everyone is participating!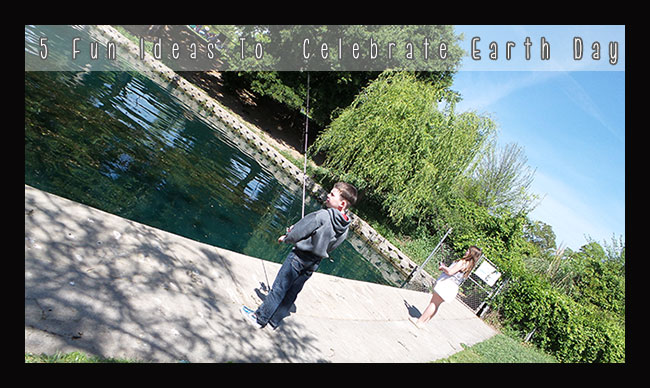 Below you will find 10 different fun ideas to celebrate Earth Day this year:
Experience the outdoors! Take a hike. Go on a fishing day with the kids. Enjoy nature and breath it in!
Do a Green Spring Clean –  Switch out your smelly harmful chemicals with non-toxic environmentally friendly products. Swap out those light bulbs for energy efficient CFL's. Go through your home and make a box of stuff you don't want to donate.
Get to gardening! We depend on our earth for survival so take part in growing something at home or maybe even with a community garden where you might just meet some new friends. If you don't want to start a garden, start a compost pile.
A Picnic In The Park – Pack a lunch and some goodies and head out to the park with the kids for picnic to a pretty green spot at the park for a picnic or make it a romantic date for two.
Find an Earth Day Event near you! Every year there are so many different fun events held in the communities worldwide to celebrate this day. Check online or your local papers and find something fun to do.
What does your family do to celebrate Earth Day?