Disclosure – I received an invite to the #CinderellaEvent. All expenses were paid for and covered by Disney. The opinions stated herein are 100% my own.
And now for my post about my actual experience during the Cinderella World Premiere at the El Capitan Theatre and walking on the red carpet.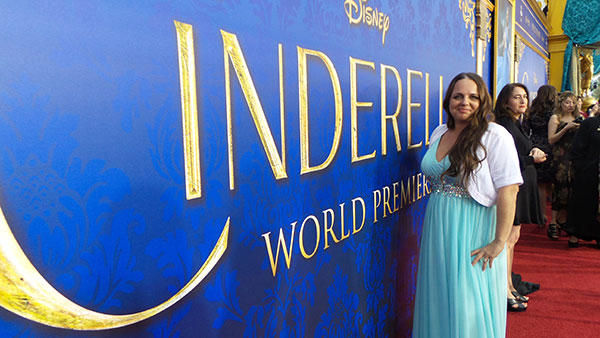 While this was not my first time on the red carpet, it was my first on the red carpet all glammed up and wearing a dress. It felt amazing but boy was I worried I was going to trip and fall. Luckily the only thing that did happen was the dress got a little wet on the bottom but thankfully it dried quickly before I even made it back to my hotel room.
The time on the red carpet is fairly short so you have to make sure that you have someone with you to grab photos.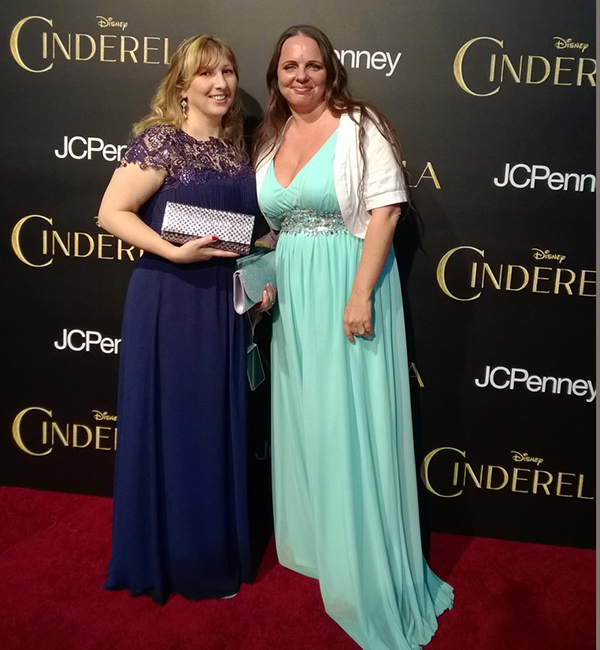 Not only did I get a couple photos for my own memories, I found some other cool photos online and even a couple videos that you can see me for a few seconds of me in my pretty dress.
Here is the Getty Image with me walking behind Darcy Amber Byrnes who is the voice of Princess Amber on "Sophia The First".
Here are the two videos I have found so far: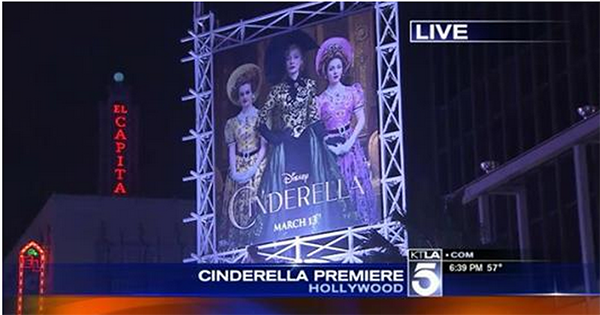 KTLA 5 Stars Turn Out for 'Cinderella' Premiere in Hollywood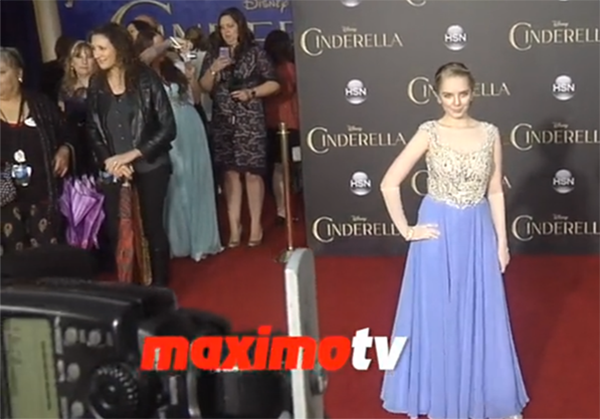 Instead of an after party like many of the premieres have in Hollywood, the Cinderella World Premiere included a "Royal Ball" before the movie instead. Right outside the El Capitan and under the tents because of the rain, you will have found the red carpet and a variety of entertainment, people watching, food, drinks and mingling with the stars and celebrities.
I really enjoyed the time there. It seemed to go by so FAST and I only got a few pictures of the celebrities that I seen. Here you will find a picture of some of the cast of Cinderella and even the director during the Royal Ball.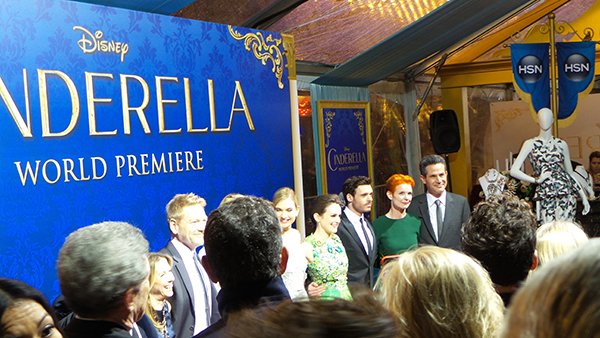 While I was standing there chatting with some friends I realized that Ian Ziering from 90210 was just a few feet away.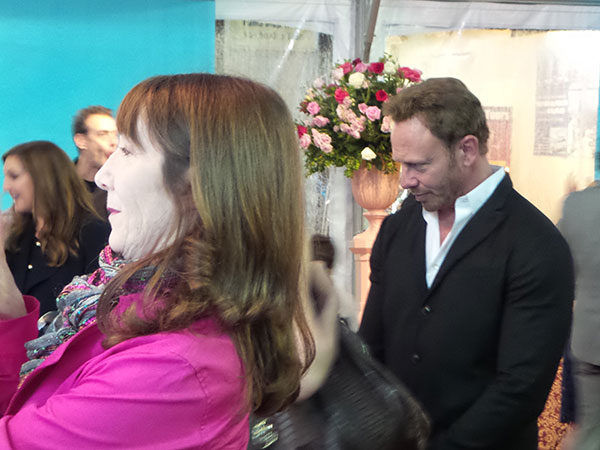 I also seen Jason Priestley who was also very close and I didn't even notice until he walked away. Although I didn't see her personally, Molly Ringwald was at the ball along with Grumpy Cat who I seen from a distance. I would have loved to get a picture of Molly, she is one of my favorites from my teen years.
A photo moment that night with The Night Owl Mama and The Bragging Mommy.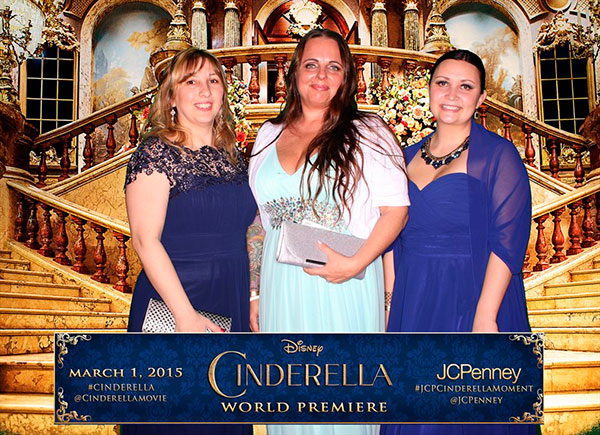 After the Royal Ball the guests headed into the El Captian Theatre to watch the new Disney Cinderella movie. It was AMAZING! Stay tuned next week for my review of the new Cinderella movie & more.
For those of you Cinderella fans, be sure to:
CINDERELLA opens in theaters everywhere on
March 13th

!