For those that like to travel the Wyndham Rewards Loyalty Program offers guaranteed rewards after just one stay. Just last month Wyndham Rewards gave two lucky members and two hotel owners the chance to win 1 millions dollars on a live game show set in Times Square in NYC and meet famed American actor Tony Danza.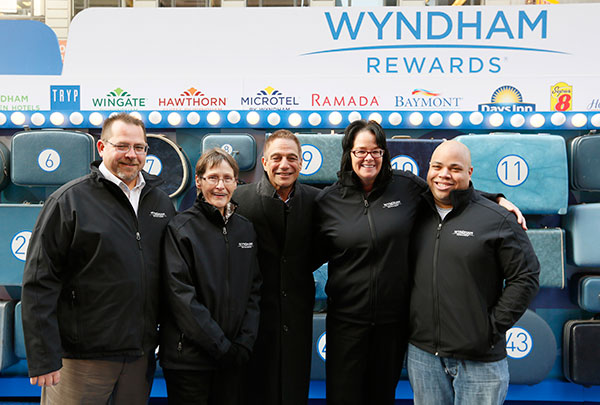 During this live game show in Times Square the contestants had to pick the right suitcase among a wall of 50. Even if they didn't pick the winning suitcase though, they were guaranteed a win of $10,000.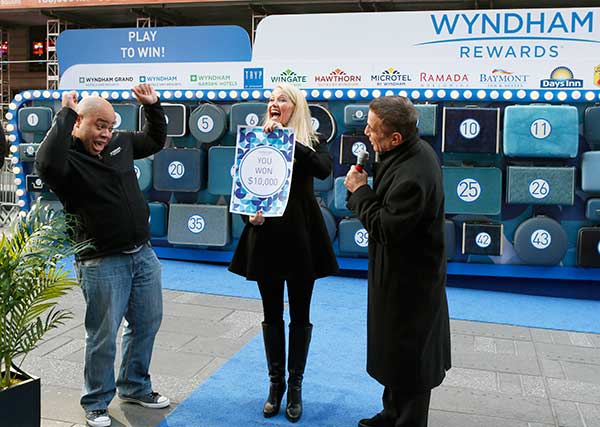 After the show Wyndham Rewards opened up the live game show to the public allowing the New Yorkers and tourists the chance to step and win some prizes like branded travel accessories, gift cards and even free hotel stays.
Even though the Wyndham Rewards Million Dollar Sweepstakes has ended there is still ways to get rewarded. Find out more about rewards program below as will as enter my giveaway to earn 25,000 Wyndham Rewards points that are good for up to a 2-night stay at any Wyndham Hotels.

Wyndham Rewards Loyalty Program
For those that really enjoy traveling, the Wyndham Rewards program allows you to earn points for things you enjoy doing.
Earn points or airline miles at over 7,000 locations across 12 hotel brands.
Redeem points for travel accessories, music downloads, magazines, gift cards, airline miles, free hotel stays & more!
To signup sign up for the Wyndham Rewards Program for FREE at https://bit.ly/SIGNUPS 
Wyndham Rewards 25,000 Points Giveaway
One of my LUCKY readers is going to win 25,000 Wyndham Rewards points that is good for up to a 2 night stay at any of the Wyndham Hotel Groups. To enter for your chance to win use the Rafflecopter below: