Until recently I had never used a rice cooker. I figured a rice cooker was to make rice and since I didn't make rice that often I figured I really didn't need one. I received a NEW Frigidaire Professional® Rice Cooker for review and now I know that a rice cooker can cook more than just rice.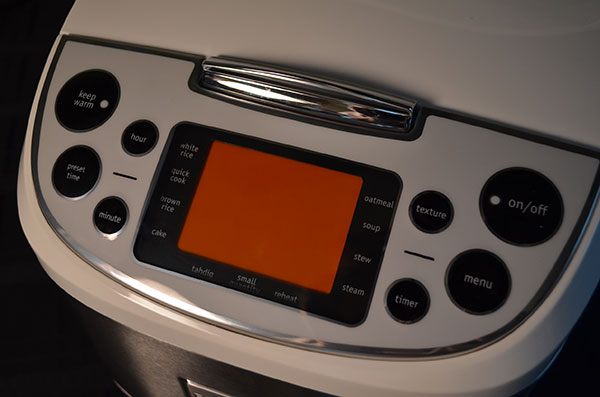 Most people would probably start out making plain rice in their rice cooker. I decided I wanted to get creative with the rice cooker and made some delicious rice cooker fried rice with egg. The Frigidaire Professional® Rice Cooker has 11 cooking pre-sets and 3D heating for easy and even cooking. I used just two of these settings to make some fried rice that was ready in about 30 minutes.
Rice Cooker Fried Rice Recipe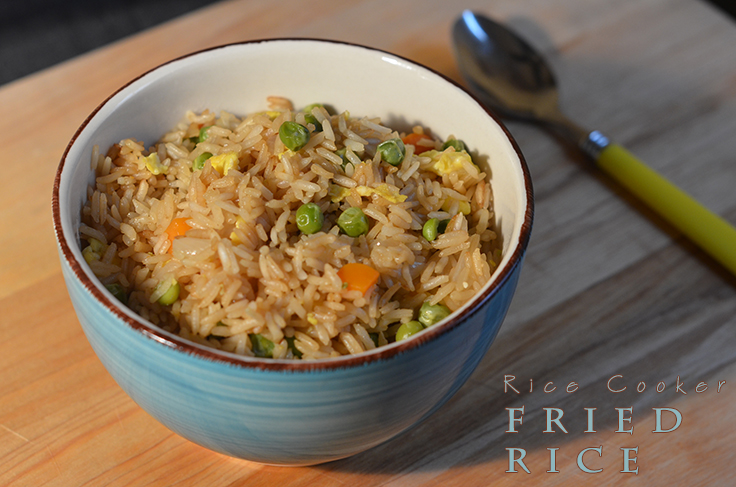 My family loves fried rice and I love how easy it is to make in this rice cooker. I wish I would have doubled the recipe.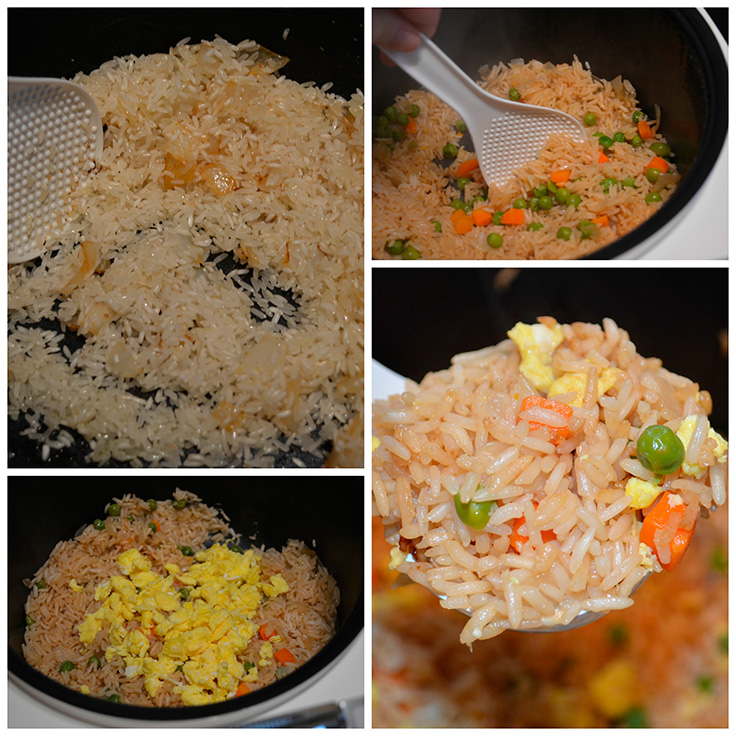 I didn't add any meat to this rice dish but the next time I make the fried rice I am going to add some chicken to make it chicken fried rice.
Rice Cooker Fried Rice
Author:
Ingredients
2 cups white rice
2 cups beef stock
1/2 onion (chopped)
2 eggs
1/2 tsp garlic powder
1 tbs olive oil
1 cup frozen vegetable mix (peas/carrots)
2 tbs soy sauce
Instructions
Turn on Rice Cooker onto cook. For the Frigidaire Rice Cooker use the Quick Cook option.
In the cooker add the olive oil, chopped onion and garlic powder.Cook about 3-5 minutes until onions are soft, stirring frequently.
Add rice and stir to coat rice with oil. Add beef stock and vegetables, stir to mix.
Close lid on cooker and let it cook. On Frigidaire Rice Cooker use the white rice option.
About 5 minutes before the rice is done scramble the 2 eggs and set aside.
Once rice is done add the eggs and soy sauce stir to blend ingredients.
Serve and enjoy!
Now that I had made some fried rice I wanted to see what else I could make in my new rice cooker. Everyone in my house happens to love macaroni and cheese so I decided to make some Rice Cooker Cheese Macaroni & Cheese. I was pretty impressed with the results and will definitely be making macaroni and cheese in my rice cooker again.
Rice Cooker Macaroni & Cheese Recipe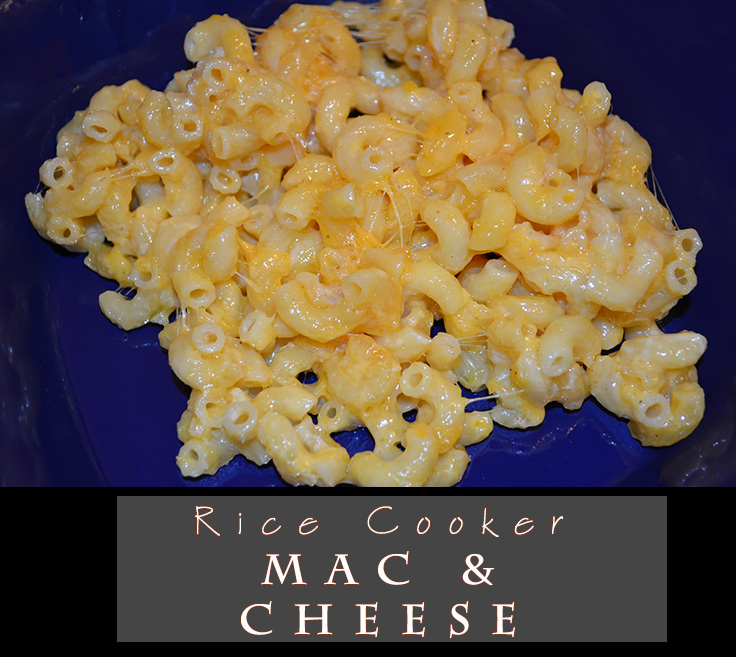 Since my kids really like macaroni and cheese I will admit that I do make it often from a box. I prefer to make oven baked macaroni and cheese but now I found another way to make a dish that I know my whole family will love.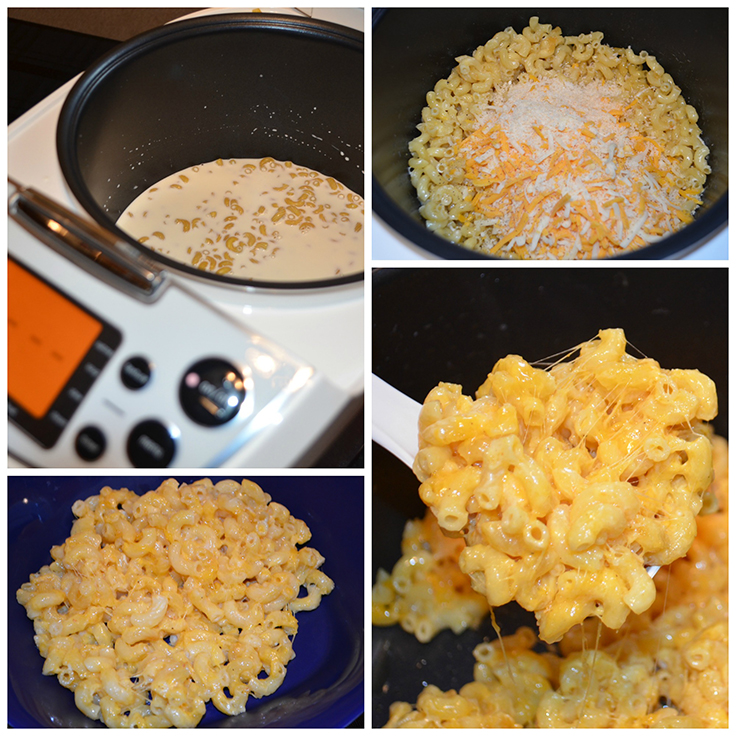 You can use whatever cheese mix that you like but I went ahead and used a Colby and Monterey Jack blend. My macaroni and cheese came out real cheesey but I loved the flavor combo of the two cheeses.
Rice Cooker Mac & Cheese
Author:
Ingredients
2 cups elbow macaroni
1 cup chicken stock
1 cup whipping cream
1/3 cup Panko bread crumbs
1 1/2 cups shredded cheese mix (I used Colby & Monterey Jack)
1/3 cup milk
Dash salt & pepper
Instructions
Place macaroni, chicken stock and cream into rice cooker. Close lid and allow pasta to cook (about 30 minutes)
Once the rice cooker goes into warm mode open lid and add remaining ingredients. Set rice cooker to cook again for about 5-6 minutes or until cheese is melted.
Serve and enjoy!
Next I will be making some breakfast in my new rice cooker. There is a setting for Oatmeal and a timer so just may have to buy some steel oats and make some homemade oatmeal in my rice cooker for a little treat one of these mornings.
Frigidaire Professional® Rice Cooker Review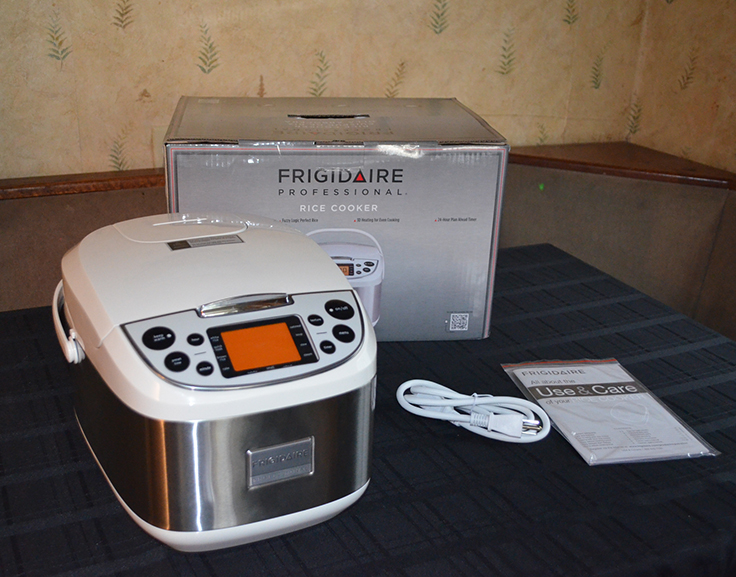 Here are some features of the Frigidaire Professional® Rice Cooker:
10 Cup Capicity
Fuzzy Logic Perfect Rice – take the guesswork out of cooking your rice
3D Heating Elements -for even cooking
24-Hour Plan Ahead Timer
After making these two dishes I am hooked. I will be now using my new rice cooker on a regular basis to create delicious and nutritious meals for my family. I like that it has a timer so that you can plan ahead but it will also show you just how long your food has been done. Once the rice cooker beeps to let you know that your food it done, it goes into "Keep Warm" mode and will have a timer that shows just how long the food has been sitting there.
To find out more about the Frigidaire products, visit www.frigidaire.com.
Frigidaire Professional® Rice Cooker Giveaway ($129 value)
Have you always wanted your own rice cooker? Now is your chance! Enter the Rafflecopter below to enter to win a new Frigidaire Rice Cooker.