"I participated in an Influencer Activation on behalf of Mom Central Consulting for Teavana. I received samples for this review and a promotional item to thank me for participating."
One thing that I really enjoy drinking it tea. It is a beverage that I like hot, cold, over ice and the flavor varieties of tea is endless. I have finally experienced Teavana which has me wondering why I hadn't found it sooner!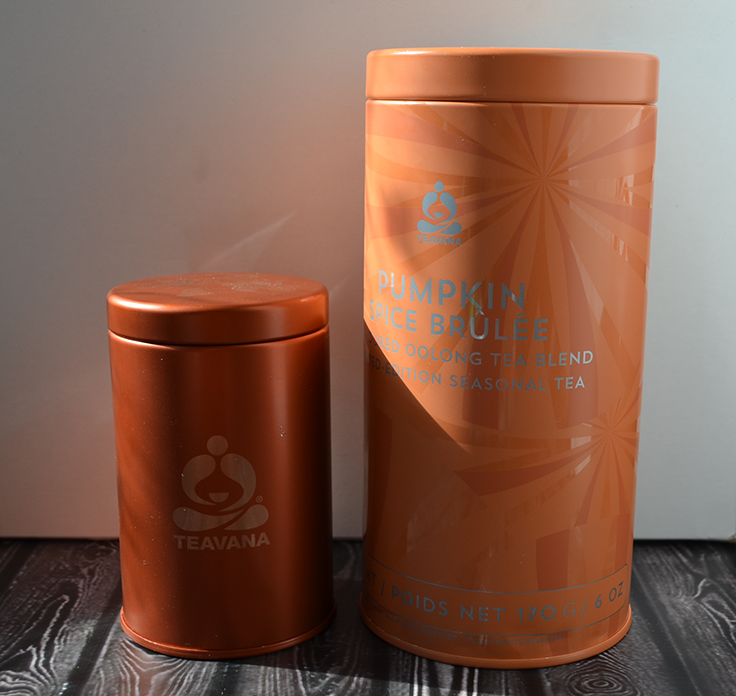 I am used to making hot tea at home in my Keurig or from teabags. Making a cup of Teavana tea was whole new experience. An experience that I really liked and couldn't wait to make my second cup.
Not only does the ingredients in this Teavana tin look pretty cool, they smell AMAZING! This is Teavana's Spiced Apple Cider. If I didn't want to use it to make hot apple cider, it sure would make for some fragrant potpurri.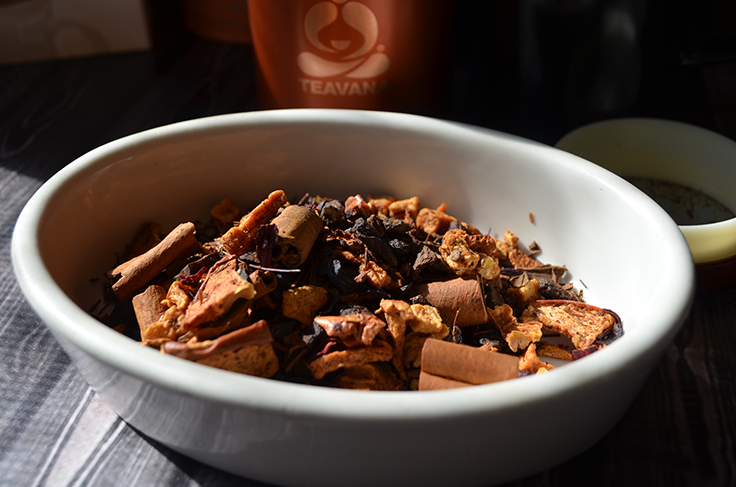 The Teavana teas come in these pretty tins that have a lid that seals tightly to keep your teas fresh longer.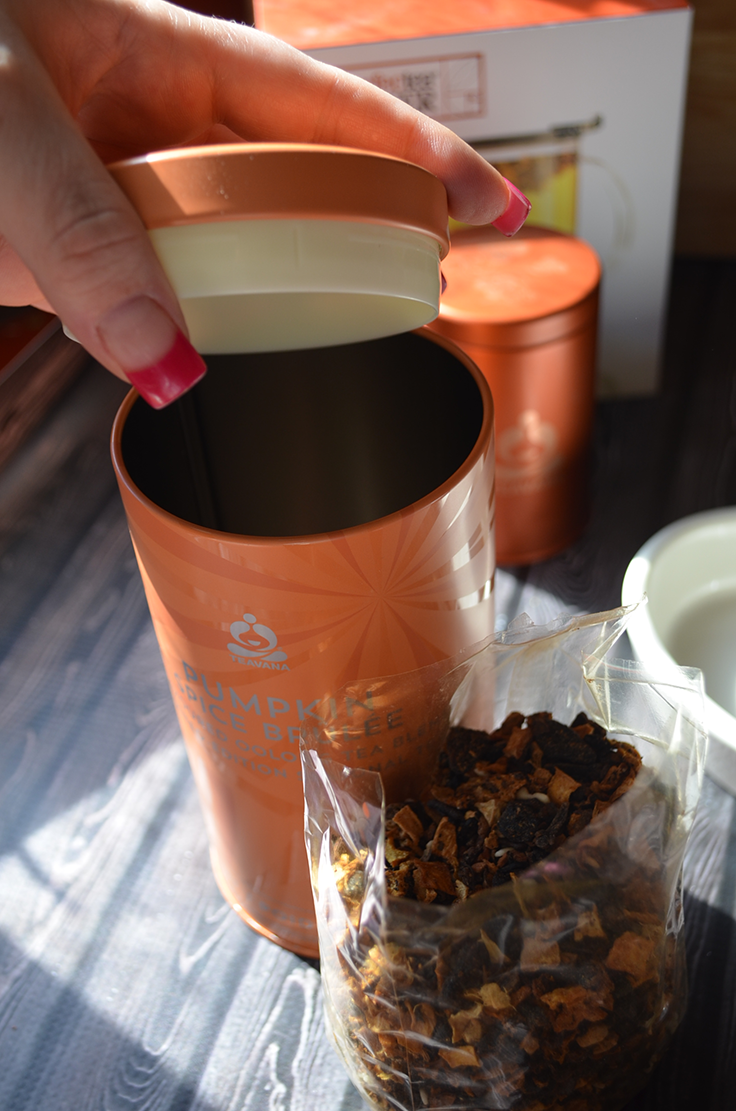 Teavana offers a great variety of teas that come in some great flavors. The Pumpkin Spice Brulee is one of the fall favorites that have a balanced swirl if rich pumpkin and flavors of caramel, toffee, butterscotch and creamy vanilla.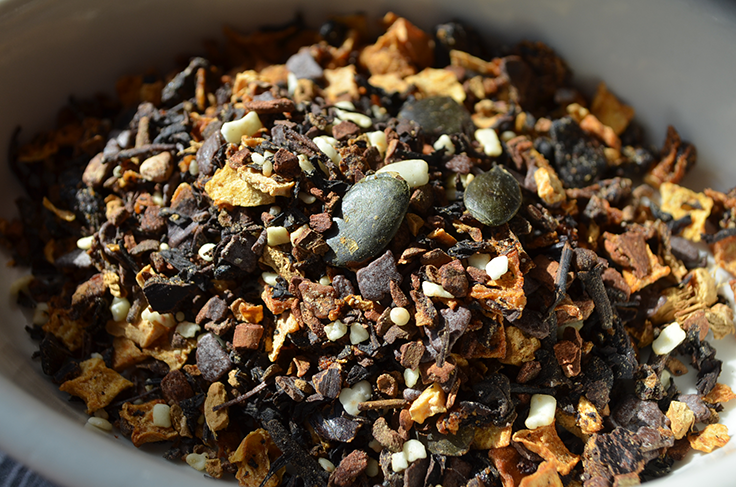 While I was excited to try the Teavana teas, I was also very excited to try the Teavana PerfecTea Maker. This uses the "direct immersion method" of brewing. You simply add the Teavana teas into the maker, add hot water and let it steep.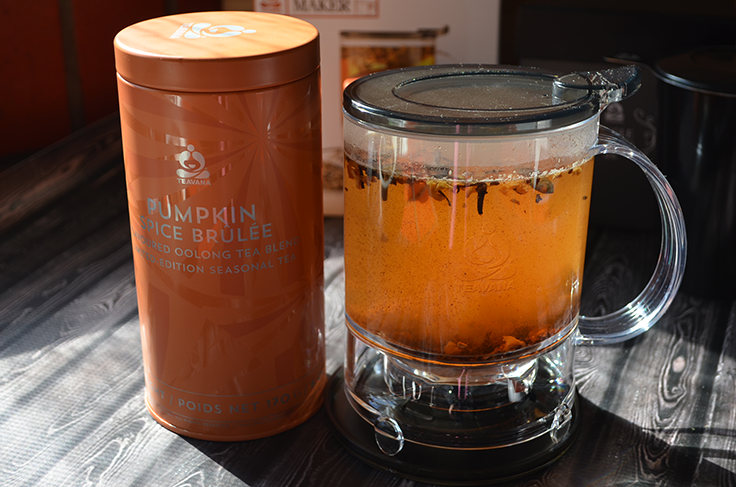 Both these Teavana Pumpkin Spice Brulee and the Spiced Apple Cider flavors are fall favorites that have returned to Teavana stores, Teavana Fine Teas + Tea Bars and Teavana.com. These offer a  great way to spice up your fall occasions. I happen to be a fan of hot apple cider so I really am loving the Teavana Spiced Apple Cider. Drinking hot apple cider brings back good memories of my childhood.
When it comes to tea, there is always time for a little party with some cookies.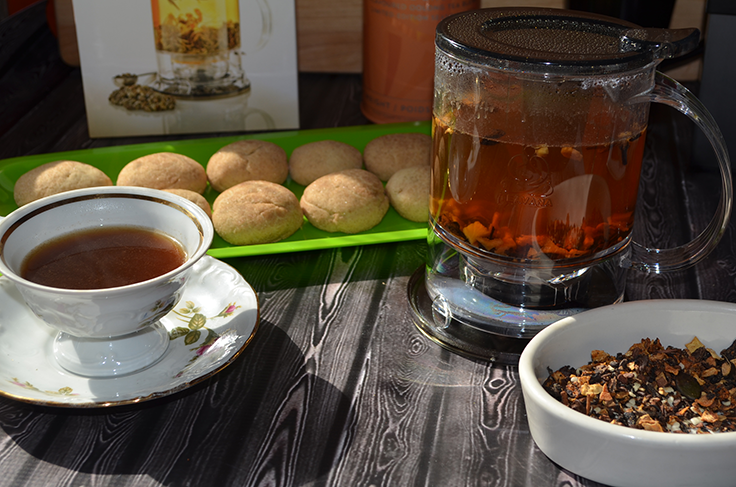 For more information on the Teavana teas, visit: http://www.teavana.com
Use promo code: Prudent10off30 to SAVE $10 off a purchase of $30 or more. (Valid through 10/31)