When it comes to new products, I really enjoy reviewing new kitchen gadgets and appliances. Last month I had the opportunity to test out the new Philips Airfryer while participating in an online event with Luca Manfé, MasterChef Season 4 winner and I am in LOVE. I think I may have just found my new favorite appliance!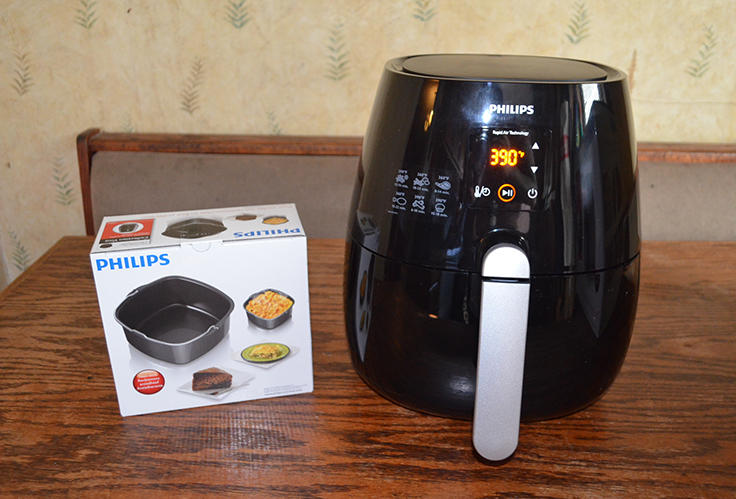 The Philips Airfryer is an awesome new kitchen appliance that allows you to fry, bake, roast and grill with 1/2 TBS of oil or less with its new Rapid Air Technology. With this handy kitchen appliance you are able to create healthier meals without giving up the taste and the texture of your food.
Philips has teamed up with Luca Manfé to show home chefs just how easy it is to make delicious and meals and snacks with less fat and half the time. During this online Live Webcast hosted by mom blogger Vera Sweeney, Luca Manfé demonstrated how to make meatballs and how also to make a healthy breakfast fritatta.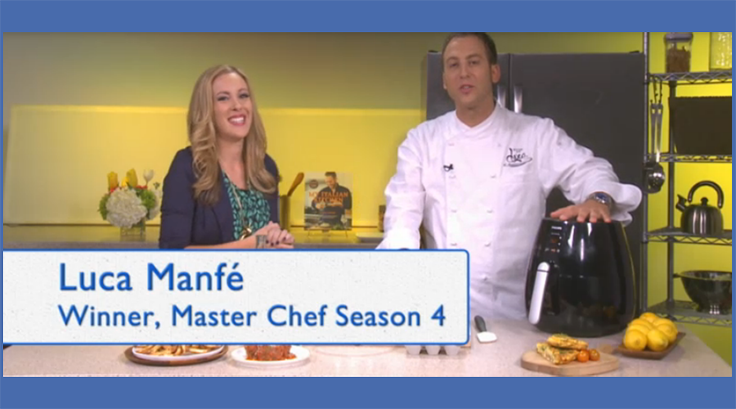 This event was specifically filmed for about 40 bloggers nationwide, including me. While Vera hosted the event and Luca Manfé demonstrated how to make the dish, the bloggers made our own breakfast fritatta at home with our own Philips Airfryers.
Let's just say that my fritatta came out perfect and I couldn't wait to make another one. I actually made another one for dinner it was that good.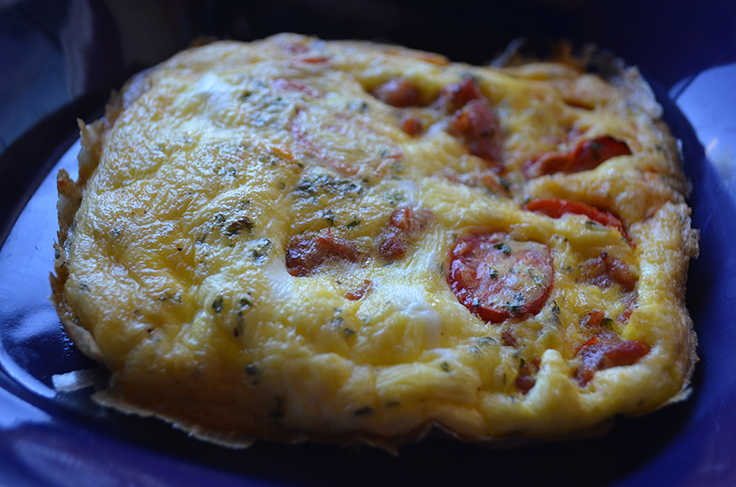 Making the breakfast frittata with the Philips Airfryer was really easy to make and it was ready to enjoy in about 10 minutes. You do need to be careful when pulling out the accessory with the fritatta because it is HOT.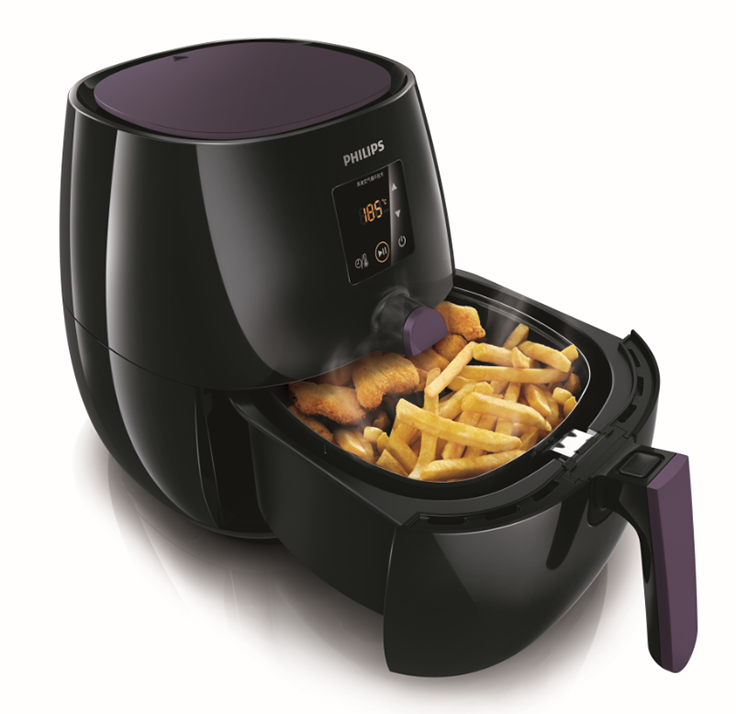 This isn't the only thing I have made. I have been practicing making desserts in my airfryer too! I put my ramekins to use and made some brownies in my Philips Airfryer and added some whipped cream to the top.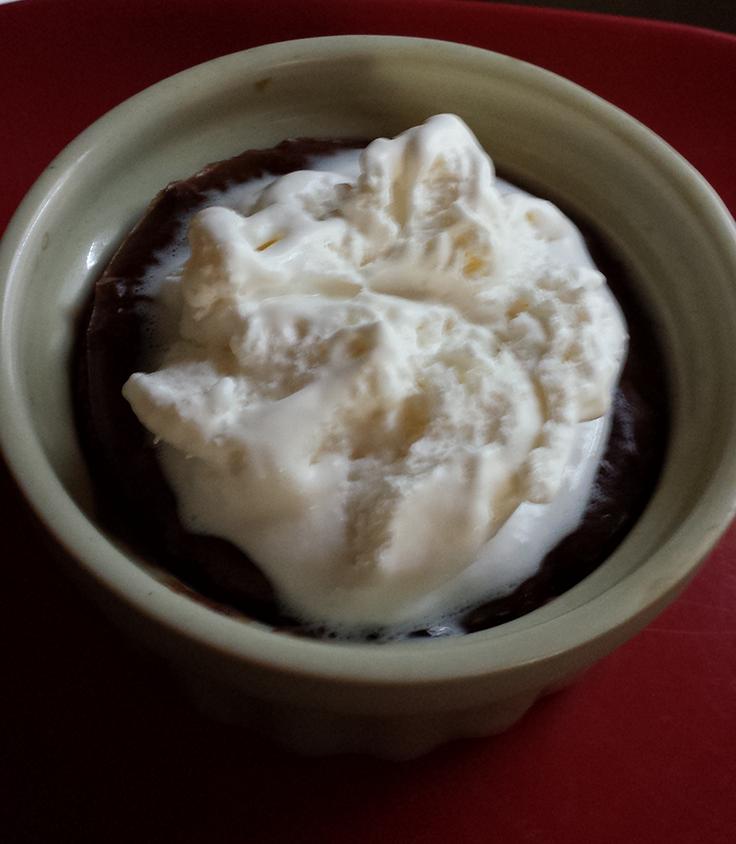 If you have a Philips Airfryer, here is the recipe for the Breakfast Fritatta that we made.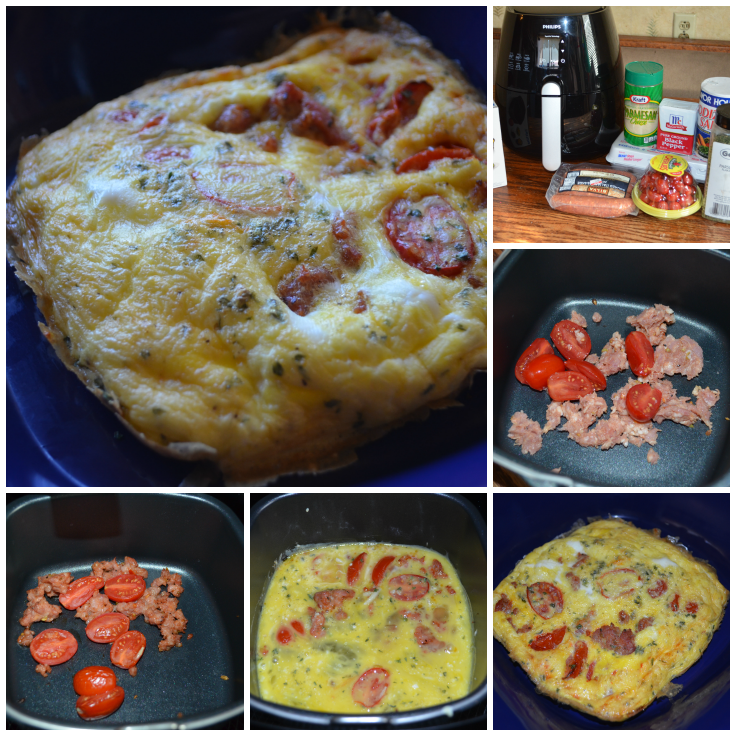 Tools:
Philips Airfryer
Philips Airfryer baking accessory
Ingredients:
3 eggs
½ Italian sausage
4 cherry tomatoes (in half)
1 tablespoon olive oil
Chopped parsley
Grano Padano cheese (or parmesan)
Salt/Pepper
Directions:
Place cherry tomatoes and sausage in baking accessory. Bake at 360° for 5 minutes.
In a bowl add remaining ingredients and stir with whisk.
Remove accessory from fryer and add egg mixture. Bake for another 5 minutes. Remove, cool and enjoy!
To watch a video of the live event that was recorded showing the breakfast fritatta demonstration visit: https://new.livestream.com/accounts/9576972/PhilipsAirfryerPresentsCookingWAMasterChef
To view some How-To videos from Luca click here.