This is a partnered post on behalf of Mind Reader. All thoughts are my own.
I have been a fan of the Keurig brewer for at least a few years now. My Keurig is the one appliance in the kitchen that probably gets used at least once every day. I like to keep stock of my K-Cup Coffee Pods too! I like to make coffee, hot chocolate and even iced tea but sometimes I run out of room to keep my variety of these little things.
I now have a couple cool products from Mind Reader that helps me to store some of my many coffee pods. I have the Mind Reader "Vesta" Coffee Condiment and Accessories Holder. This is a little single drawer system that holds up to 18 coffee pods as well as other condiments for my beverages like sugar packets or creamer.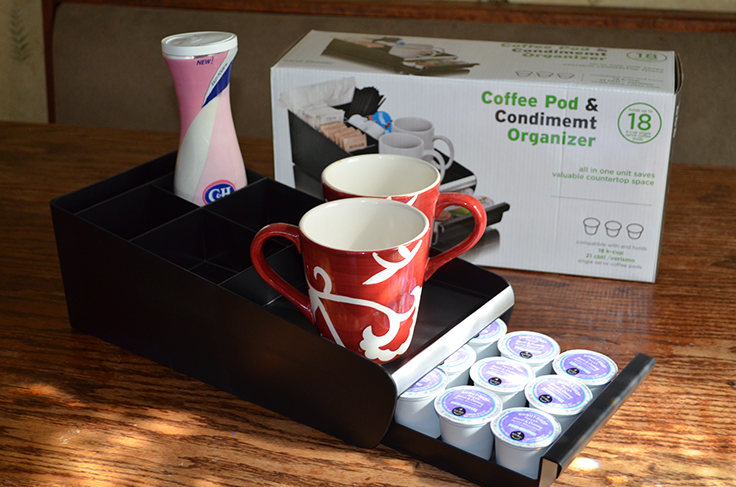 I also have the Mind Reader "Mounty" Coffee Pod Refrigerator/Wall Dispenser. This mounts to any refrigerator or wall and holds 20 K-cup single serve coffee pods. It has both magnets and a sticker strip on the back to mount it. I did learn that I need to use the sticker strip to keep this on the fridge if I plan on filling it up with my pods.
For those that like to leave notes, the cork top allows you to post little notes or messages in addition to holding your favorite pods. I like to leave little notes for the kids and the hubby so this is going to come in handy! Everyone is always in the fridge so they are bound to see a note if I post one here.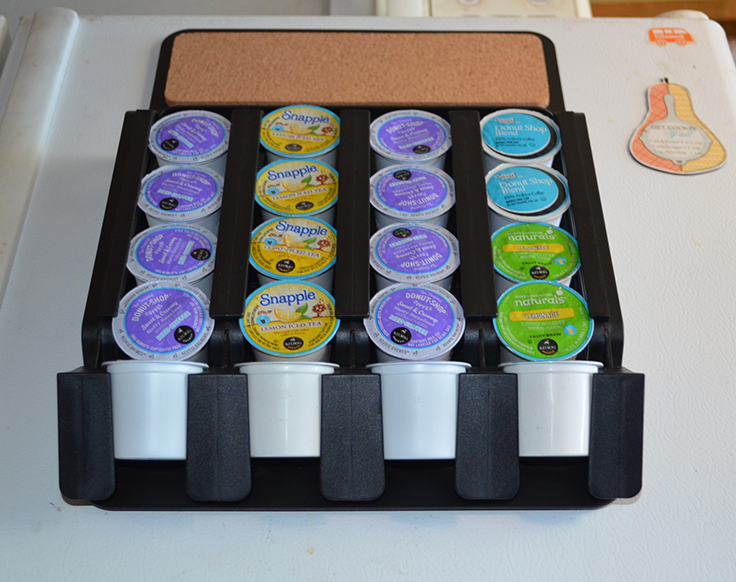 These are just two of the handy products from Mind Reader to store your K-Cups! If you don't have a Keurig but know someone that does, these would be a great gifts for the Keurig fan on your shopping list.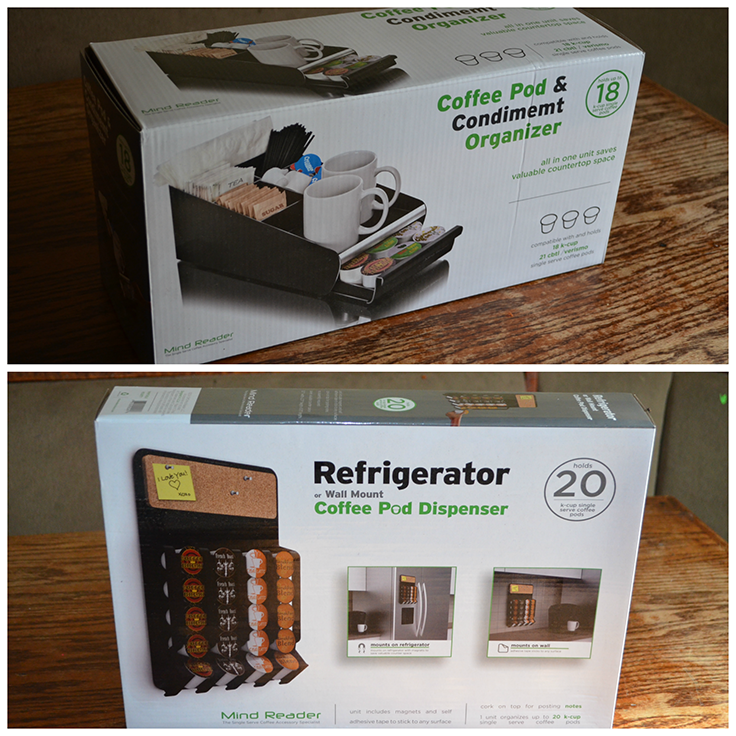 You can find the Mind Reader products at Amazon and other online retailers.