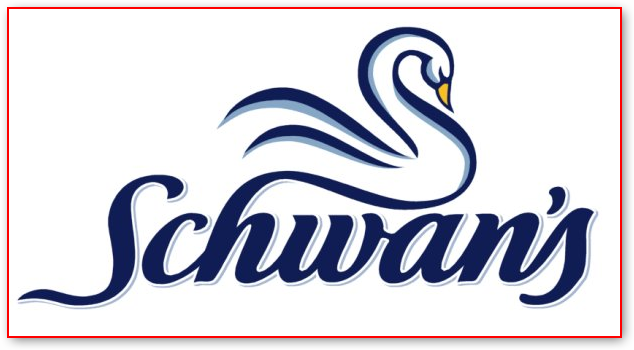 Have you seen the yellow Schwan's truck drive past your house and wish they would stop at yours? I don't know how many times I have wanted to stop that truck. I have ordered Schwan's products in the past and have always been pleased.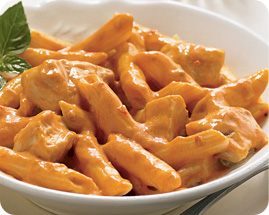 We recently had the opportunity to try the Fresco by Scotto Penne alla Vodka with Chicken from Schwan's. This dish contains penne pasta tossed in a rich and creamy tomato vodka sauce with some marinated chicken. You have the option of heating this up in the microwave or oven. For this dish, I chose to go with the oven method which heats meals better in my opinion.
My whole family LOVED this dish. Since I cook chicken and pasta often, this dish was perfect for my family. This will be something I am definitely going to order again. I have to admit that I was a little afraid to take a bike since the name of this dish includes vodka, but it was GOOD.  The Fresco by Scotto Penne alla Vodka with Chicken is available in a 24oz package and serves 3.
This is just one of 7 dishes currently available from the Schwan's Fresco by Scotto line. These dishes are inspired by the by Fresco by Scotto®, a family owned Italian restaurant in New York City. If only I lived in New York! What I like is that Schwan's will deliver these products right to my door. Having Schwan's deliver food to my house can be a blessing when I need to make dinner and don't have time to run the store.
Below is a little preview of the other Fresco by Scotto dishes….
To find out more about these products or to make an order, visit: ttp://www.schwans.com
Disclosure – The product featured above was provided free of cost to me by the manufacturer or representing PR agency. These opinions expressed are my own opinions and are NOT influenced by monetary compensation.