I received product samples and gift card to provide you with this review and giveaway. No monetary compensation has been received and all thought are my own.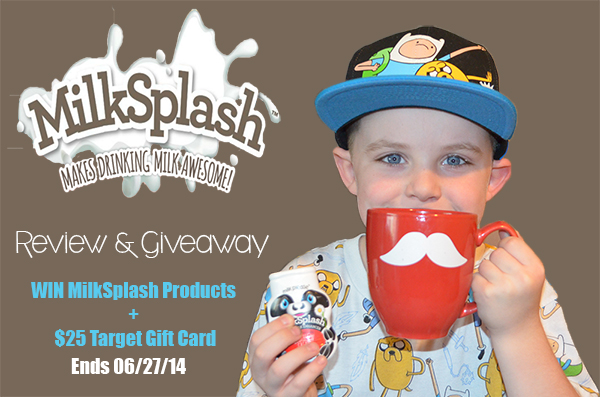 My six year old sons' favorite thing to drink would have to be milk. I know a majority of children that would probably ask for juice or maybe even soda if they are lucky. My son always wants milk which I have determined as a good thing.
We received some of the MilkSplash Milk Flavorings to try. This is a fun way for kids and adults to add flavor to their milk.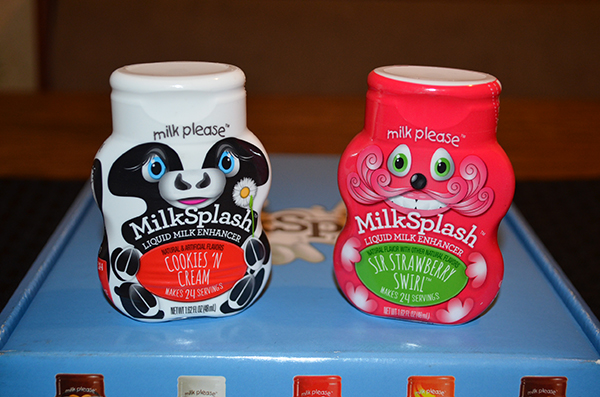 There are currently 5 different MilkSplash Milk Flavorings to choose from including Cocoa Loco, Sir Strawberry Swirl, Cookies 'N Cream, Jammin' Banana an Orange Cream Dream.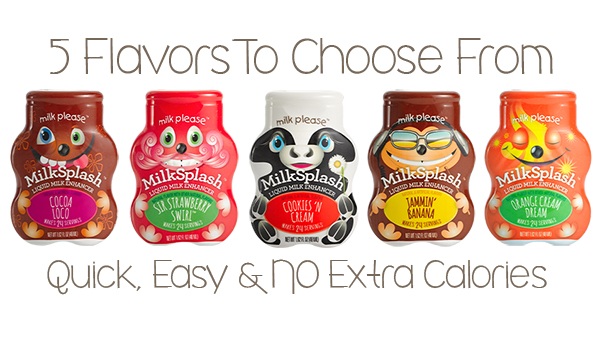 My son has been so excited to add flavor to his milk. We received the Cookies 'N Cream and the Sir Strawberry Swirl flavors. Out of the two flavors that we received, the Cookies 'N Cream is his favorite. I want to get the others for him to try as well like the Cocoa Loco since he loves chocolate flavored milk.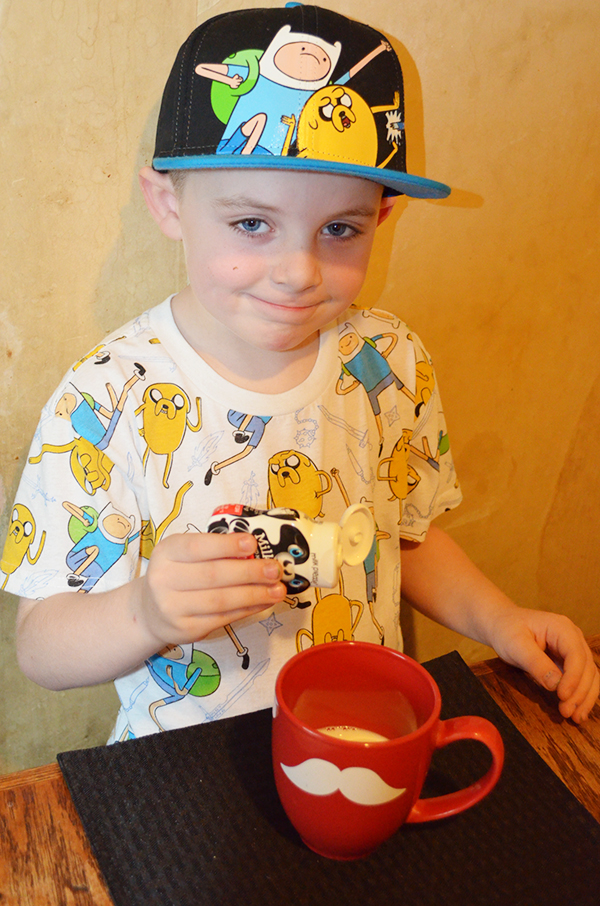 What I like about the MilkSplash products are that they are easy to use. My kids can easily give a little flavor to their milk without help from mom. I am also liking that these have NO added calories. We haven't tried it yet but I heard the MilkSplash Milk Flavorings can also be added to your bowl of cereal. I am sure with some cereals, these flavors can make breakfast real flavorful!
MilkSplash is on shelves now in select Target stores and will be available soon in Walmart stores nationwide.
MilkSplash Gift Pack Giveaway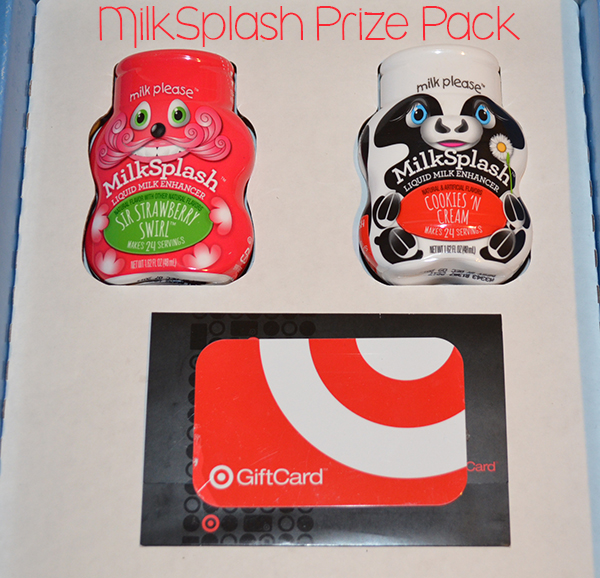 Two of my lucky readers are going to receive a MilkSplash Prize Pack that includes MilkSplash Milk Flavorings plus a $25 Gift Card to Target. To enter my giveaway, please use the Rafflecopter below.