"I participated in an Ambassador Program on behalf of Mom Central Consulting for Anheuser-Busch's Family Talk About Drinking program. I received a promotional item to thank me for my participation."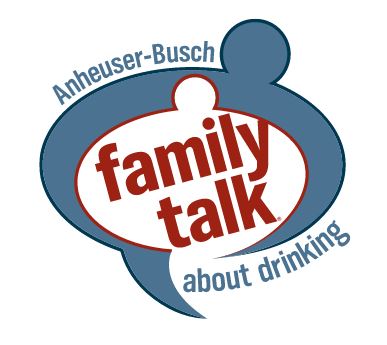 This school year has definitely went by too fast. For my kids the last day of school is next week and I have already been thinking of things to keep  them busy. With my two oldest daughters that are teens, keeping them busy is a whole different story. They aren't for the arts and crafts and trips to the zoo like my youngest two enjoy. They want to hang out with their friends and keep mom and dad on their toes.
We made it through prom this year with no problems. My daughter had talked about the parties that were happening after but didn't even ask to go. Next school year is going to be a whole different story. My oldest daughter will be a senior in high school and will also turn 18. I remember when I turned 18, I thought it was my time to be my own boss. Luckily we have been successful on keeping her on the right track. We are always keeping it real, especially with our teens about what can happen when you do things that you shouldn't like drinking alcohol! It is not a subject that you only talk about once, you have to keep following up with your child and keep up in the loop on what is going on in your child's life.

Following up is important for several reasons:
They help create accountability.
They show you have a genuine concern for the end result.
They create new opportunities for communication.
They are another way to check in and stay connected with our kids – especially teens.
This month my teen's school did something real cool when it comes to teaching teens about drinking. Their school participated in the "Every 15 Minutes" program that offers real-life experiences without the real-life risks. This program has been designed to dramatically instill our teens with the potentially dangerous consequences of drinking alcohol and texting while driving. They have a person dressed up as a grim reaper go into random classes to pull children to reenact what happens when you drink and drive. During the event they had a helicopter fly into the school's football field, had cars that were wrecked and had the students portray that they were injured or dead from driving while under the influence. This program had a huge impact on the students and I think its something that should be done at every high school.

For those of you with teens, Anheuser-Busch offers the The Family Talk About Drinking Parent Guide to help with talking to your teens about the dangers of drinking alcohol. This is a very helpful guide and best of all it is FREE!
For more information about talking to your teen about drinking visit: