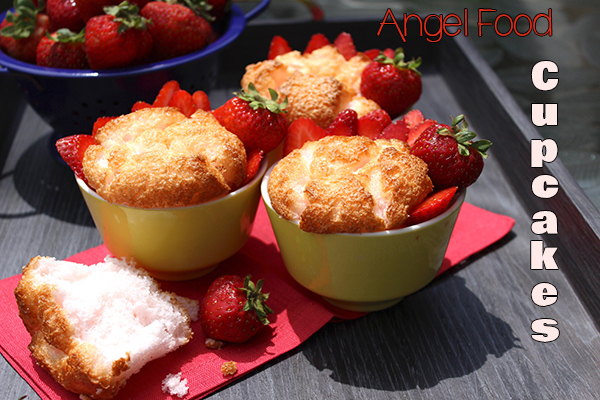 For those looking to put a little twist on the angel food cake, here is a yummy angel food cupcake recipe that is sure to be a hit with the kids or perfect for that lunch date at the park.
Ingredients:
Directions:
Preheat oven to 375 degrees.
Line muffin pan with paper liners.
Replace water with Sparkling ICE, continue to follow recipe on box as listed.
Beat the cake mix and Sparkling ICE on low speed for 30 seconds.
Raise the speed to medium and beat for an additional minute. The batter will be pale pink and foamy.
Add batter to the liners and fill approximately ¾ full.
Bake according to directions on the box, approximately 15-20 minutes, or until tops of muffins are golden brown.
You can serve these cupcakes with fresh strawberries and even whip cream!
What would you add to this angel food cupcake recipe?