I received the Epson R2000 to provide you with this review. This post is not a paid post and all opinions are my own.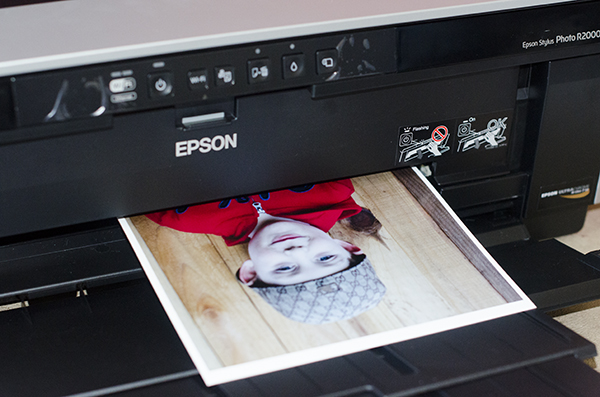 I have been the "camera lady" for as long as I can remember. I have had an interest in photography since I was a child. I think my first camera was one of the 110 cameras but I loved taking pictures with a Polaroid. If I wasn't taking pictures with my own camera I was taking them for my mom or grandma.
One thing about taking pictures back in the day was having to pay to have the film developed. Once the digital cameras came into play, I kind of lost interest in paying to have pictures printed. I figured I could just print them from home on a printer. I have printed pictures, but they didn't look like a professional print. I have longed for a printer that would print pictures that I could put in a frame and hang on the wall.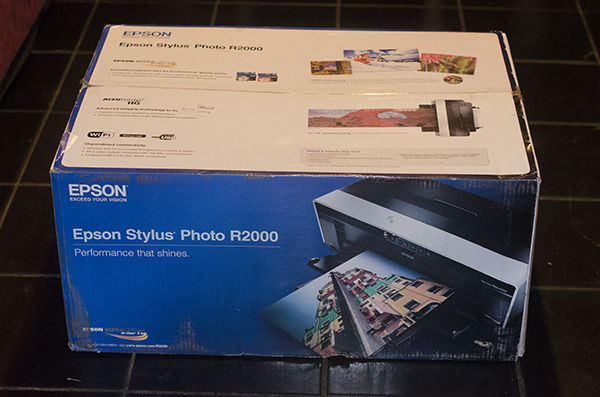 And then I received an Epson Stylus Photo R2000 Printer to review. I will be honest. I let it sit in my room for a couple weeks before I opened it. I was so excited about getting the printer that I wanted everything to go perfect when setting it up. I wanted to find the perfect place to place it and I wanted some time when the kids were not home to put it together.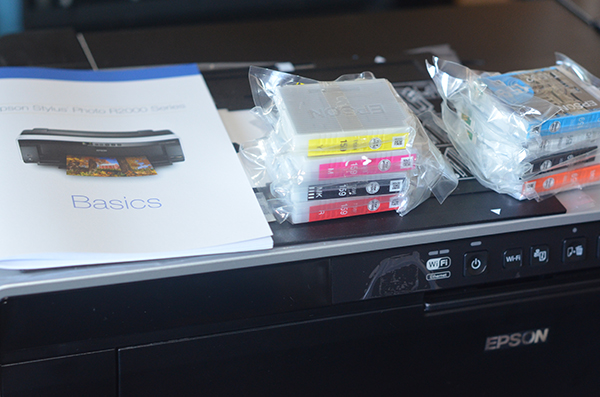 Once I started to put the printer together, I realized it was easier than I thought. I normally hate putting together things that require me to read directions but the instructions for this printer weren't too bad. After I plugged in the printer, I had to install 8 ink cartridges. I was a little shocked that I had all 8 installed in less than a couple minutes!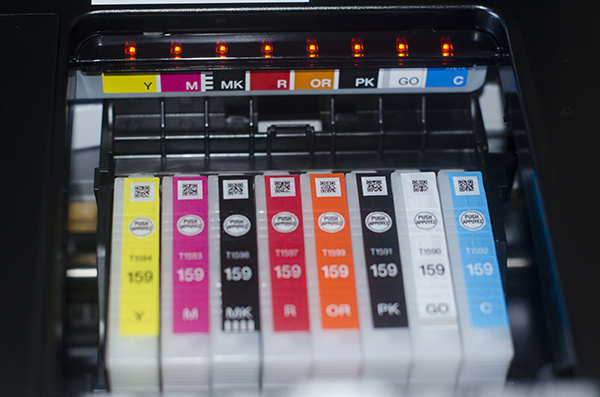 After the ink was installed, I installed the software on my printer, loaded a piece of Epson Ultra Premium Glossy Photo Paper and was ready to print a photo. I found a portrait I took with my Nikon D5100 and hit the print button.  When it started printing I was so excited.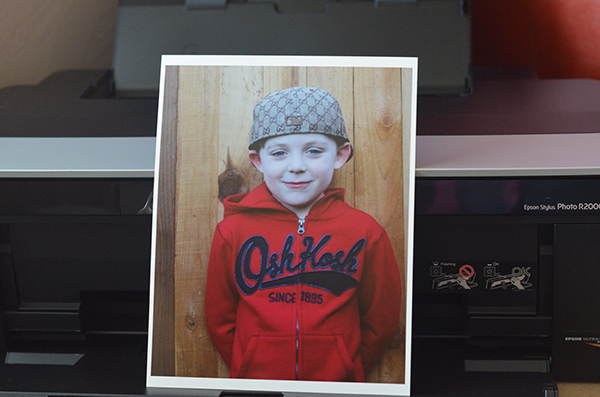 I was even more excited when it finished printing. I was really thrilled with the quality of the photo it printed that I printed another photo I took of all of my kids on the first day of school. I then had to take a picture of one of my friend's daughter and print it out to show off what my new printer could do.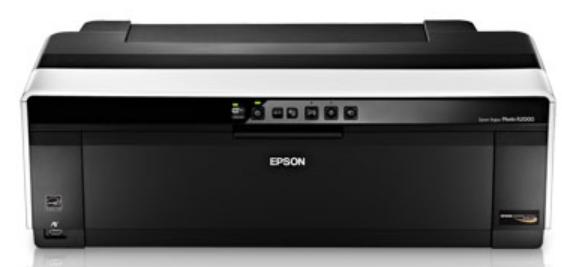 Epson Stylus Photo R2000 Features
Industry-leading pigment ink technology — Epson UltraChrome Hi-Gloss 2 pigment ink for colorful, vibrant prints, beautiful skin tones that are highly water, smudge and fade-resistant
Individual, larger ink cartridges — change cartridges less often and get up to 50% more prints1
Professional media versatility — accommodates cut-sheet and roll paper in sizes up to 13″ wide; supports photographic and fine art paper, canvas, 1.3 mm thick board and inkjet printable CD / DVDs
Unparalleled connectivity — Hi-Speed USB 2.0, wireless 802.11n and 100 Mbit Ethernet support1
Auto-selecting Black inks — achieve optimal black density and superior contrast on glossy, matte or fine art papers from either Matte or Photo Black ink
Leading-edge image-quality architecture — smoother color transitions and outstanding highlight and shadow detail with AccuPhoto™ HG imaging technology
Precision 8-channel print head technology — innovative MicroPiezo AMC, one-inch wide print head with ink-repelling coating for more accurate dot placement and reduced maintenance
The reason I am really excited about this printer is that I took a digital photography class for the last few months and I had to pay to have each of my photo assignments printed. Printing one print may not sound expensive but I had to turn in print assignments every other week and a portfolio at the end of the semester. I used the photo center at Walgreens and was always happy with the quality of the prints I received. I am excited now to have a printer that prints just as good as the professional photo center.
Right now I have only printed 8×10 photos on the glossy paper. I will keep you posted on what else this fun Epson photo printer can do. 🙂