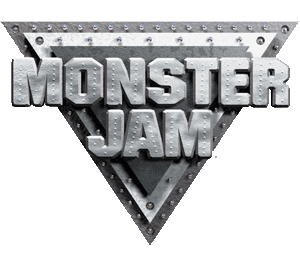 Last Sunday my husband and I took our kids along with the neighbor's daughter to the Monster Jam in Sacramento at the Arco Arena. Now this is an event that I have always wanted to go to whenever I see it in town. We watch these trucks on TV and my son has a bunch of the Monster Jam Hot Wheel trucks, I just never had seen it in person. I would say that the Monster Jam was FUN and definitely LOUD.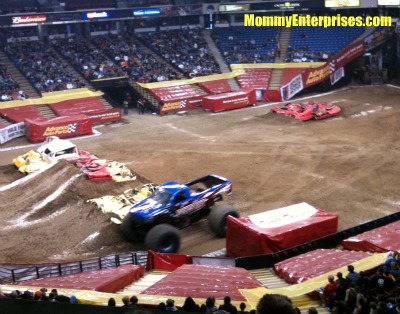 Out of all the Monster Jam trucks, I LOVE the Grave Digger the best. Out of everyone, I think my son Christopher probably had the most fun. He is a boy and loves these trucks. You should have seen his face when he seen them out in the arena. At first he was afraid because it was loud, but once the show started they had his full attention. About a week prior to this event, we bought the Monster Jam game for Wii. We had been playing the game for the week prior to going to the Monster Jam, so when it was time for the trucks to do their freestyle tricks, it totally reminded us of playing the game.
We are definitely going again the next time they are in town!
To find out more about Monster Jam, visit: http://www.monsterjam.com.
Disclosure – I paid for tickets for the event mentioned in this post. These opinions expressed are my own opinions and are NOT influenced by monetary compensation.