I am a member of the Collective Bias® Social Fabric® Community. This shop has been compensated as part of a social shopper insights study for Collective Bias™ and their client.
Just because I am a mom and I am married doesn't mean that I can't have a little fun with the hubby. There might not be a whole lot of time when the kids are not around but as a couple, we make time to keep the marriage afloat.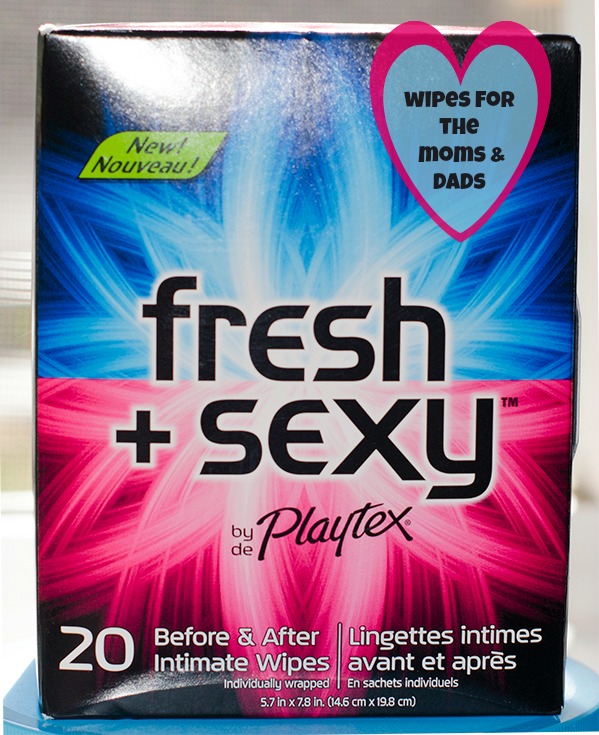 This past month I have been going to school full time. In between homework, work and spending time with the family, there isn't a whole lot of extra time. While I would LOVE to take hour long showers or long hot bubble baths, there really usually isn't time for it. I might get a quick 10 minute shower in the morning or in the evenings but hardly ever longer than that. We have a family of six and this house only has 1 bathroom.
So on the little occasions where the hubby and I get a private moment to ourselves, there might not be that extra 10 minutes for me to take a shower. When it comes time to have fun with the hubby, I prefer to feel fresh and of course sexy.  Good hygiene is something I am always worried about. For those worried about keeping fresh before those intimate moments, there are the Fresh & Sexy Wipes from Playtex.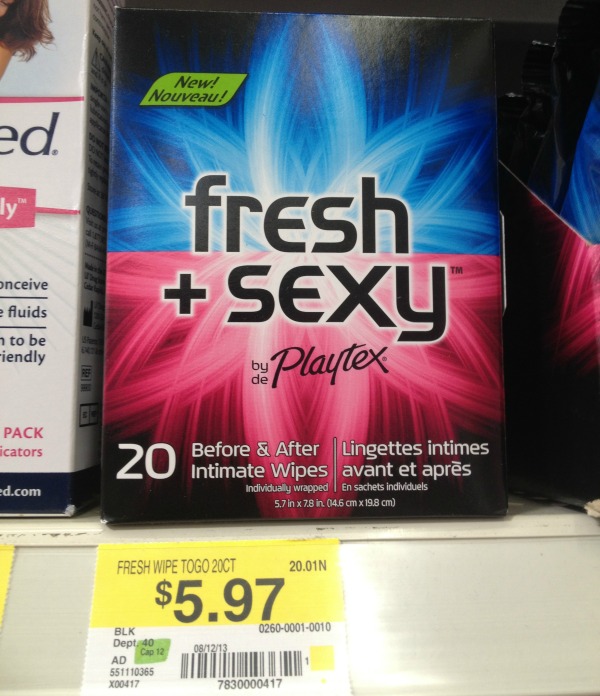 These aren't the baby wipes that you might have around your house, these are the wipes for the moms and dads who want to something to grab when they need a quick freshening up. These wipes might be great to use after a long day of work, an exercise workout, sports activities, etc.
The Fresh & Sexy Wipes are conveniently available in different sizes. You can carry them in your purse, gym bag or maybe hide a few in the car….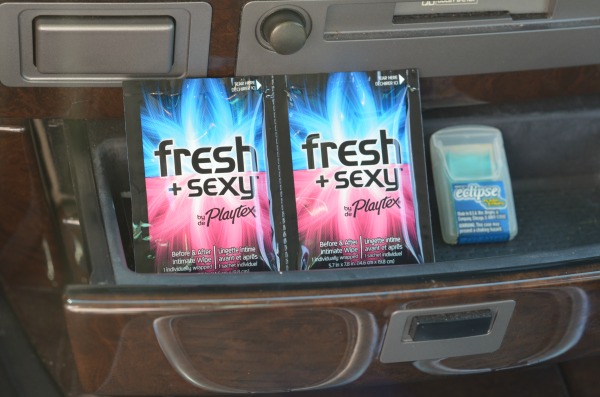 I bought a carton of the Fresh & Sexy 20 count wipes at Walmart but they are also available in Travel Size and a Tub that is 40 count. Check out my Google + album from my shopping there here.  These Fresh & Sexy wipes would also be great to take on vacation too!
To keep on up the news from Playtex, be sure to visit: https://www.facebook.com/freshandsexy