I received a sample to facilitate this review. No monetary compensation has been received and all thoughts and opinions stated herein are 100% my own.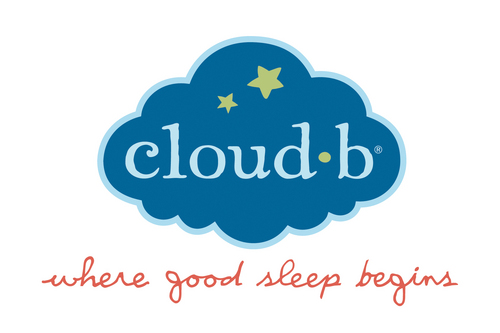 Since I have only one son, he happens to be the one here that has his own room. When it comes to going to bed, not always does he want to sleep in his room by himself. He normally has one of his stuffed animal friends that keep him company when it is time for bed. When I met up with the Cloub b, the creators of the cute products that help children sleep, I knew my son would love their products, especially the Nighty Night-Owl.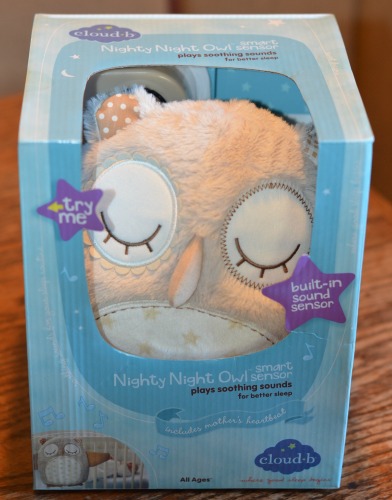 My son really loves birds. One of his favorite types of birds would happen to be an owl. When we received the Cloud b Nighty Night Owl to review, he was excited. He seen the loop on the top of the owl and told me it was for babies, I let him know that the Cloud b products are for children of any ages and he was happy again and wanted to play with it. Even though I wanted it for bed time, there was no way I wasn't going to let him play with it. He was most excited for bedtime though!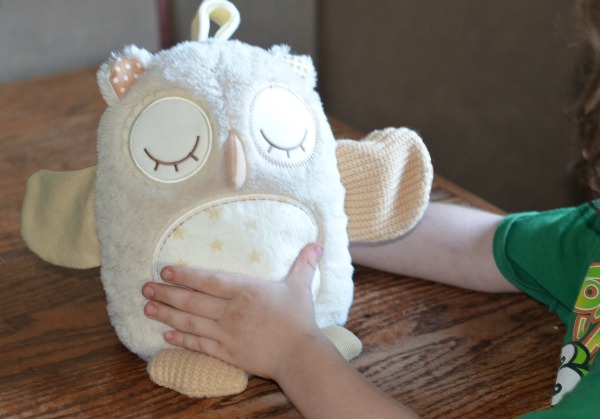 This isn't just any stuffed animal, this owl is smart. The Nighty Night Owl-Smart Sensor is a sleep-inducing cuddly owl that features the Cloud b smart sensor technology. If you were to use this in an infant's crib, it will respond when your baby makes noises. If your baby was to wake up and start crying, it would start playing soothing sounds such as the sound of the ocean or the sound of a mother's heartbeat.
Like I mentioned, these products are for children of all ages, not just babies. This is just one of many CUTE products from Cloud b.
Founded in 2002, Cloud b is the world's leading manufacturer of products and accessories that help parents and children sleep. We hold the honor of being internationally recognized as the number one company in the sleep niche category – thanks to high-quality designs, exceptional safety standards and products that are proven to help children sleep safely and soundly through all stages of development.
To learn more about their products, visit: www.cloudb.com.