Have you ever walked into someone's house and immediately been overcome with envy? Well, you can create the same feeling in your home with these five DIY projects. Check them out!
Paint Your Kitchen Cabinets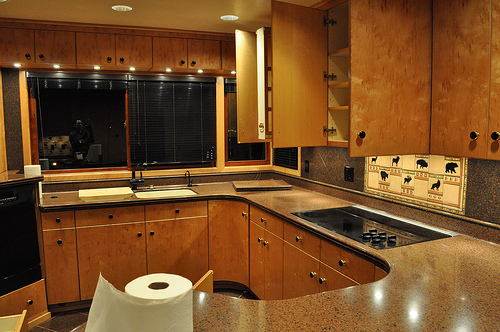 Image via Flickr by GoodNCrazy

Kitchens are one of the most expensive rooms in the home to remodel. However, with some DIY fixes, you'll have a kitchen all your friends will envy. For instance, you can transform tired and dated cabinets by painting them. Dark, espresso-colored cabinets are trendy right now while white cabinets are clean and fresh. There are also kits that help you stain and glaze your cabinets other colors for a unique look. It will take some time, but paint is pretty cheap. Top it all off by adding some backsplash tiles and everyone will love your kitchen transformation.
Update the Fixtures in Your Home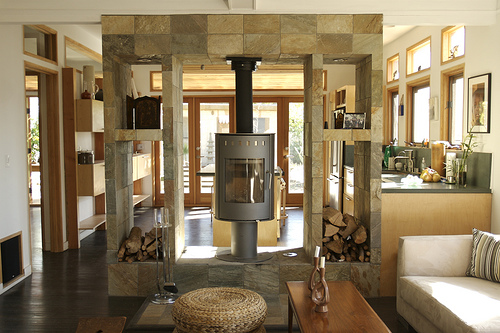 Image via Flickr by Jeremy Levine Design
Most people don't love the brass fixtures that come standard on older homes. So, give your house a makeover by changing all the doorknobs and plumbing features. Most of them are pretty easy to change yourself.  Choose polished, stainless steel, or some dark brown fixtures and keep the theme the same throughout your home. Your friends will envy how good they all look.
Do Something Bold with an Accent Wall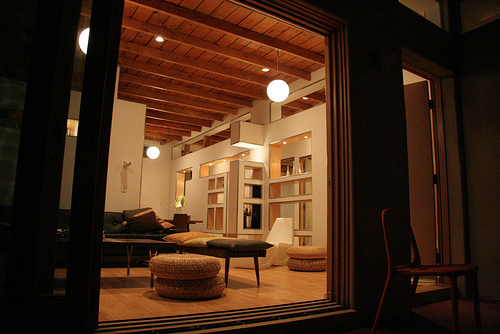 Image via Flickr by Jeremy Levine Design
Another way for your house to become the envy of all your friends is to create an accent wall. Be bold and show off your creativity with a fun color on the wall and then perfectly placed picture frames and art. You can even create the art yourself if you're feeling creative.
Sew Matching Curtains and Pillows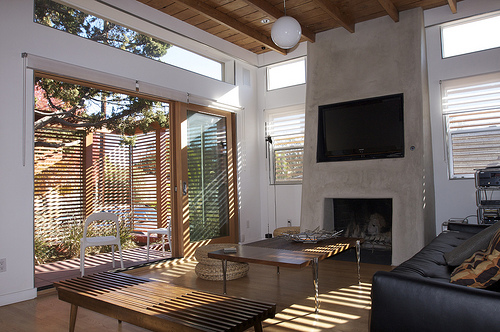 Image via Flickr by Jeremy Levine Design
If you have any sewing skills at all, you can make pillows and curtains. It is essentially just straight sewing — you don't need to know special sewing techniques. Get a few pillow forms from the fabric store and pick up a pattern for curtains and you should be able to make matching pillows and curtains in a few hours. Your friends will think you're an amazing seamstress even though there are no special skills required.
Install Cool Home Automation Features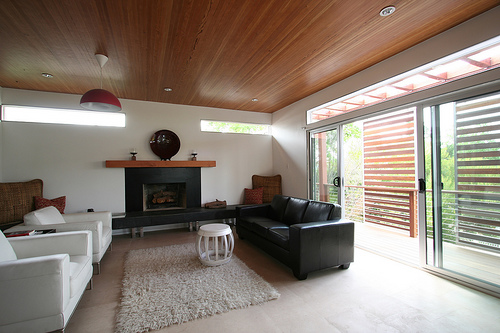 Image via Flickr by Jeremy Levine Design
Home automation is becoming more and more affordable, and oftentimes you can use your tablet as the remote control. Show off some tech in your home by installing window coverings that open and close with the push of a button. Or, get special outlets that let you turn lights on and off. Your friends will think it's impressive that you can set the mood in your home for anything without getting up. For instance, you can turn off the lights, close the blinds, and switch on a movie without leaving your seat.
These are just a few DIY projects that will make your home the envy of all your friends. What projects have you done in your home? Share them in the comments below.