For the last few months or maybe even longer I have quite a few of my friends on Facebook talking about their Fitbit and how much they love using it. I will have to admit that all the talk of this product had me interested and I hopped online to Amazon a few times tempted to buy one. What I didn't know until recently is that Fitbit has more than one product. I knew of the Fitbit One, a product that tracks steps, distance, calories burned, floors climbed and sleep cycle and has a site to keep track of your progress.
What I didn't know was they also have the Fitbit Aria, a Wi-Fi Smart Scale!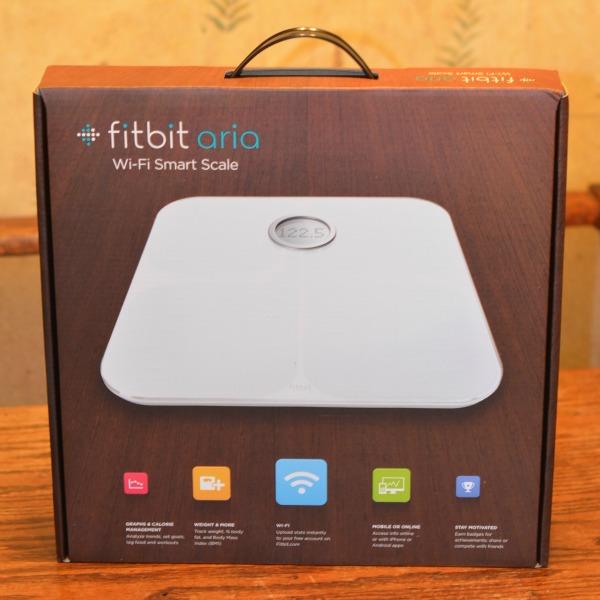 Last month I received one of these neat Fitbit Aria Wi-Fi Smart Scales and I am excited. This is a scale that not only displays your weight, but also your BMI and % body fat over time. I am now a member of the Fitbit website and plan to use the tools on the site to get me on the right track to losing some weight.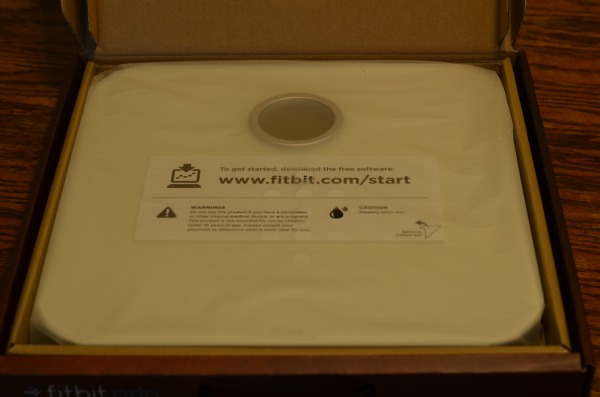 I will admit that I put off on setting up this scale until today. When I first received it I was anxious to take it out of the box. I then remembered I would need to weight myself to get started. I was afraid of what the scale was going to say so I kept putting setting up the scale off until today when I finally decided to suck it up and get on the darn thing.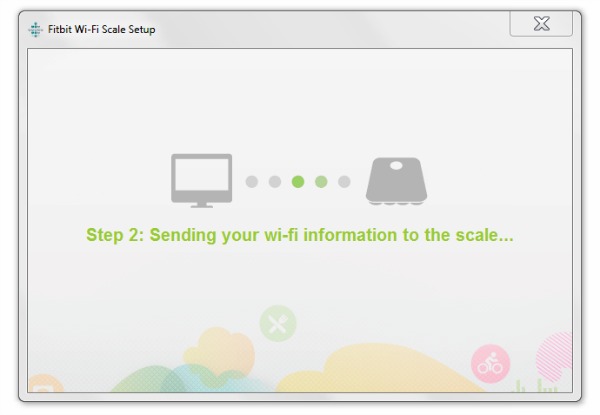 Once I installed software off their website and setup my Fitbit account, my computer detected the scale and set up the scale for me to use. Installation was fast and super easy!  I can't wait to use the scale tomorrow and hope to see it show some sort of weight loss on their website. I also am curious to see all the other resources on the site.
Since I just joined their website, I don't know all the details on how the site works just yet. Stay tuned for my upcoming post next week where I will go into more details on the Fitbit Aria Wi-Fi Smart Scale!
Are any of you Fitbit users? I would love to hear your thoughts!
Disclosure – I received a product sample to provide you with this post. The opinions stated herein are 100% my own.