When it comes to my iPad I tend to not want to share it. I will let my husband use it when he wants to look online for something, but I can't really tell him no when he is the one that bought it for me. I am cautious when it comes to my kids using it. I have tile floors throughout my house and there has been one too many accidents when it comes to dropping and breaking things around here.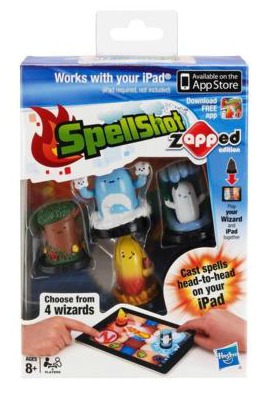 If it wasn't for this fun game Spellshot by Zapped, my kids probably wouldn't get to touch my iPad. The last few months I have been having fun playing the SpellShot game with my daughters. When I first got the game and seen the cute figurines inside the package, I had a feeling it might be something that was going to be fun. On the front of the package it says that you can "Choose From 4 Wizards" which had me interested. I have always been interested in wizards, they are magical!
This is a FUN  game for the iPad where you can cast spells on your opponent through magical worlds.  Once you purchase the game, to play you have to download the free Spellshot app from the AppStore to your iPad. When you have the app installed your iPad will recognize the Wizard that you choose and allow you to create battle spells. Each of the 4 wizards have different Basic Spells and Advanced Spells that you can use in the game to win!
Each wizard comes with it's own card to show you what moves to use to cast your spell. You can choose from Breezicus, Stormica, Noxius and Landor. My favorite are the two blue wizards, the Air Wizard and the Water Wizard.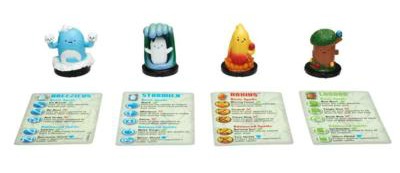 This is one game that I enjoy playing with my daughter Hannah who is 8. My 13 year old daughter also enjoys this game, so if I don't want to play the girls can have fun and play together! I do like board games, but I honestly think these Hasbro games on my iPad are fun too!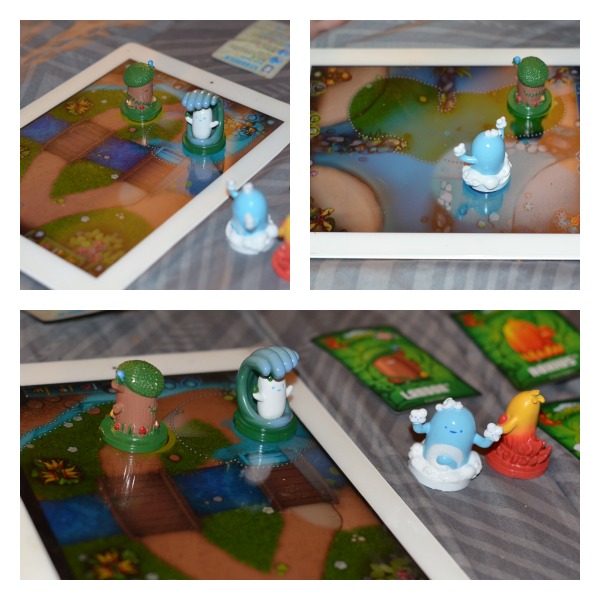 This is just one of the fun games from Hasbro for your iPad. To find out more about this game and other fun family game night games, visit: https://www.HasbroToyShop.com
Disclosure – I received a product sample to provide you with this review. This post is not a paid post (but does contain affiliate links) and the opinions stated herein are 100% my own.